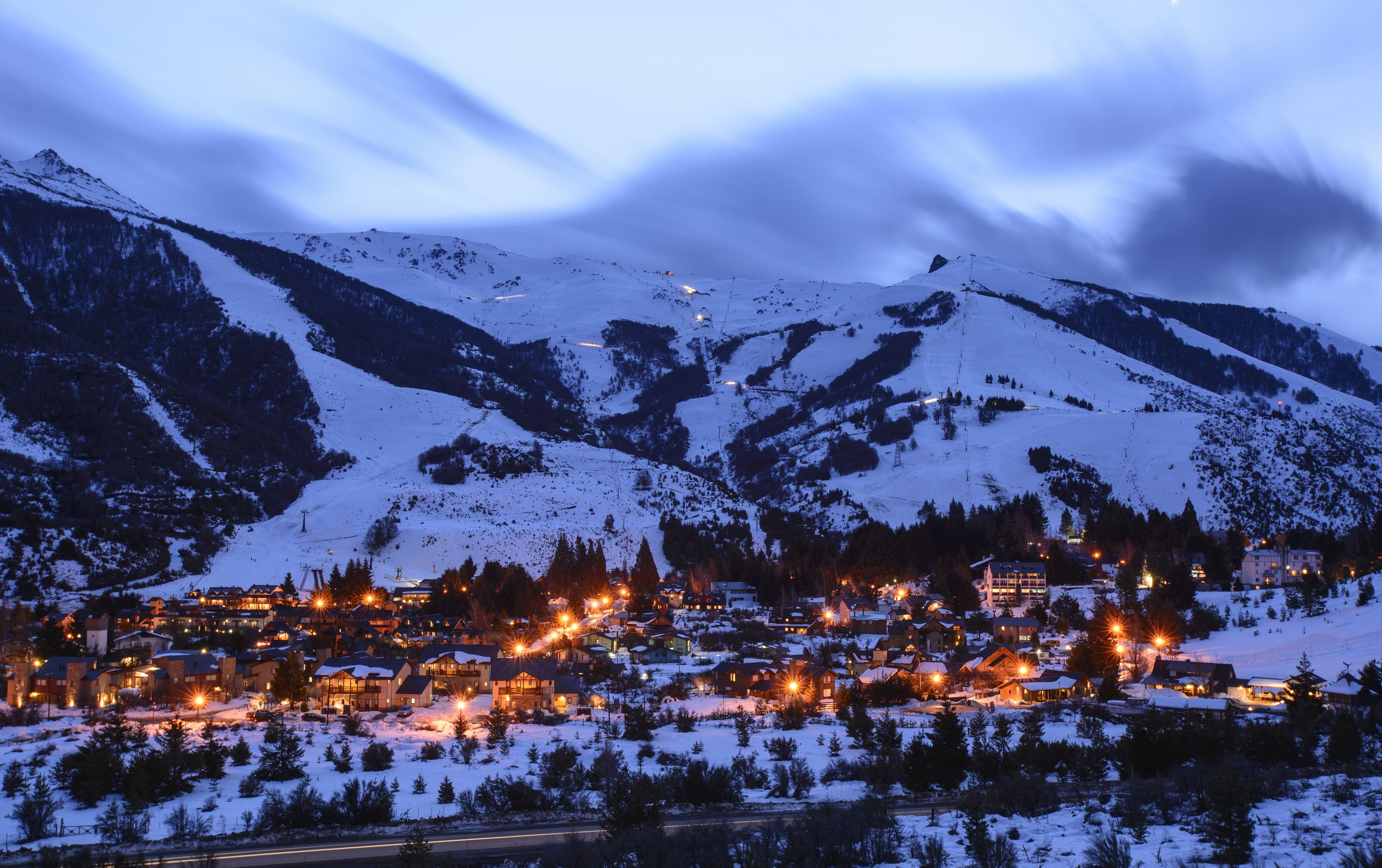 Buenos Aires? Tango? Patagonia? Gauchos, glaciers and penguins? Argentina is much more than that. Because of the geographical and cultural diversity, Argentina shows you different charms in different seasons. Before planning your trip, it helps to know when best to travel there.
Winter (June-August)
Hot and humid in the Northern Hemisphere? Stifling days and stuffy nights? We love summer, but everyone needs a break. June to August are the winter months in Argentina - Austral Winter. Much of Argentina offers cool days and chilly nights while North America and Europe are baking. And, skiers get a second season of powder.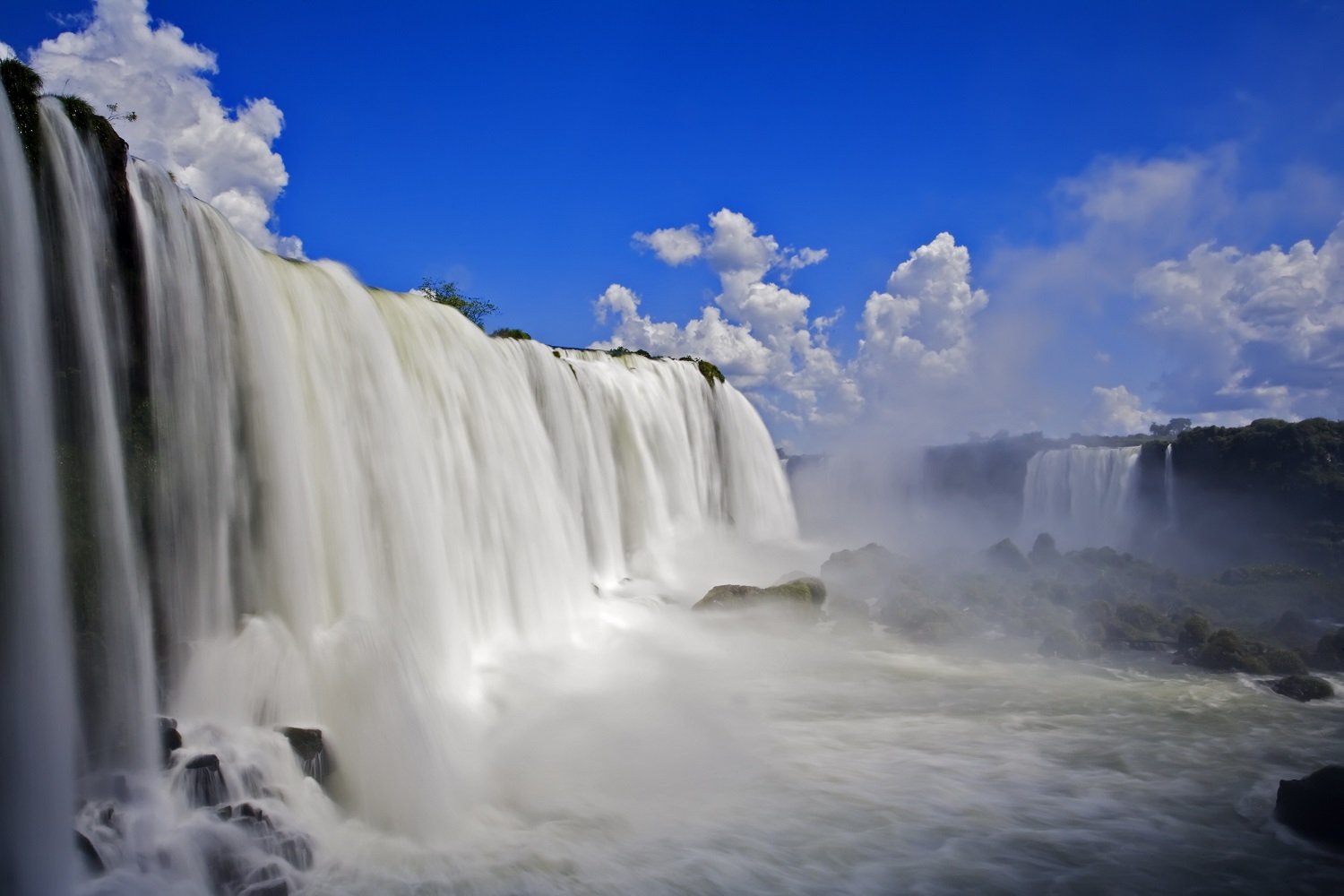 Buenos Aires - Argentina's capital is pleasant with cool days and cold nights, unlike the sweltering summer months (Austral summer, that is). June, July and August are also the driest months of the year. Don't miss out on the Buenos Aires Tango Festival in August. A huge national party which hosts 2 weeks of free events.
Iguazu Falls - There is no definite dry season in the humid, subtropical climate, so winters are never harsh, and frosts are few and far between. Average temperatures in June and July range between the 50's and the 70's. Iguazu can be visited any time of the year. The weather is humid and warm almost all year round. August and September offers flowered trees and warm conditions although the jungle shows its incredible landscape all year long.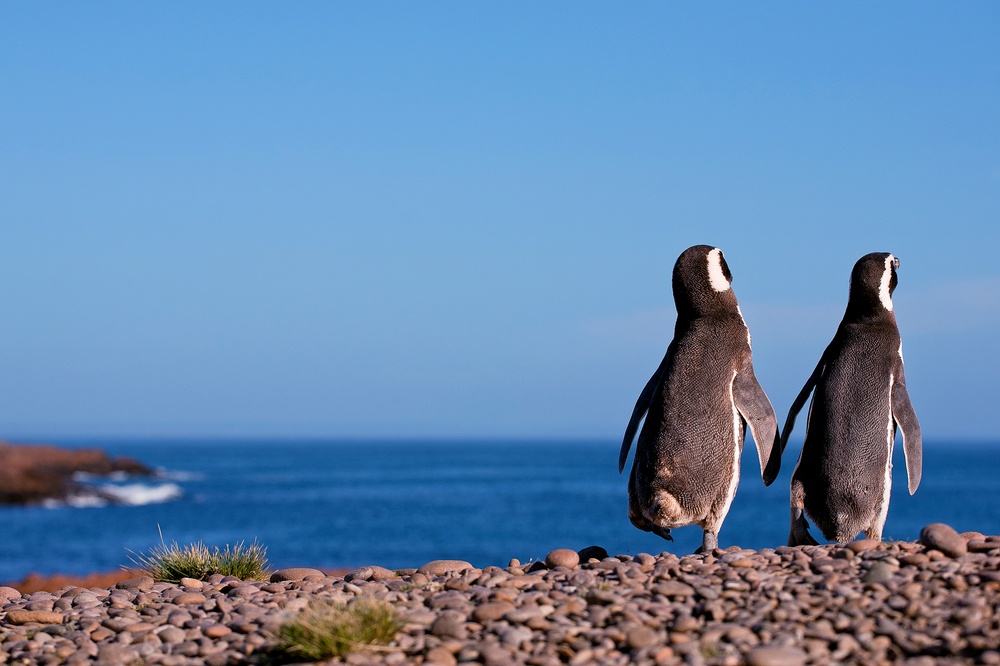 Spring (September-November)
Spring in Argentina is much like spring in the northern hemisphere - mild weather and the perfect season to enjoy nature and the outdoors.
Peninsula Valdes is ideal in the spring with pleasant weather and a plethora of wildlife. In September, more than a million Magellanic penguins begin returning to their breeding grounds at Punta Tombo. The Southern Right Whales are at their most active during the spring months. You will also encounter killer whales, sea lions, elephant seals, all active throughout the year.
Patagonia - from north to south the climate remains pleasant, the winds subside (a little) and the crowds have dissipated. Bariloche and the Lake District is ideal in the spring (and autumn). This is shoulder season in Los Glaciares and Tierra del Fuego national parks in southern Patagonia.
Northwest Argentina - the best time of the year is from March to November, with September an especially colorful month due to the blooming jacarandas, citrus trees and lapachos (with its pink flowers). During spring you will usually have bright, sunny and dry days with a average temperatures around 80°F during the day and rather cold evenings. Like summer the daily temperatures range between the mid-40s and 80 (ºF).
More good months to visit Buenos Aires with moderate temperatures, pleasant days and nights.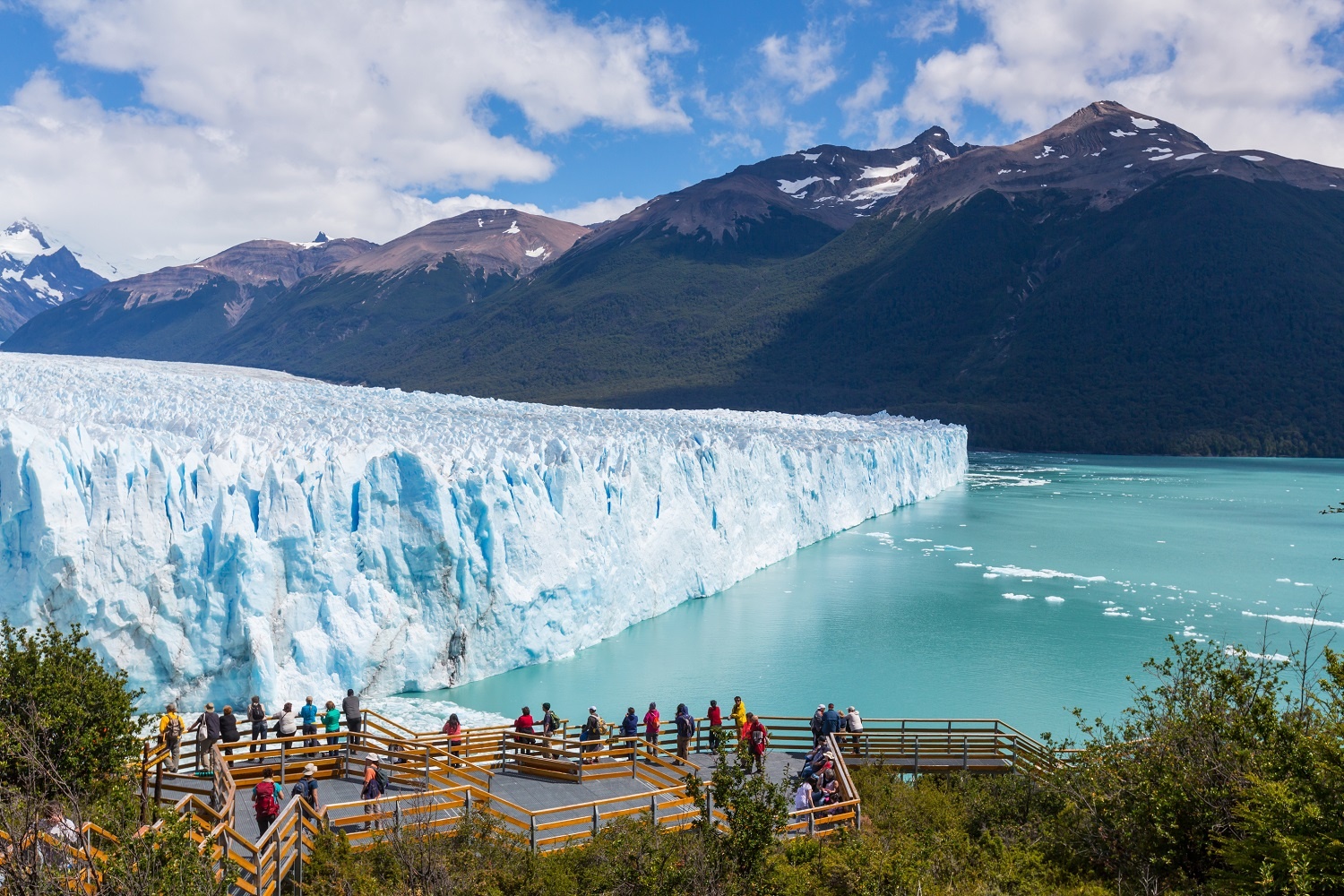 Summer (December-February)
Summer arrives in Argentina with more heat, rain and humidity. December to February is also the high season for tourism with North Americans and Europeans escaping their cold winters. Even though you must accept the crowds and high-season hotel rates, the sights and experiences are worth the price.
Iguazu Falls - The best option to visit the falls is during the summer rainy season when river flow increases. With heavier rains, higher volumes of water are roaring over the falls. The scenery is dramatic, which leaves you standing awestruck in front of such a natural wonder. From January to March, temperatures are warmest. The jungle shows its incredible landscape all year but is at its most spectacular during summer.
Patagonia - best enjoyed during summer with warmer temperatures and longer days for time spent outdoors: sailing past the immense front wall of Perito Moreno Glacier, hiking to the FitzRoy basecamp, sea kayaking, mountain biking, horseback riding.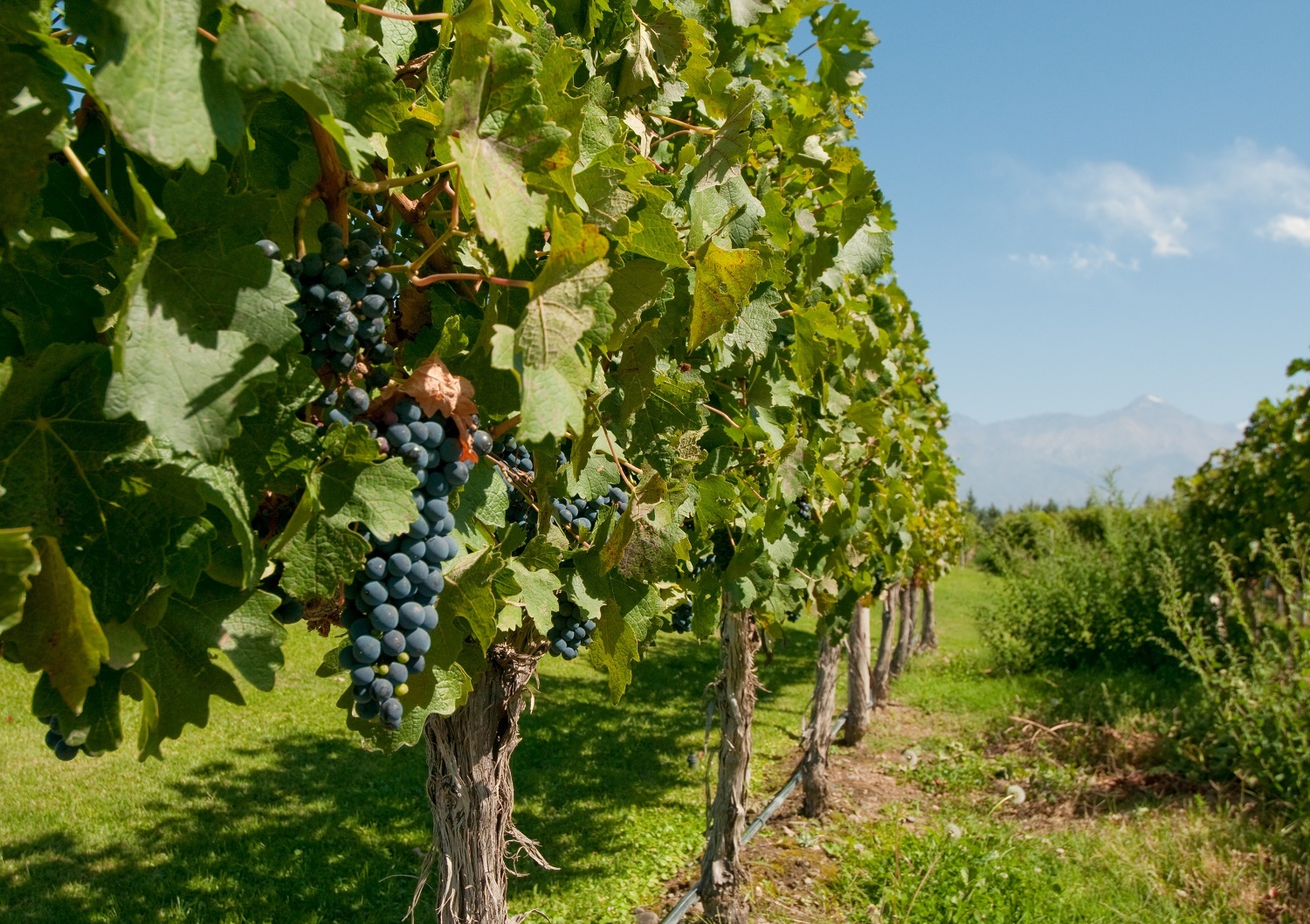 Autumn (March-May)
Fall in Argentina offers advantages all its own. The weather is warm with less precipitation, but this is not important. What is? The wine harvest! So let's start with Mendoza and the Central Andes.
Mendoza - the arid climate of the Central Andes means little rain year-round, but temperatures vary quite a bit from season to season, and from month to month during autumn. Generally the weather is temperate and dry with mild temperatures. The best time for wine tours is from February through May. The valleys surrounding Mendoza are dotted with wineries and vineyards. These are the best months to stay at wine lodges, tour wineries during the day and dine at some of Argentina's best restaurants at night. Check out some of the best places to stay in the valleys surrounding Mendoza here.
Patagonia - much like spring, autumn offers the advantages of shoulder season - fair weather but fewer crowds.
And yet more good months to start your Argentina trip with a few days and nights in Buenos Aires.
Esteros de Ibera - The Ibera Marshlands offers an interesting and alternative adventure in Argentina at any time of the year. This is a prime part of the world to explore wildlife. Marsh deer, caiman, mating herons doing their acrobatic dance are just of the few attractions waiting for you. Discover some of the possibilities here.
Want to know more about Argentina? Contact us now for a free consultation.