Though the astronomical event only lasts two to four minutes, a total solar eclipse is -- in my humble and human opinion -- one of the greatest, most soul-stirring wonders a person on Earth can visually observe. After viewing the North American solar eclipse in 2017, (at the point of totality no less) I personally was so moved that I briefly considered uprooting the mundane routine of my small life to become an eclipse chaser, or a person who travels around the world to catch sight of as many eclipses as possible. If you also find yourself captivated by the mesmerizing dance that our solar system's largest star performs with Earth's official BFF the Moon, read on to find out when and where in Chile to see the next eclipse.

The next major total solar eclipse will take place on December 14th, 2020. The path of the eclipse crosses over Central Chile and Argentina. In Chile, complete totality will be visible from Villarrica and Pucon.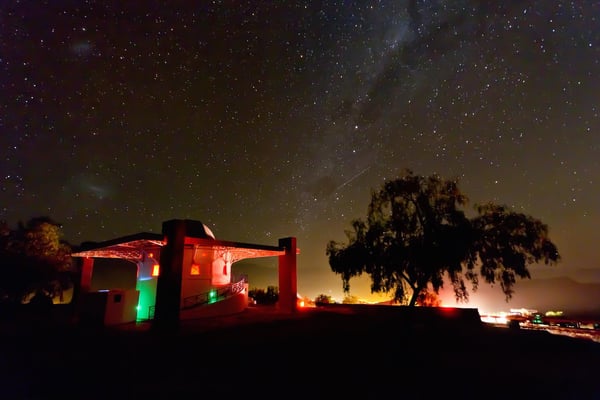 Before and after the eclipse happens, Chile's vast plains still offer an amazing view of the night sky. So why not sleep under the stars in a simple but comfortable tent on our 4-day 2020 Solar Eclipse Glamping Tour?
Prior to the eclipse, you'll be able to explore the different natural and cultural aspects of the Araucania area, home of the Mapuche culture.
Pre-trip and post-trip options include the Chile Lake District, Torres del Paine National Park in Patagonia, Santiago and the surrounding Wine Region, Valparaiso and Vina del Mar, the Atacama Desert, and Easter Island. Find out more about Chile here, or check out our in-depth guide.
If you're ready to start planning this unforgettable experience, fill out the inquiry form below.
Stay tuned for information about a total solar eclipse in Antarctica in 2021!