Nature in its original form - South America undiscovered.
Guiana, Suriname and French Guiana, known as the "Three G's", occupy the least-explored region of South America, a northwest corner that is home to a melting pot of cultures and vast unspoiled tracts of nature. Good news for the curious, adventure-seeking traveler – the Guianas are easy to get to and incredibly welcoming. Here, our quick guide to the distinguishing features of French Guiana, Guyana (formerly British Guiana) and Suriname (formerly Dutch Guiana).
GUYANA
Although on the South American mainland, Guyana is typically considered part of the Caribbean region, with strong ties to its culture, history and politics. And if you're seeking nature and adventure, this is the place to be. Thickly forested, boasting wildlife from jaguars to sea turtles to gigantic anteaters, plus four awe-inspiring mountain ranges, Guyana is an ecotourism gem. From the precipice of table-top Mount Roraima to the colonial capital of Georgetown, there's much to enjoy.
Top Attractions in Guyana
Georgetown: Guyana's capital and home to a thriving nightlife, welcoming Caribbean vibe and an array of fantastic restaurants. Check out the Parliament Building and national museum.
Kaieteur National Park: A must for nature and wildlife lovers and home to monkeys, jaguars and virgin forests. Biggest draw: Kaieteur Falls, at 741 feet, bigger than both Niagara and Victoria Falls.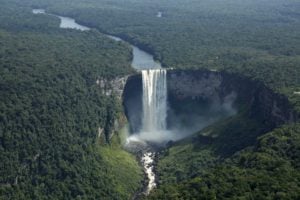 Shell Beach: Desperately seeking wildlife? Don't miss the country's most famous beach, known primarily for its turtle nesting, which takes place late March through late summer. Look for leatherbacks, hawksbills, olive ridleys and greens as they lay their eggs.
Iwokrama Forest: If jaguars, howler monkeys and massive armadillos are your idea of fun, head to this primeval rain forest and explore by rope bridges and mud trails.
Practical Tips for Visiting Guyana
Weather: The best time to visit Guyana is dependent on the rain pattern, which varies by region. Visit the northwest February to March, Georgetown and the central region September to October and February to March, the east September to November and the southwest savannah October to March. For simplicity's sake, if you're looking for generally the best time to visit any region, choose February or March.
Language: The official language is English (the only South American country where this is the case). You may also hear Guyanese Creole and a few Amerindian languages.
Main Towns: Georgetown (the country's capital), Linden, New Amsterdam
Requirements & Currency: Visitors are expected to present a valid passport upon arrival. The currency is the Guyanese dollar.
SURINAME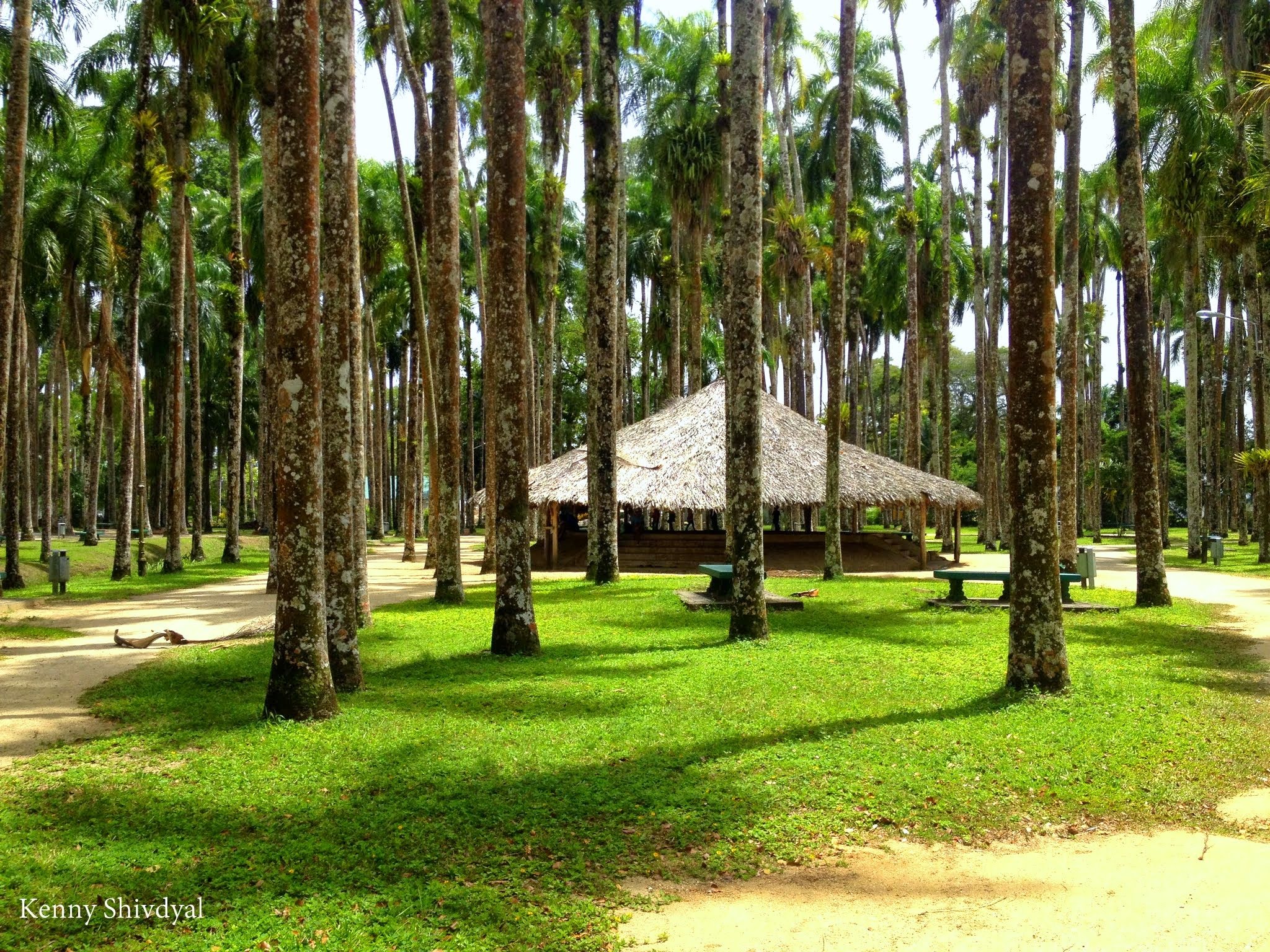 Abundantly welcoming, with sumptuous cuisine, beautiful architecture, ethnic diversity celebrating original customs and untamed wilderness, Suriname may be South America's smallest country, but it's certainly one alluring little package. Come for the unique cultural blend, stay for the stunning geography – from the countless rivers to the sky-soaring trees to the wide savannas.
Top Attractions in Suriname
Paramaribo: Suriname's high-energy, Dutch-colonial capital city, known for its inner city (a UNESCO World Heritage Site), architecture, old Dutch forts, Maroon artists artwork and effortless blend of cultures. Don't miss the presidential palace and the octagonal Arya Dewaker Hindu temple.
Galibi Coppename Nature Reserve: A must for birdwatchers and turtle lovers. Visit from April to August for the best opportunities to view giant leatherback turtles laying their eggs.
Central Suriname Nature Reserve: The country's largest nature reserve. Fun fact: About 40 percent of the plants and animals within the reserve are found only in the Guianas. Don't miss Raleigh Falls or, for the avid hiker, the granite dome of Voltzbergisa.
Commewijne River: Explore the plantations as well as coffee and cacao factories by bike or cross the river by water taxi.
Practical Tips for Visiting Suriname
Weather: Visitors will find little variation in Suriname temperatures throughout the year. The warmest time to visit is August to October (with the very highest temps in late September, around 93°F). The first dry season of February and March is an optimal time to visit; the second dry season is August to November. The two rainy seasons are December and January and April to August.
Language: The official language is Surinamese Dutch. Other languages
Main Towns: Paramaribo (the capital), Lelydorp, Brokopondo, Nieuw Nickerie
Requirements & Currency: Visitors are expected to present a valid passport and Suriname visa upon arrival. Your Surimane visa must be arranged before entering the country. The currency is the Surinamese dollar.
FRENCH GUIANA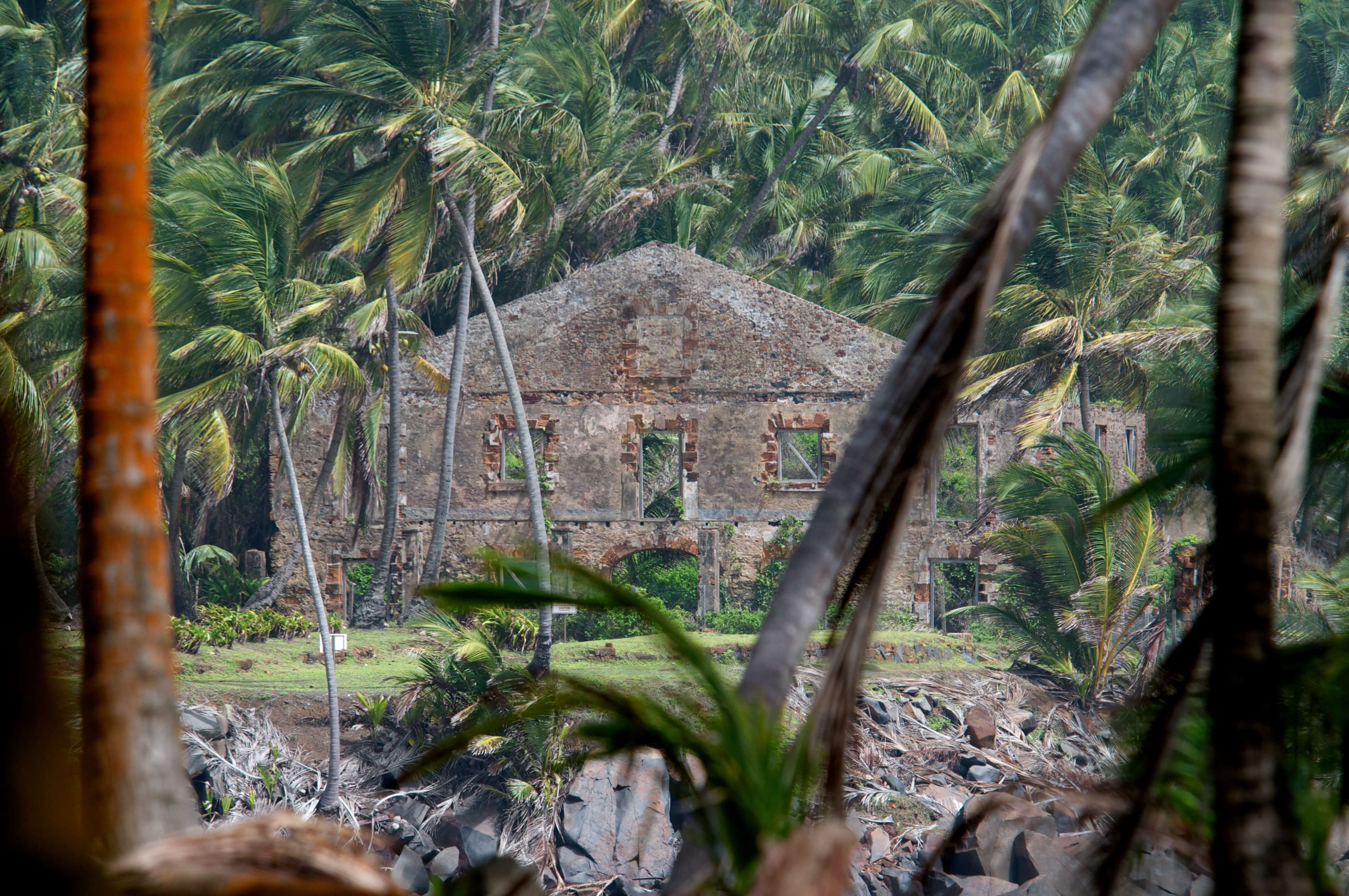 Characterized by dense jungle and unfettered wilderness, French Guiana couldn't be farther removed from Paris chic and haute couture. This overseas department of France – about the size of South Carolina – is known primarily for its 17th-century Fort Cépérou ruins, vibrant Creole architecture, the street markets of Cayenne and the Atlantic coast beaches. Despite its often brutal history – think tropical diseases, prisons, slavery and more, especially between the 1850s and 1950s, today French Guiana is a beautiful and welcoming destination on the South American coastline.
Nature lovers will find a huge array of plant and animal life – some of the world's most diverse – throughout the miles of forests and rivers. If one travels the Maroni River, which forms the border between French Guiana and Suriname, there's opportunity to discover the Amazon forest and learn the life of the river people.
Avid fan of the space program? The French Guiana Space Center at Kourou is a heavily funded European Space Agency spaceport with a rocket launch site and space museum.
Top Attractions in French Guiana
Îles du Salut (Salvation Islands): Three small islands that formerly housed prisoners sent from the mainland by Emperor Napoleon III, including the notorious Alfred Dreyfus. Surrounded by shark-infested waters, escape from the island was considered impossible, while today, travelers find much to escape to in the island's tropical splendor and turquoise waters. History buffs will enjoy touring the restored prison buildings on Île Royale, offering a glimpse into the islands' somber past.The infamous Devils Island, one of the Salvation Islands, is inaccessible to visitors due to the dangerous shoreline conditions.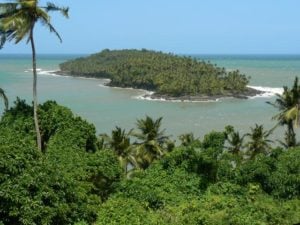 Guiana Space Center and Space Museum: Two floors of models and exhibits about the European space program, satellites and space technology, as well as a planetarium highlighting the constellations in the sky above Guyana.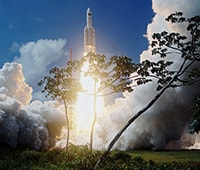 Kapala Centre d'Archéologie Amérindienne: Houses fascinating pre-Columbian rock art, including the petroglyphs of Carapa.
Carnival in Cayenne: Boasting the longest procession of its kind, French Guiana's Carnival starts in January and lasts through mid-March. Touloulou carnival queens lead the colorful and riotous processions and all-night dancing, which culminates in feasts of Creole-style blaff, a traditional dish of fish and prawns.
Practical Tips for Visiting French Guiana
Weather: As expected for an equatorial country, French Guiana has a tropical climate much of the year, with humidity levels around 70 percent. July to November can be somewhat drier, while the two rainy seasons are November to February and April to June.
Language: While the official language of French Guiana is French, there are also six Amerindian languages, four Maroon Creole languages, as well as Hmong Njua and French Guianese Creole.
Main Towns: Cayenne (the country's capital), Kourou, Saint Laurent
Requirements & Currency: Visitors are expected to present a valid passport upon arrival. The currency is the Euro.
Interested in a trip to the 3-Guianas? Check out our sample itineraries.
Contact a Lost World Adventures expert