For those looking to maximize their time on the archipelago and fully immerse themselves in the flora and fauna to be found in the Galapagos islands, a cruise cannot be beat. It's no surprise that cruises in this unique place differ from traditional cruises in other parts of the world. Two of your best options for a cruise in the Galapagos are the Seaman Journey and Sea Star Journey, two gorgeous 16 passengers yachts .
Here are the top experiences one can expect while cruising in the Galapagos Islands.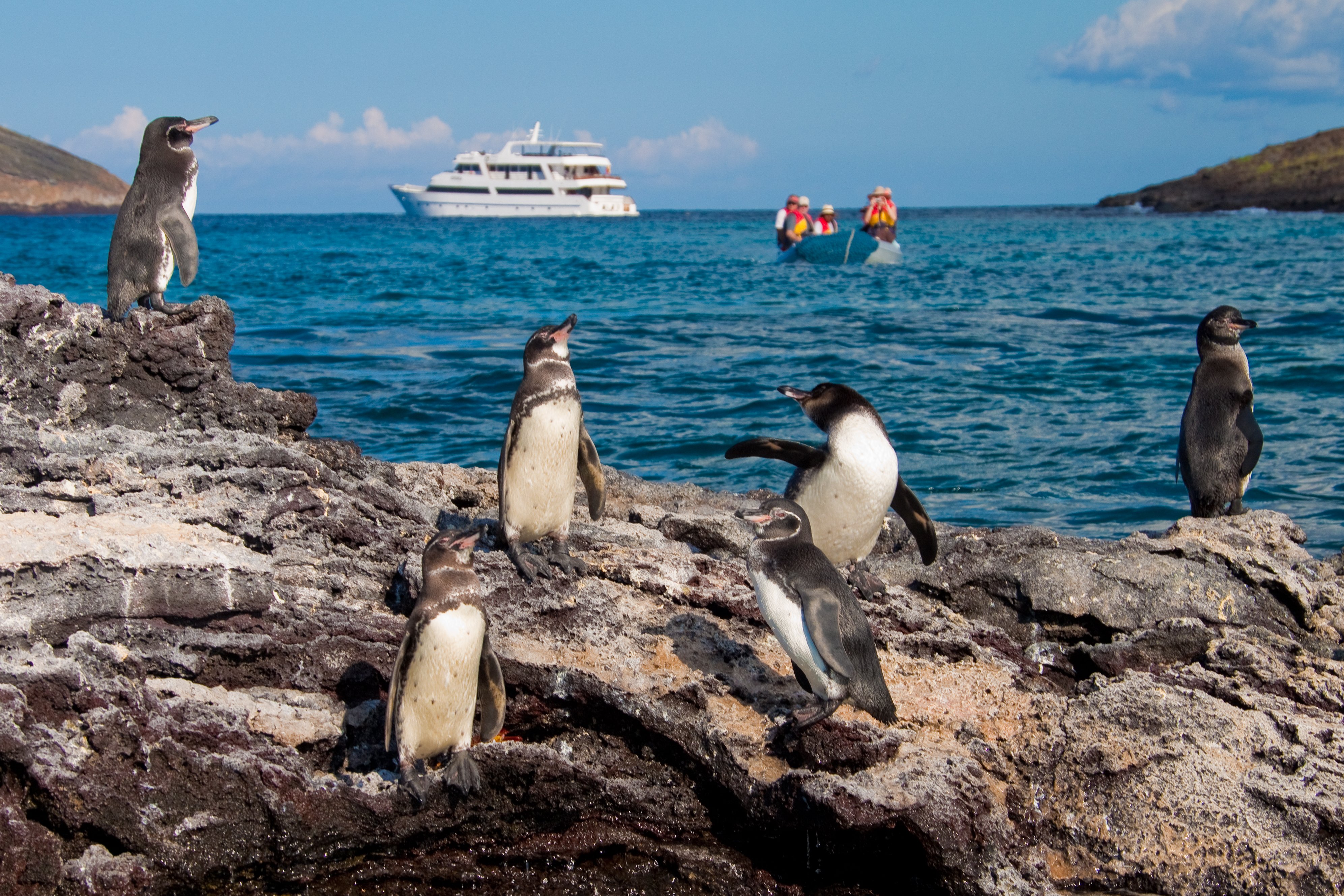 Witnessing the evidence of remarkable evolution
What is so special about Galapagos' wildlife that drew Charles Darwin to make the islands his living laboratory? Birds, mammals and reptiles have little or no fear of humans, allowing visitors to observe them in a very special way. The experience of seeing wildlife is present in every activity: snorkelling, nature walks and also landing. You may pass smooth protrusions of lava rocks emerging from the sea where marine iguanas bask in the sunshine, or areas of mangrove and flooded forest where enormous sea turtles bob around the boat.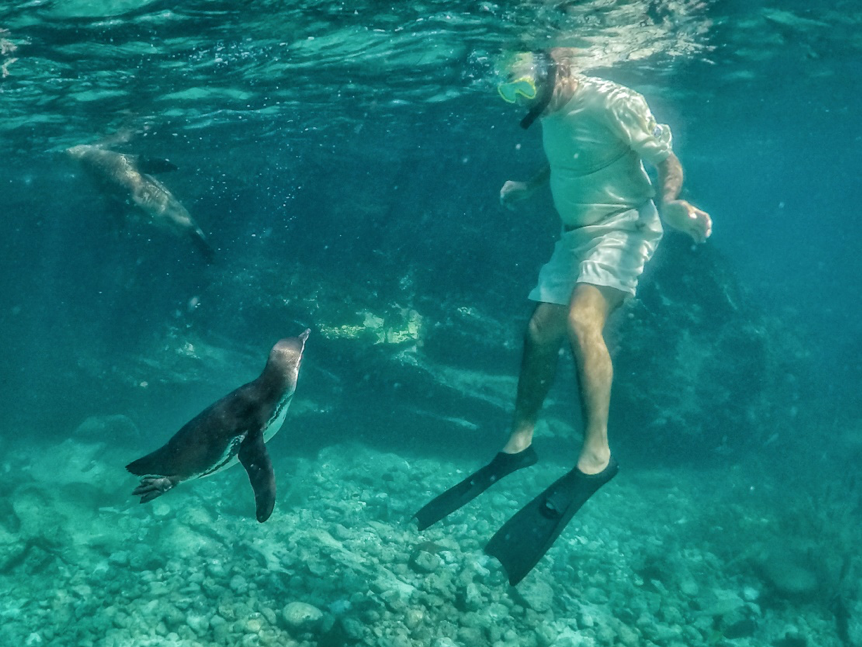 A snorkelling experience like no other
Underwater is a completely new world with plenty of incredible marine life to be seen. You can quite frequently find yourself swimming alongside sea lions who seem to genuinely want to play. Out of nowhere a cormorant may dive down beside you like a torpedo. White-tipped reef sharks are another common sight, as well as rays and 'chocolate chip' starfish. If you're particularly lucky and willing to stay in the water a little longer, you may well catch a glimpse of a marine iguana nibbling at algae, or maybe even a super-speedy Galapagos penguin!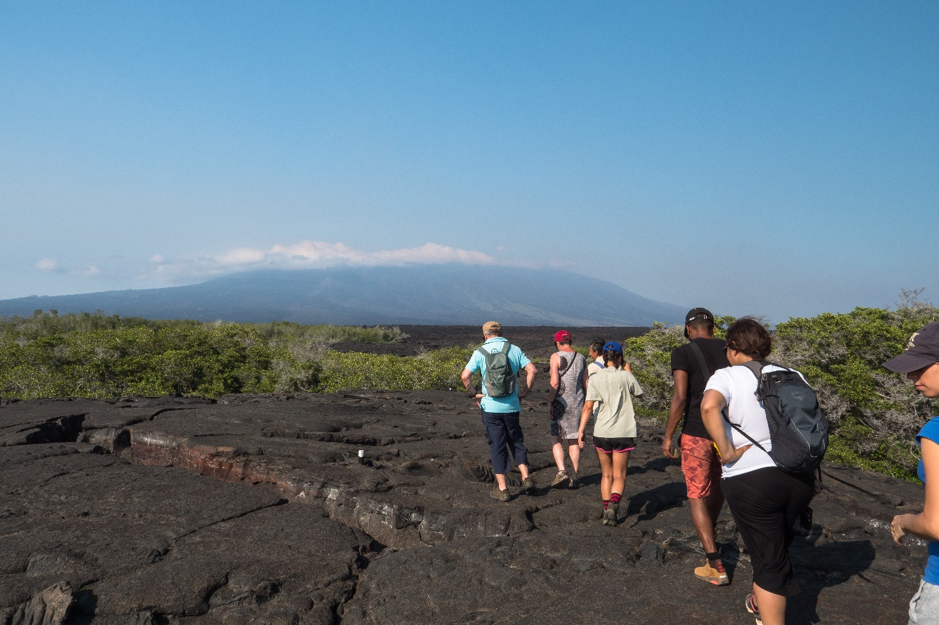 Volcanoes from every angle
The formation of the entire Galapagos archipelago owes itself to volcanic eruptions and lava plateaus, so it is inevitable that visitors get to see some remarkable landscapes during their cruise. The volcanic islands of the Galapagos vary greatly in both size and age. The oldest islands are to be found in the east; Española for example is over 3 million years old. Isabela Island in the west offers the other extreme. Whilst the vast majority of cruises run with minimal seismic drama, the volcanic origins of the Galapagos mean that visitors will see something remarkable, wherever their cruise itinerary takes them.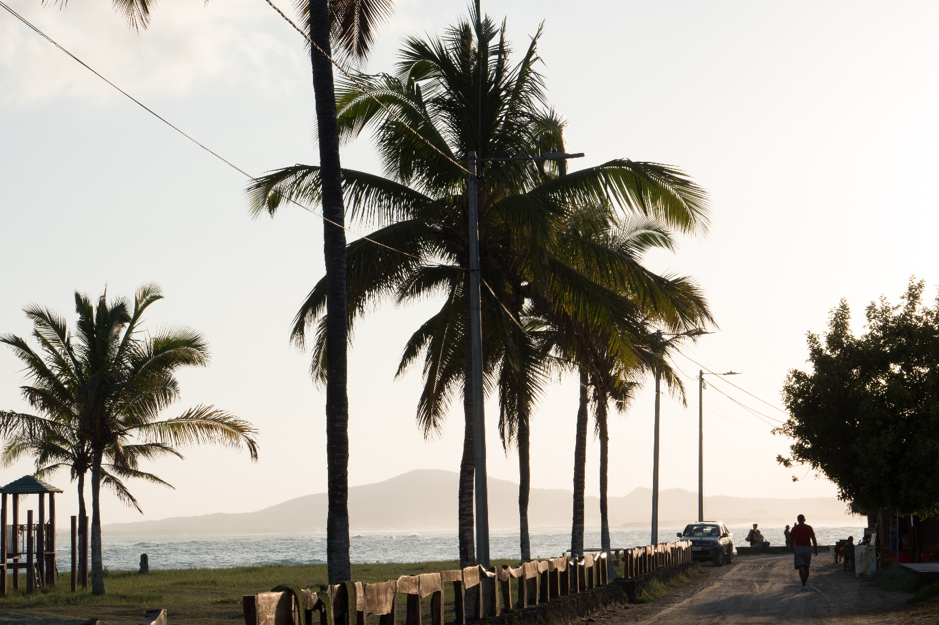 Blissful beaches
The beaches of the Galapagos are always something to be enjoyed, not just for their natural beauty but also for the wildlife that will inevitably accompany you! Most Galapagos cruises will provide some opportunity to enjoy the beaches and that could be the opportunity to have a refreshing swim or go snorkelling (Be prepared to share the beach with playful sea lions though!)
Nature walks
Due to the diversity of the islands no one nature walk will be the same. You may be walking along powder sand beaches where countless sea lions are snoozing in the sun, or navigating trails surrounded by lava rocks where you have to step over clumps of marine iguanas flattened on the path in front of you, warming their bellies on the ground (this helps them digest their food!)
Outdoor dining
Vessels such as the Sea Star and Seaman Journey will endeavor to offer outdoor dining at least once during a cruise, providing conditions are fair. It is a wonderful feeling to enjoy your meal outside with the rest of the group, enjoying the Pacific air and taking in the vast expanse from the middle of the ocean.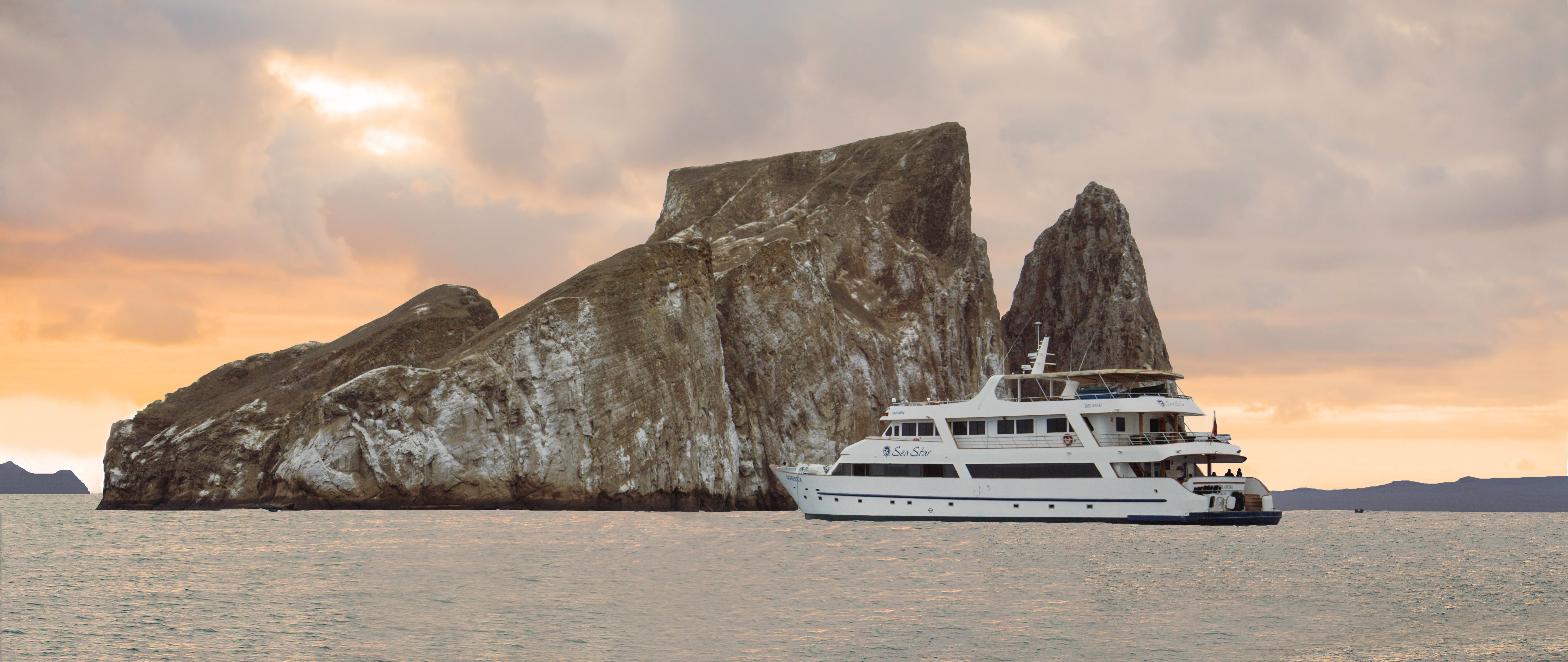 Relaxing on deck
Whilst it is fair to say that taking an expedition cruise in the Galapagos will be a relatively active holiday, this doesn't mean you will not get opportunities to relax. After lunch on board for example, there may well be a couple of hours to relax up on the deck, taking in the surroundings and quite possibly having an afternoon nap. There can also be some memorable sunsets, as well as the opportunity to spot dolphins and other marine life.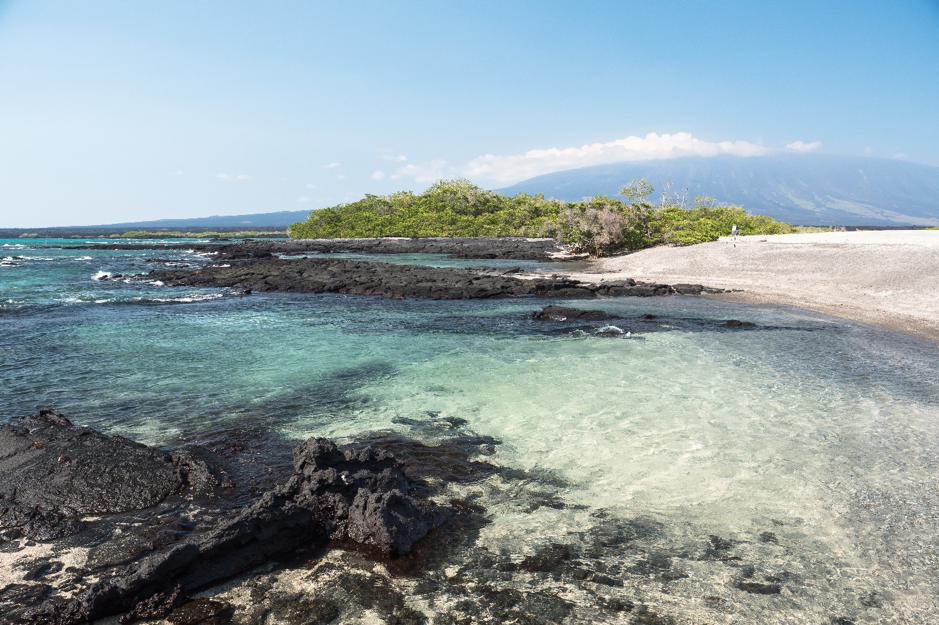 Getting off-grid
Though you are now more likely to encounter WiFi in the Galapagos than ever before, this is mercifully restricted to the small areas around the inhabited islands. For much of the cruise you can enjoy the experience of being blissfully disconnected, a rare commodity in this modern age and something that does wonders for the soul. The experience of being so 'off-grid' means that many travelers feel strange for a little while when they first disembark at the end of the cruise and are confronted with civilization again. This is definitely a good sign though, as it means you really have had the adventure of a lifetime!
Latin Trails is an inbound tour operator for Ecuador, the Galapagos Islands, and Peru with over 20 years of experience. As a Destination Management Company, Latin Trails specializes in offering custom planned trips with a focus on delivering unique experiences. Lost World Adventures and Latin Trails work in partnership to design and provide the best possible trips for our clients.
Now that you know all that a cruise in the Galapagos has to offer, reach out to one of our experts today to discuss your upcoming wildlife getaway.