More and more travelers are now looking for the ultimate mixture of luxury and comfort during their travels. Avoiding stress, indulging in the finer things in life and relaxing on a holiday all come high in travelers' motivating factors for a holiday. And what better way to do that than by revitalizing with a spa experience amidst the vibrant Latin American culture and its staggering scenery. There are plenty of beautiful hotels and resort spas in Latin America, and staying in is the perfect way to revitalize and nourish your body, mind, and soul.
Llao Llao Hotel & Resort, Argentina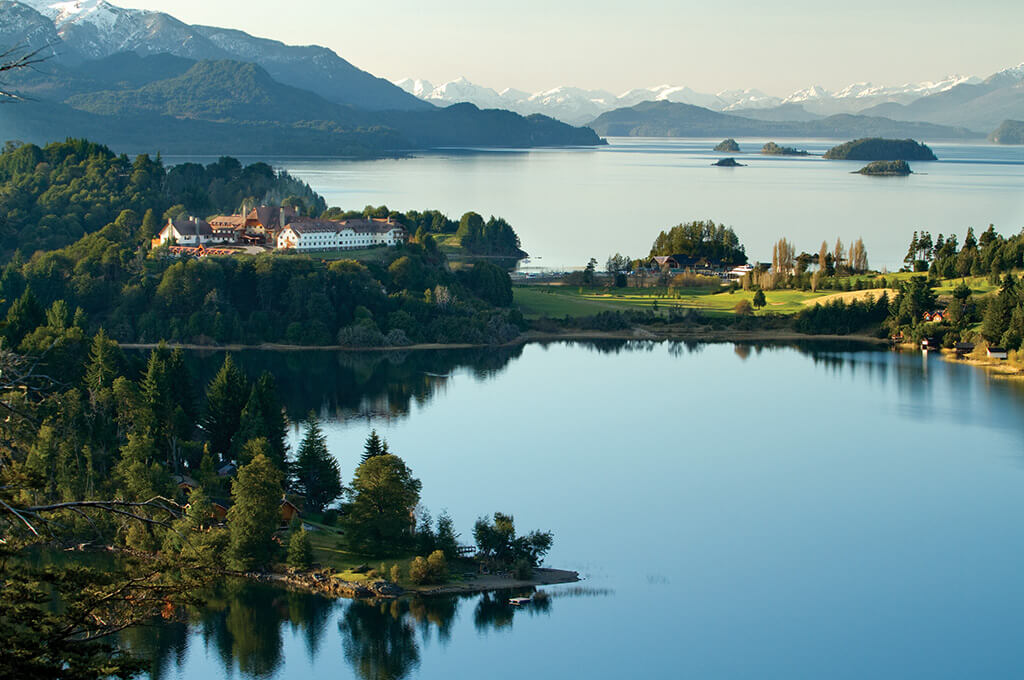 Llao Lllao Hotel & Resort wins with its stunning surrounding scenery and an impeccable location. The resort is perched on top of its own peninsula and has endless views of the Patagonian scenery. The hotel rooms are divided into two wings: the Moderno wing with modern style architecture and the Bustillo wing with more traditional & colonial architecture. All of them, however, come equipped with lake, mountain or garden views.
You'll spend your time indulging in one of the best spas in Argentina when it comes to the variety of treatments they offer. The treatments are all personalized based on your needs and include Relaxation in The Mountains, anti-stress treatments, and tailor-made treatments.
Tabacon Grand Spa Thermal Resort, Costa Rica
Tabacon Grand Spa Thermal Resort has been voted as one of the top spas in Latin America on multiple occasions. Situated right on top of the Tabacon hot springs and surrounded with lush rainforests and the famous Arenal volcano, the spa truly embodies the "pura vida" essence of Costa Rican culture. The hotel has unlimited access to the largest natural network of thermal mineral springs and will offer you that uninterrupted level of stress relief you've been seeking. All rooms are intricately decorated with local handicrafts and have gorgeous views – with most of the treatments offered in the open air to really help you bond with the nature around you.
There is natural hydrotherapy from the waterfalls and springs, volcanic mud therapy, and adrenaline-inducing activities like zip-lining. The spa resort is Latin American wellness at its very best.
Tambo del Inka, a Luxury Collection Resort & Spa, Peru
Tambo del Inka, a Luxury Collection Resort and Spa sets the bar high with its impeccable location & surrounding topography. Most rooms face the Urubamba River or the Chicon glacier ensuring you're surrounded by unparalleled beauty at all times. The interiors are an effortless weave of contemporary décor and Inca-style motifs, pre-Incan textile designs and ancient wallpapers & pottery.
There is a massive 19,000-square-foot spa, impeccable dining opportunities and attentive service that will really take your stay to the next level.
UXUA Casa Hotel & Spa, Brazil
Arriving at the Uxua Casa Hotel and Spa with its sleepy beaches and blissful silence is like arriving in paradise. It feels more like entering someone's laid-back and elegant private home rather than a hotel, and the informal vibe sets the tone for the rest of your stay. The Brazilian gateway is made up of different "casa" that are all gorgeous in their own way – except to stay in the most luxurious & eccentric treehouse you've ever stayed in.
There's a private bar overlooking the pool, a beach club, bamboo-strut shades, and a celebration of the simple Bahia life.
Cavas Wine Lodge, Argentina
Another uber-chic luxury hotel with a spa, the Cavas Wine Lodge is conveniently located amidst the lush wine-producing region of Mendoza. Perched amidst snow-capped mountains and temperate foothills, the resort offers a blissful retreat away from the hustle and bustle of life. The hotel itself is an embodiment of elegance & luxury with a mixture of Moorish-Roman architecture and offers a comprehensive list of therapies.
You'll find everything from facials, massages and treatments focused around wine. The indulgent experiences include a scrub done by crushed Malbec, aromatic herbal baths, and a red-wine bath in an antique bathtub.
Tierra Atacama Hotel and Spa, Chile
Tierra Atacama Hotel & Spa is different than anything else on this list. This is because it simply inspires you to leave. So how does it work? They follow the "adventure spa philosophy" where the hotel arranges multiple daily outings for each guess into the Atacama with full or half-day tours and then fully pampers you when you return.
You'll get to put your feet up into the outdoor spa pool, stargazing the Atacama, enjoy the room's outdoor shower, sip on traditional Chilean drinks and a lot more.
Explora Patagonia, Chile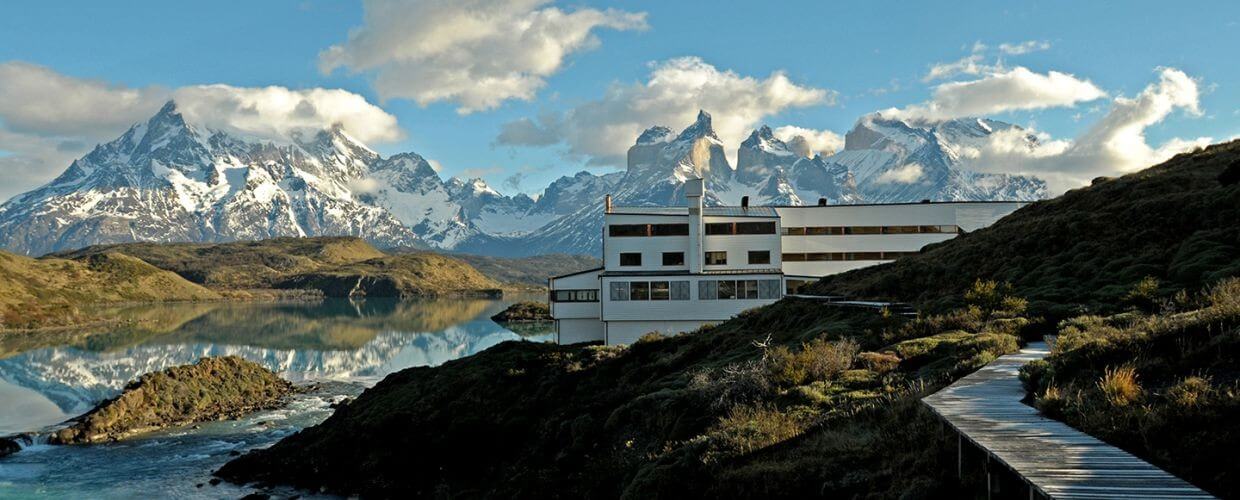 Explora Patagonia has the perfect location if you want to explore all the trails of Torres del Paine. The property itself is perched above the Cuernos del Paine and Paine Grande. The design of the hotel makes sure that all 51 rooms take in the incredible surrounding views.
There's a multitude of activities you can indulge in including lakeside swimming, enjoying the outdoor Jacuzzi and having a full wine tasting experience at the hotel's vineyard.
Explora Valle Sagrado, Peru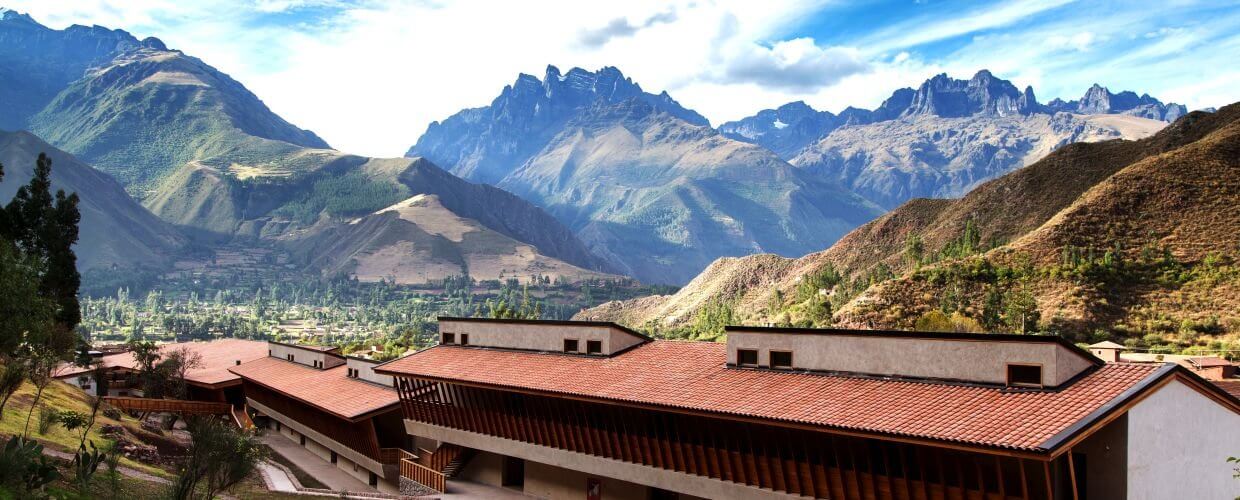 This stylish wooden lodge of Explora Valle Sagrado is perched right between Cuzco and Machu Picchu and sits on a hacienda that allows all visitors to take in the staggering Inca terraces and the Vilcabamba mountain range.
The hotel also has an adventure-oriented theme and you'll find that it offers a plethora of activities – from easy strolls to bike rides along the river to full-day hikes. Once you're done, of course, you can delight your sense with the incredible Andean dining and the spa sanctuary that's perfect after a long day outside.
Explora Atacama, Chile
Explora Atacama is perfect for anyone trying to wrap themselves up in the incredible beauty of the remote world around them. The hotel is surrounded by the world's driest desert and has massive outdoor spaces that look at the Licancabur volcano.
There's an interesting menu of activities including horseback rides, Andes bike exploration tours, full-day treks and hikes, horseback riding and hot spring exploration. There's also a spa area with four pools and an outdoor Jacuzzi.
Hotel Belmond Las Casitas, Peru
The Colca Canyon is one of the world's greatest gorge and is now easily accessible on a luxury-filled vacation for all travelers thanks to Hotel Belmond Las Casitas. The hotel is made up of 20 elegant cottages that are perched right into the wild with a rustic atmosphere, vaulted ceilings, warm woods, and ancient décor.
Enjoy the outdoor showers during sunset, there's a bathtub decorated with flowers & candles and a heated outdoor plunge pool that is ideal for stargazing. The hotel's world-class spa also offers plenty of treatments and massages. Apart from that, you can also enjoy cooking classes, hikes, or trekking along the mind-blowing Colca River.
Titilaka Boutique Lodge, Peru
This full-service resort Titilaka has the perfect position along Lake Titicaca. You'll find a variety of excursions & activities that you can choose from with your booking but it's ultimately best for relaxation and peaceful lake excursions. All the rooms have lofty ceilings and offer wonderful sunset or sunrise views.
We hope you can find some time in your busy lives to kick back at one of these relaxing and exotic spas. To find out more and start plan your custom itinerary, reach out to one of our trip consultants now!