It comes as no surprise to avid hikers that El Chalten is considered the "National Trekking Capital of Argentina." With its spectacular climbs, abundant camping, opportunities for horseback riding and fishing, there is much to explore and discover. Trekkers flock to El Chalten for its easy access to well-maintained trail networks, including Cerro Fitz Roy, Cerro Torre and the Parque Nacional Los Glaciares. There are hikes for just about every level of fitness. If you can handle the wind and the tendency for the weather to change five times a day, the rewards will be many, no matter how many miles you wish to tackle.
While El Chalten itself isn't winning any awards for its intrinsic beauty, it serves a higher purpose as a home base for the many mountaineers and hikers who make their way here for the surrounding natural attractions – think glaciers, lagoon, lakes and soaring peaks instead of upscale resort amenities. Never fear, there are a number of breweries, bakeries and restaurants awaiting your return at day's end, to satisfy your alpine appetite and toast your day's adventures.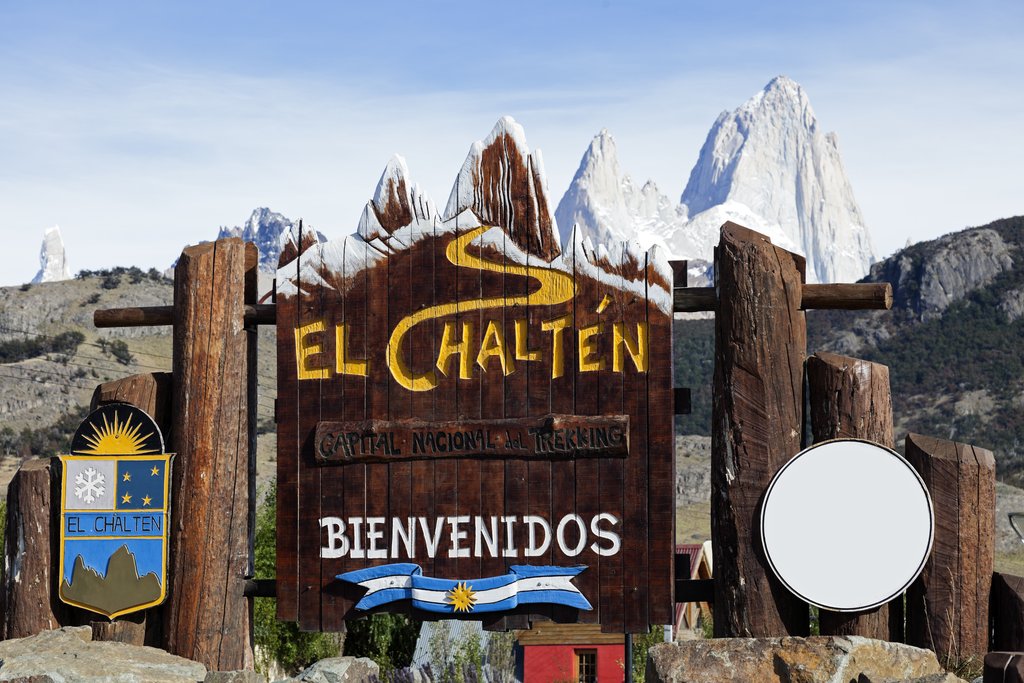 The best time to visit and hike in El Chalten is between November and March, though do keep in mind that Patagonian weather is fickle. Proper outdoor gear, layers and footwear are necessary for all hikes. Check out the visitor center in town for maps and briefings on the various treks in the area in both Spanish and English. And consider a reputable tour operator to serve as your guide on these and other hikes in the region.
Here are the best El Chalten hikes to add to your wander-list:
Los Cóndores and Las Águilas Viewpoints
Miradors (viewpoints) for miles. This shortest of El Chalten hiking trails tops out at 3.5 miles and takes about two hours – great for families and new hikers. With its 360-degree views of the Adela, Torre and Fitz Roy peaks, plus the Rio de las Vueltas valley, this trek is tops for photography buffs. Start at the visitor center and follow the well-placed signs. Get up early and capture the sunrise from atop Cóndores hill.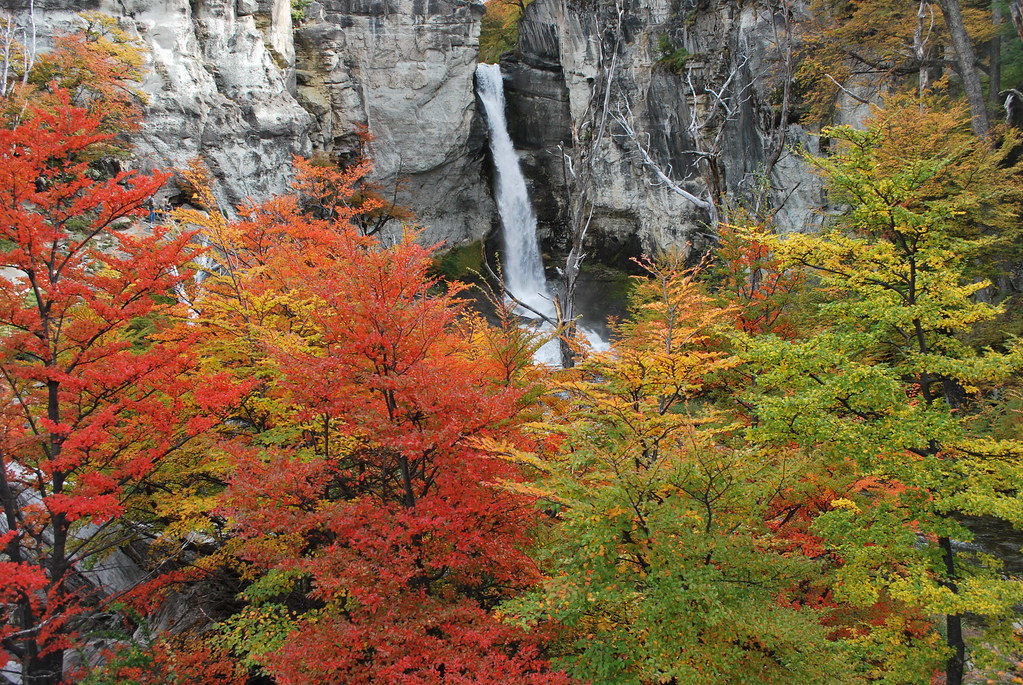 Chorillo del Salto
If waterfalls are your thing, take this easy, four-mile hike (walk) from the north end of town for a lovely cascade view.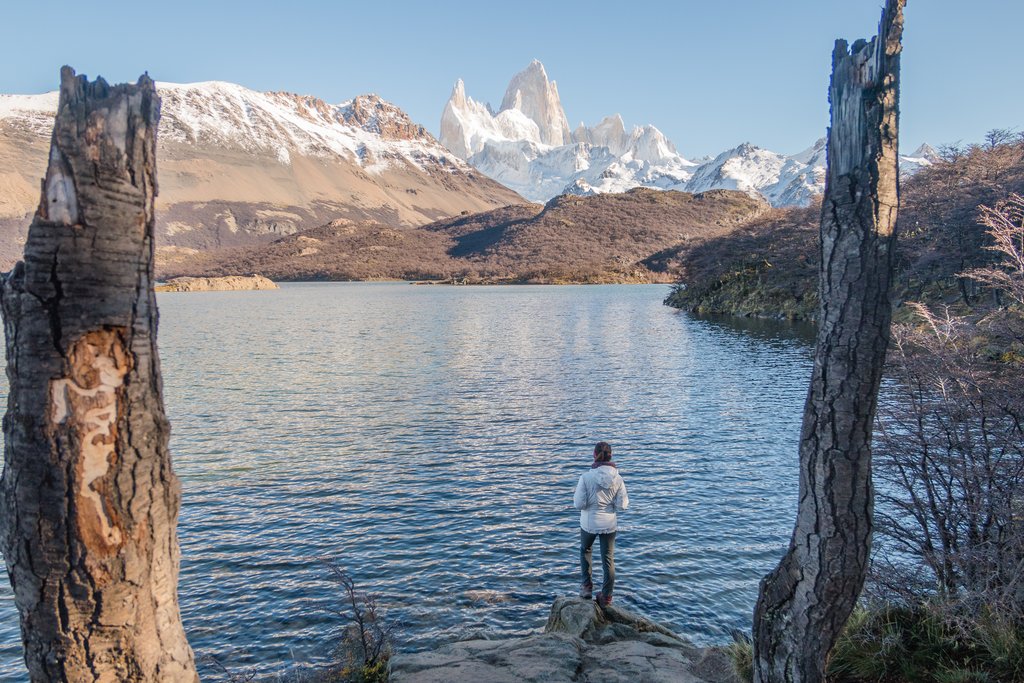 Laguna Capri & Laguna Torre
Love to look at lakes? Laguna Capri is a stunner and, at 7.5 miles over three to four hours, perfect for moderate hikers. You'll gaze out at the blue lagoon and get great views of Fitz Roy and nearby peaks. Head out from the northern end of El Chalten. Inspired to do more? The classic Laguna Torre hike is 15 miles and take about six to seven hours. It's absolutely worth your time and effort for the vista toward Cerro Torre, the hike along Rio Fitz Roy and Laguna Torre and incredible tower views from Mirador Maestri.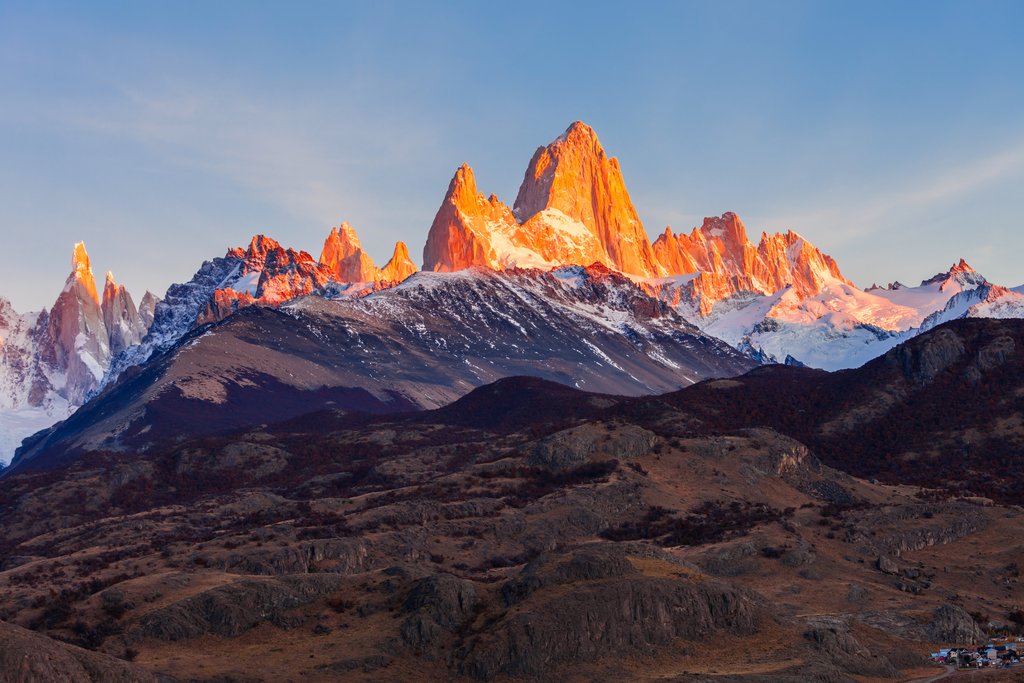 Laguna de Los Tres
Encompassing three of the most stunning peaks in the national park, the 16-mile hike to Laguna de Los Tres serves up jaw-dropping views of Cerros Fitz Roy, Poincenot and Torre. Hike it as an out-and-back from El Chalten or catch a ride to Hosteria Pilar and venture out on the forest path that starts there. Going this way, you'll gain views of Piedras Blancas Glacier. The hike takes about eight to ten hours. Many hikers camp along the way (at Poincenot and Rio Blanco) to avoid completing the hike in one day – more time to enjoy oneself!
Laguna de Los Tres and Piedra del Fraile
Looking for a multi-day adventure? Spend three to five days tackling the 36 miles from El Chalten (you'll first hike to Laguna de Los Tres – see previous hike). Camp at Poincenot or continue to Piedra del Fraile. Finally, hike up to the Piedra Negra climbers' camp.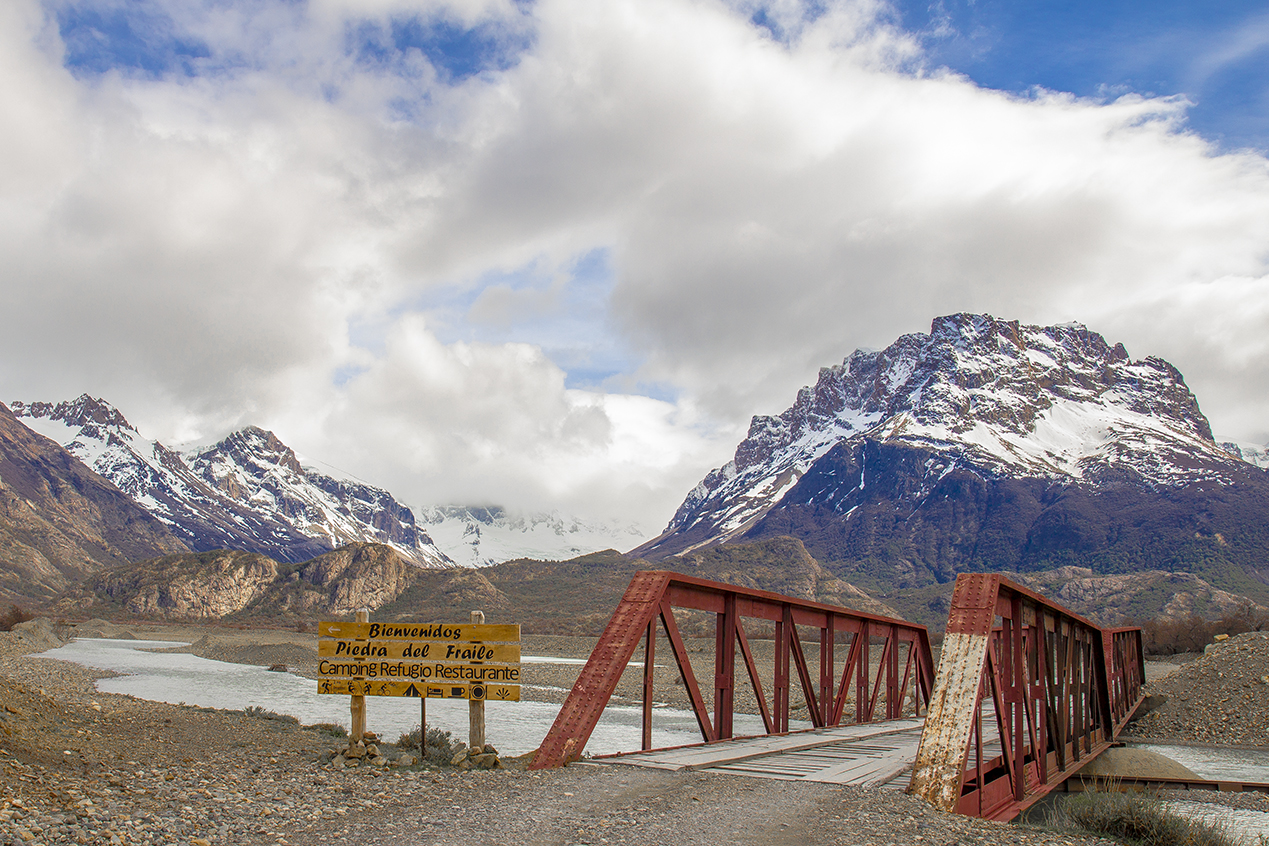 Piedra del Fraile
It's also possible to tackle the Piedra del Fraile on its own, at 8-plus miles and ranging from easy to difficult, depending on how far you choose to go. The quiet trails lead to a lovely little refuge serving food and beverages and great views of Agjuas Guillaumet, Mermoz and Cerro Fitz Roy. From the refuge, those seeking a greater challenge can ascend to the Piedra Negra basecamp or follow the valley to Lago Electrico, Rio Pollone and Glaciar Pollone.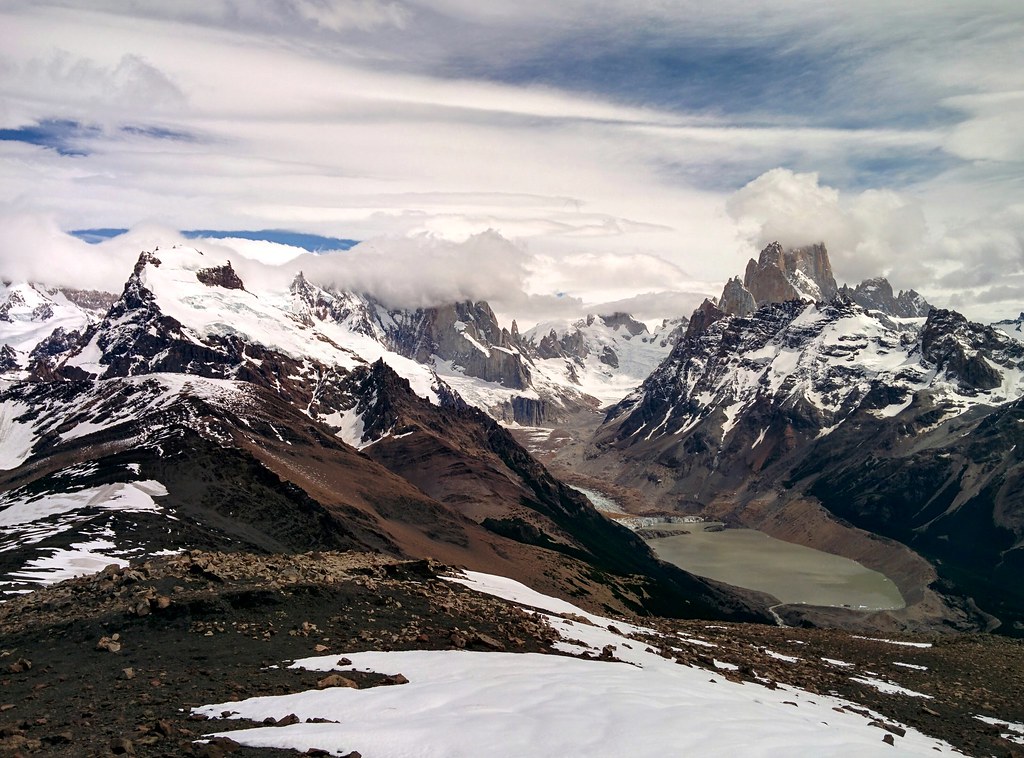 Loma del Pliegue Tumbado
Lesser known than some of its more popular nearby hikes, this 13-mile roundtrip trek gains 3,500 feet, but drops a lot of foot traffic. Enjoy the peace and quiet as you leave the ranger station south of El Chalten, then head toward Laguna Toro. You'll ultimately come to a vast meadow with incredible Chalten range views; keep on going to summit Loma del Pliegue Tumbado and drink in the views of the Rio Tunel Valley.
Paso del Vientos and Huemul Circuit
Another multi-day trek, this four- to five-day, 40-mile hike is one of the most challenging in the El Chalten area. Experienced climbers only should take on its challenging terrain. Consider a hiking tour – this will also likely come with the chance to walk on the Hielos Sur icecap.
Ready to experience these incredible hikes for yourself? Contact one of our experts below to start planning your next trip to Argentina.
Learn more at our Patagonia Travel Planning Hub.