When planning a trip to the Galapagos, a cruise is often the first thought for many travelers. It makes sense, given that the Galapagos is a constellation of islands, to explore them by water. But land-based excursions -- that is, staying at a hotel instead of a aboard a cruise ship -- can be just as fun, and can even have unexpected benefits. Here are some of the best parts of a land-based trip to the Galapagos.
More flexibility in your schedule
Are you a person who likes to chart their own path? A land-based trip may be the best option for you, as it allows you to customize your activities and excursions.
More land-based activities
Staying on land means more activities such as mountain biking, hiking and jogging, and visiting beaches. Of course, this doesn't mean you'll miss out on water activities -- Pikaia Lodge, for example, offers scuba diving, catch-and-release sport fishing, and kayaking. Additionally, Tortuga Bay and Las Grietas are within reasonable distance for beautiful swimming in a natural environment.
If you love the beach, you'll want to check out Finch Bay Eco Hotel, which is situated along Puerto Ayora's public beach, on Santa Cruz Island.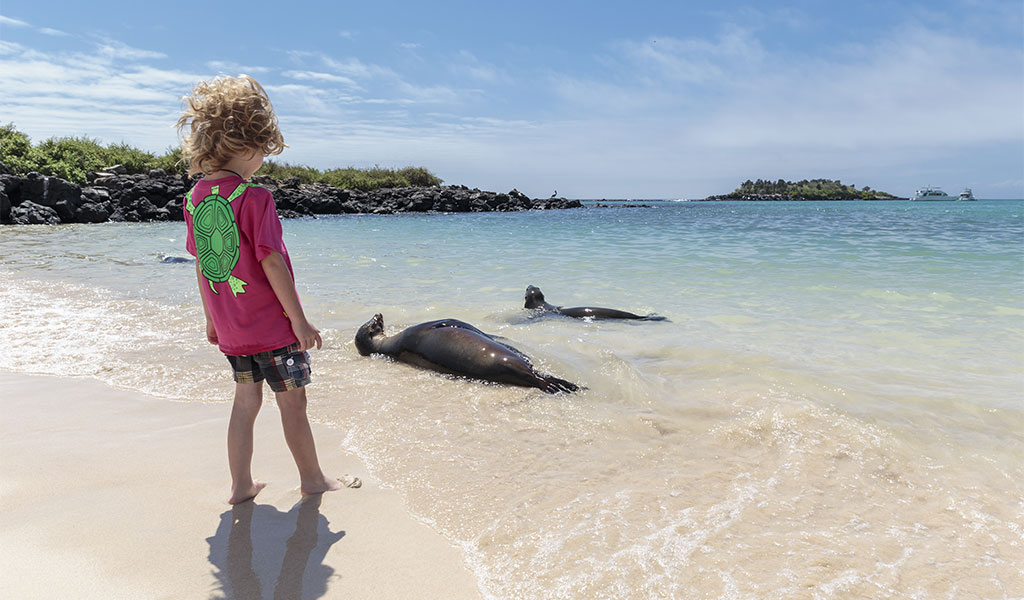 You'll see plenty of wildlife
Some travelers may think that they'll be missing out on opportunities to see wildlife by not taking a cruise, but in some situations, a land-based trip may allow for even closer interaction with the amazing animals of the Galapagos. At Montemar Eco Luxury Villas, giant tortoises may even come up to your window to say hello.
At the Galapagos Safari Camp, expert guides utilize the concept of an African safari and introduce it to the Galapagos. You'll enjoy comfort under a canvas canopy while viewing some of the most amazing wildlife on earth.
You'll go in-depth
Every traveler is different, and some prefer to more deeply explore and understand the intricate ecosystem of a particular island, instead of spending a more limited amount of time seeing all of the islands. If this sounds like the type of travel you enjoy, then a land-based trip is for you.
Land-focused trips may be better for kids
Trips on solid land may be easier for those with kids. There is more of a variety of activities to keep them entertained, more opportunities for hands-on activities, and more flexibility in the schedule for when to do activities and when to rest.
Avoid seasickness
If you're prone to seasickness, planting your feet on solid ground for the majority of your trip is probably a good idea.
If you still want a beautiful view of the water, check out the Galapagos Habitat Eco Luxury Hotel, which is situated on a turquoise waterfront.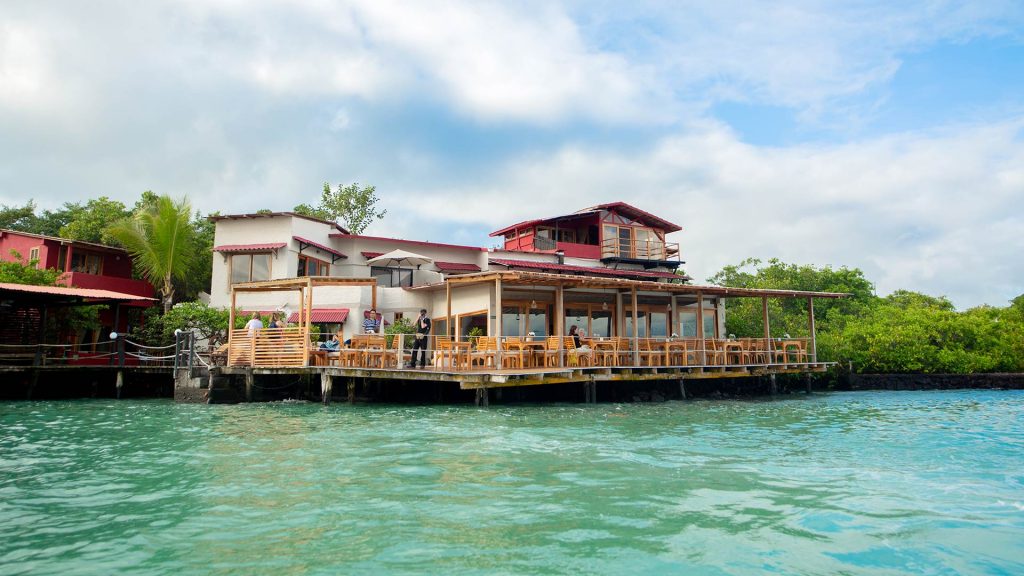 ---
Check out all of the hotels we work with in the Galapagos here, ranging from standard to luxury.
Thinking of planning a trip to the Galapagos (or elsewhere)? Don't hesitate to contact us today for your free consultation.