Anyone who's dreamed of exploring the unique, icy beauty of the Earth's southernmost continent has likely heard of the Drake Passage. Because Antarctica is a continent surrounded by oceans, many travelers reach their destination by crossing from South America to the Antarctic Peninsula by ship. This means sailing through the Drake Passage, an infamous body of water that is often unpredictable. Travelers joke that it can be called the "Drake Lake" or the "Drake Shake," depending on the weather. On a day when the waters are rough, the journey can be miserable, even for those who aren't normally prone to seasickness. Some travelers consider it the price one has to pay for the stunning tranquility of Antarctica's glaciers, but what if you could skip the uncertainty of the passage and have your whole exploration be a little more relaxing?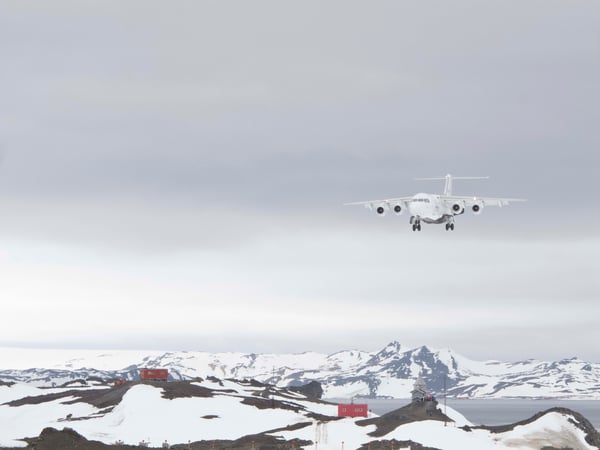 That's the goal of a new type of journey, called an "air-cruise." If you travel by air-cruise, you will reach Antarctica by plane instead of by ship. Not only can the journey across the Drake Passage be arduous, it also takes two days. Traveling from South America to Antarctica by plane only takes two hours, so you can relax as you fly above the ocean as well as have more time to explore South America, such as the beautiful Torres del Paine National Park, before you embark to Antarctica. Once you arrive, you'll still explore the amazing wildlife and glacial beauty up close by cruise boat.
Another factor to consider when planning a trip to Antarctica is the size of your group. It's always important to consider the environmental impact to continents such as Antarctica as it becomes more and more efficient for humans to travel and explore the globe. To help Antarctica remain as beautiful and scientifically significant as it is today, regulations are in place to restrict tour groups at any one location to 100 people at a time. This regulation leads to some larger travel companies having to divide their travelers into groups, which then have to wait their turn to leave the ship and explore. Antarctica 21 offers expeditions on small ships that carry 71 guests, so no one has to stay on the ship when exploring this incredible continent.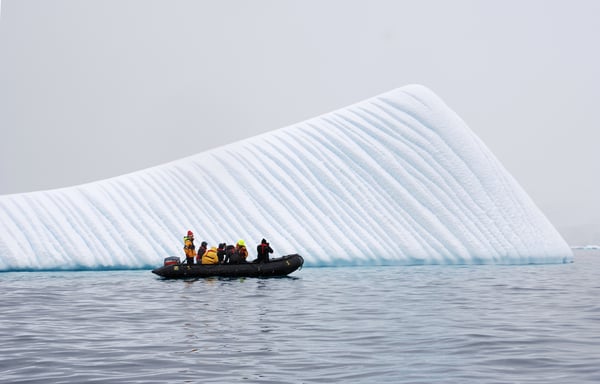 As travel technology has evolved to allow adventurers like you to explore Antarctica, more and more nature-lovers are looking to cross this exotic, frozen tundra off their bucket list. If you're interested in embarking on an air-cruise with us, Lost World Adventures can help you plan your customized travel itinerary. Contact us by clicking on the button below and one of our consultants will reach out to you to discuss your preferred travel plans -- no fees or commitment necessary.