Breathtakingly beautiful, the world's highest capital city – at 9,350 feet above sea level – also happens to be its own UNESCO World Heritage Site. Beyond those enviable bragging rights, Quito, Ecuador, has even more going for it. Think quaint cobblestone streets leading to colonial churches and world-class museums, verdant city parks and aromatic street food stalls. There's no vanity here. Just a well-deserved sense of pride in the city's history, culture and cuisine – oh, and that majestic, snow-capped volcano right next door.
Here, a few favorite must-do items in and around Quito, a gem squeezed between the Andes, and one of South America's best-kept secrets.
Stroll Through Quito's Old Town
Wander the storied streets of Quito's charming Old Town, gazing at centuries-old architecture (in fact, this is the most well-preserved historic center in Latin America). Another fun fact: Quito was the first city to be declared a UNESCO World Heritage Site. During your Quito Old Town tour, be sure to visit:
Plaza Grande, the main central square
The 17th-century, green-and-gold-domed La Compañía de Jesus (there are free guided tours in both English and Spanish)
Plaza San Francisco, home to the city's oldest church, St. Francis
The white-domed La Merced church
The historical convent of San Agustin, dating back to 1617 and home to several paintings by 17th-century artists Miguel de Santiago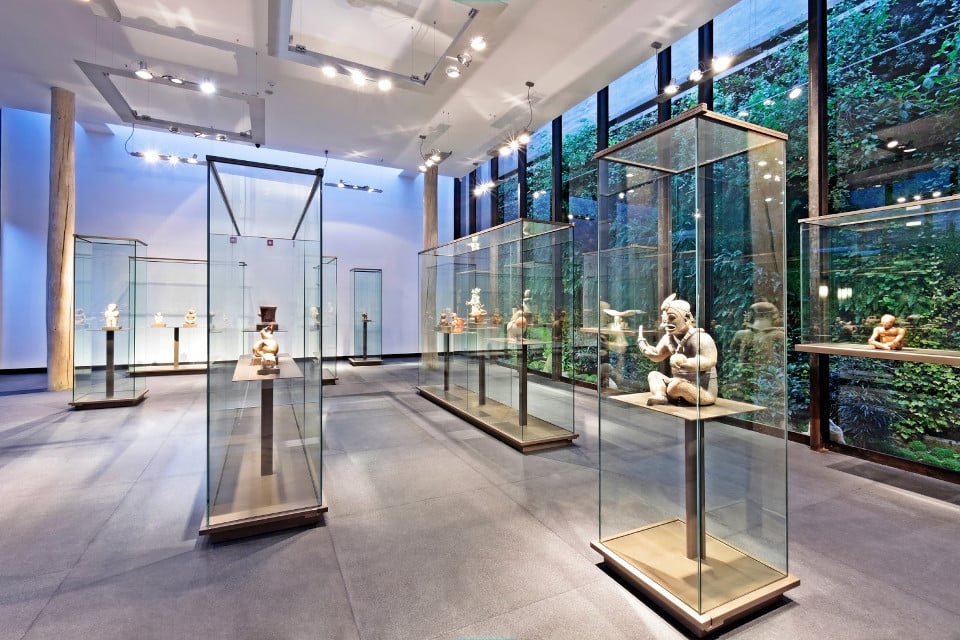 Visit More than 50 Museums
OK, that may be a bit of a hefty undertaking during your Quito visit, but at least try to hit these favorites:
Mindalae Museum, to learn about Ecuador's indigenous people and see examples of ethno-historic crafts
Casa del Alabado, for a mesmerizing collection of well-preserved, pre-Columbian artwork
Museo de la Ciudad, for an immersive look at Quito's history
Museo Nacional, to take things one step further and learn about all of Ecuador – it's free and recently renovated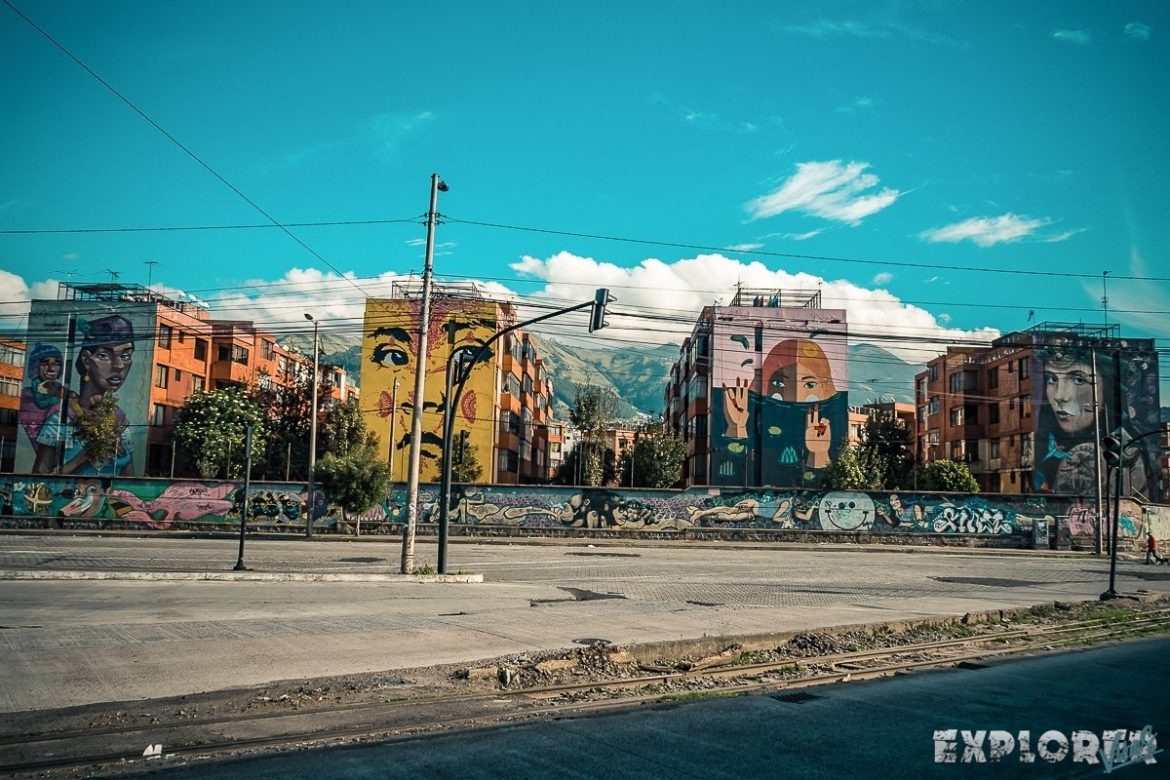 Check Out Quito's Art Scene
From pre-Columbian art to catchy graffiti, Quito's vibrant art scene is worth exploring.
Casa Museo Guayasamín, featuring the most complete collection of work by legendary painter Oswaldo Guayasamín, as well as pieces from his personal pre-Columbian art and artifact collection. Don't miss the Capilla del Hombre next door, a moving monument-museum that pays homage to Latin America's marginalized indigenous people.
La Floresta street art, found in a trendy neighborhood in Quito's New Town with detailed murals and sophisticated graffiti – for the best examples, you'll want to tour with a local guide, who can take you off the beaten path to the standouts of the street art scene (the dining in this neighborhood is excellent).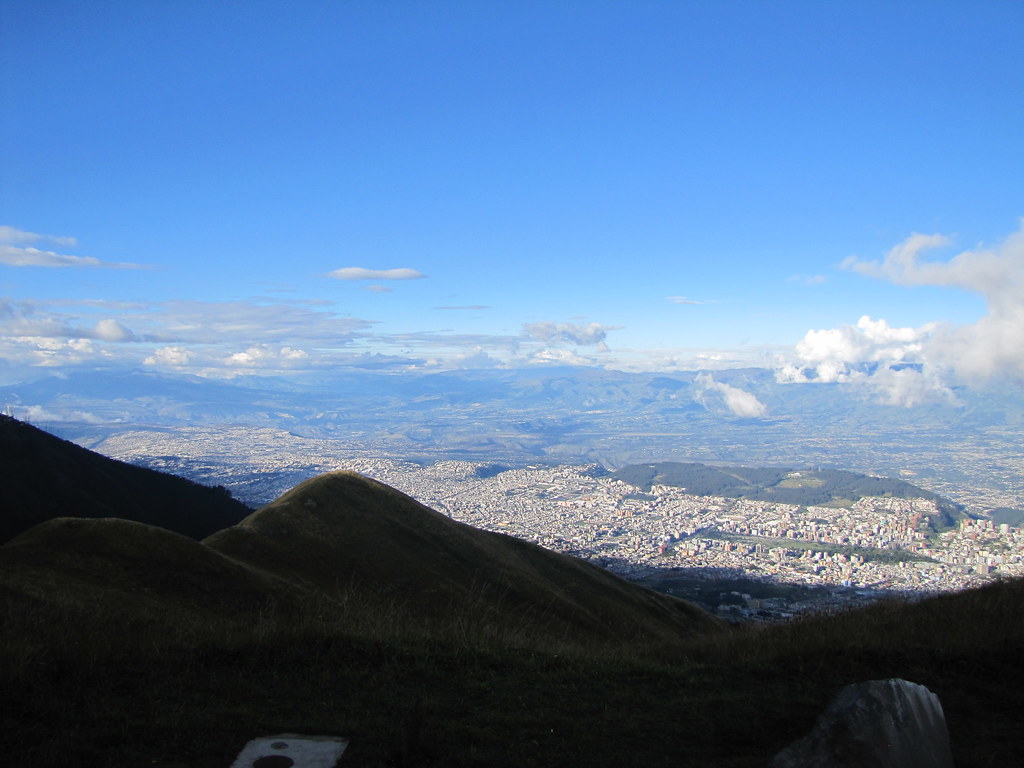 Photo credit: Flickr
Explore the Great Outdoors
Given its awe-inspiring setting, it's no surprise that there's a thirst for adventure – or at least incredible views – in those who travel to Quito. Get the very best vistas from these spots:
TelefériQo, boasting the best views of the mountains surrounding Quito – you'll soar for ten minutes up Volcán Pichincha to the peak of Cruz Loma (hardy hikers can then attempt the five-hour, roundtrip summit hike up Rucu Pichincha).
El Panecillo (or "The Little Bread Loaf"), for more great viewpoints from a hill that separates north and south Quito – there's a distinctive Virgin Mary statue at the top, said to be the biggest winged statue of the Virgin Mary in the world.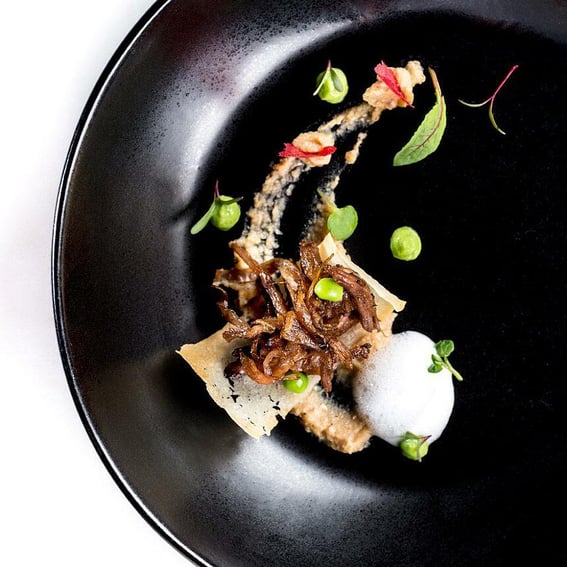 Wine and Dine in Quito
The street food in Quito is fantastic, with something for all tastes. Whether you're a culinary adventurer or have a tamer palate, there are meats and sweets to go around.
Parque de las Tripas, a pretty park in La Floresta, where you'll find food stalls set up each evening selling everything from grilled cow intestines to empanadas to corn porridge. Look for the local specialty, locro de papa, a vegetarian-friendly, hearty, potato-cheese-avocado soup.
More favorite street foods to try include llapingachos, a potato omelet with egg, beet, chorizo and more; green mango with salt; and empanadas. Empanadas de viento are stuffed with cheese and dusted with sugar, while empanadas de verde are filled with green plantains.
Day Trips from Quito
If you have more time to spend in Quito and its surroundings, consider one of these intriguing day trips to maximize your time and experiences in Ecuador.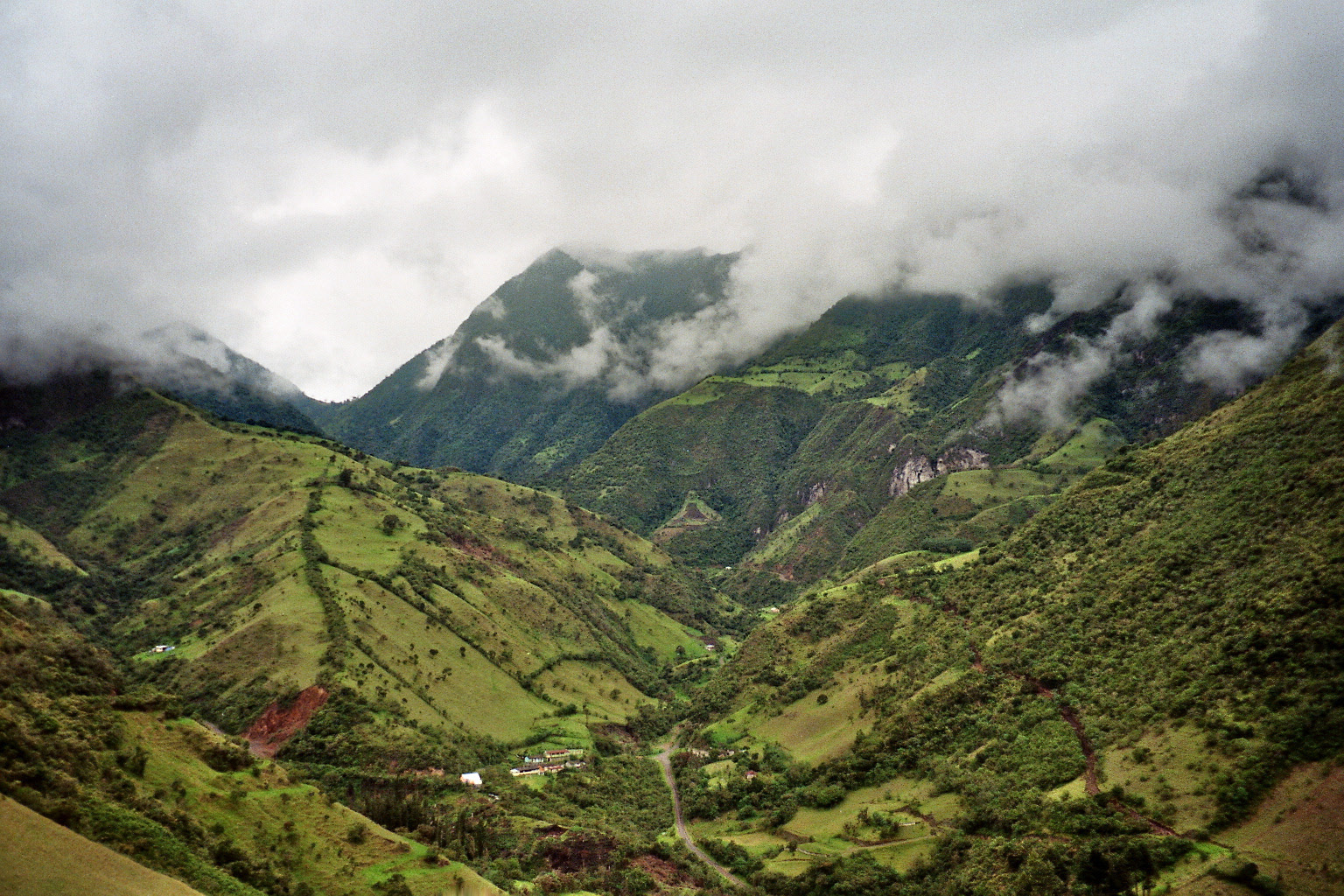 Photo Credit: Wikimedia Commons
· Mindo Cloud Forest
For the best birding in Ecuador, take a day trip from Quito to the Mindo Cloud Forest, about a two-hour drive. Distinguishable from a rain forest by its elevation and almost omnipresent low-lying clouds, Mindo is home to more than 500 species of bird. Adventure travelers love Mindo for hiking, canyoning, zip-lining, tubing, rappelling down waterfalls and more.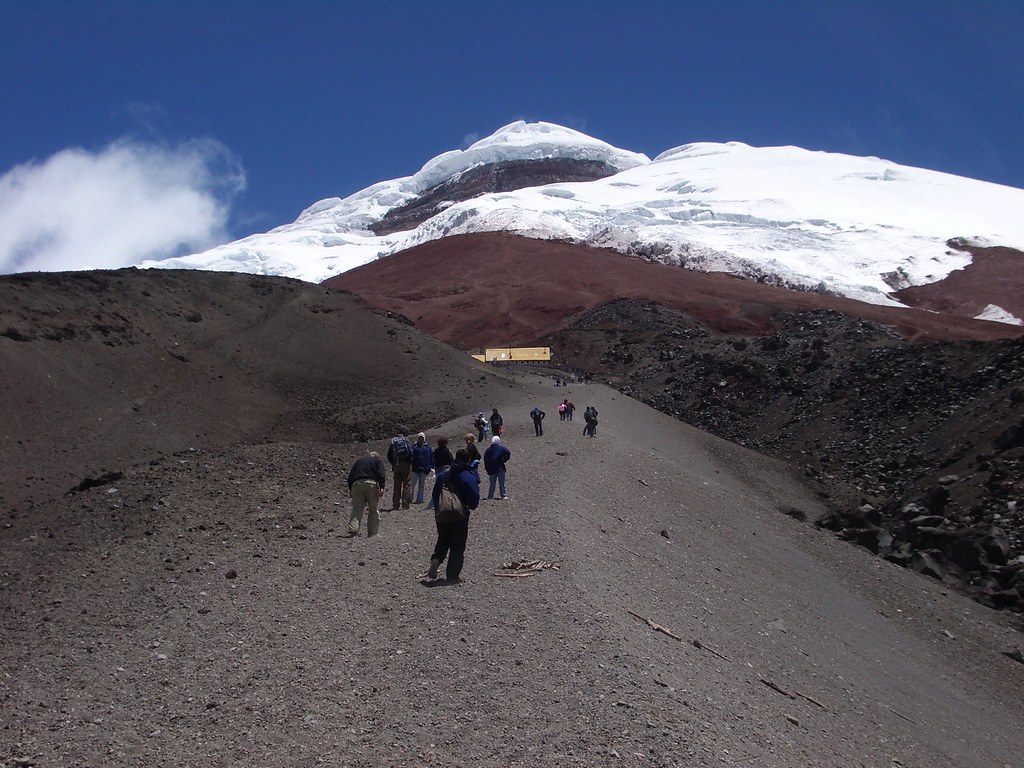 Photo Credit: Flickr
· Climb Cotopaxi Volcano
Don't be put off by the fact that Cotopaxi volcano is one of the world's most active – it hasn't erupted since World War 2. Hiking enthusiasts are tempted by the volcano's snowy summit (3.6 miles high) and can climb with a local guide.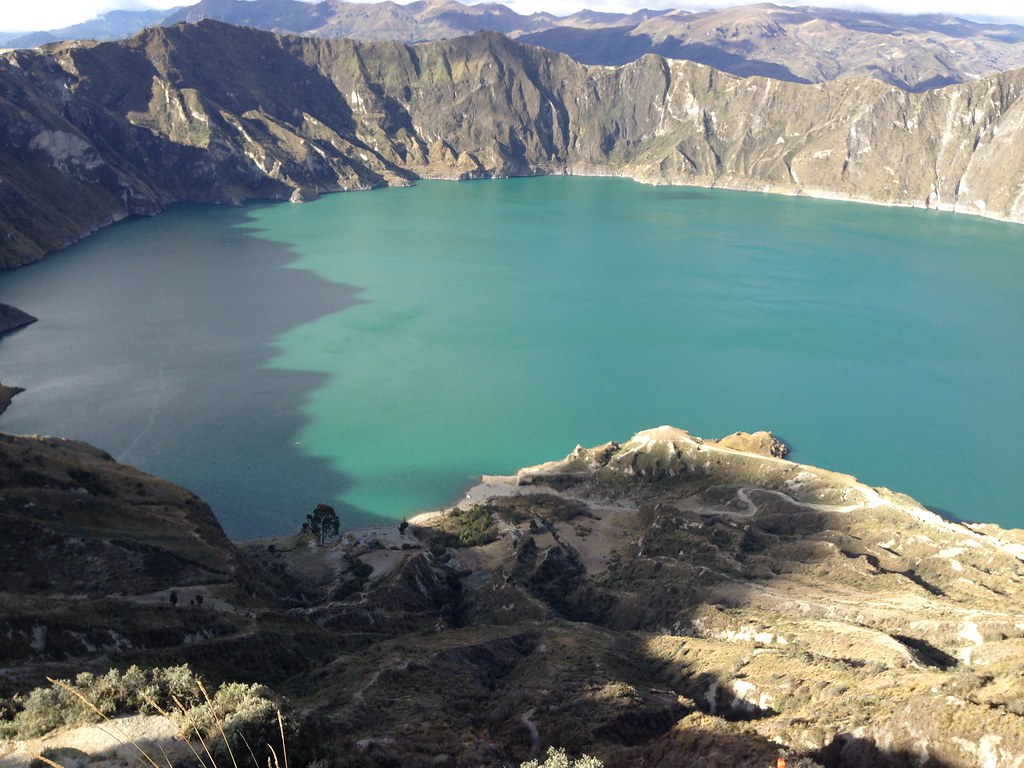 Photo Credit: Flickr
· Visit Laguna Quilotoa
A stunningly pretty crater lake, Laguna Quilotoa is an easy day trip from Quito. The eruption happened some 600 years ago and over time, resulted in this incredible water-filled crater.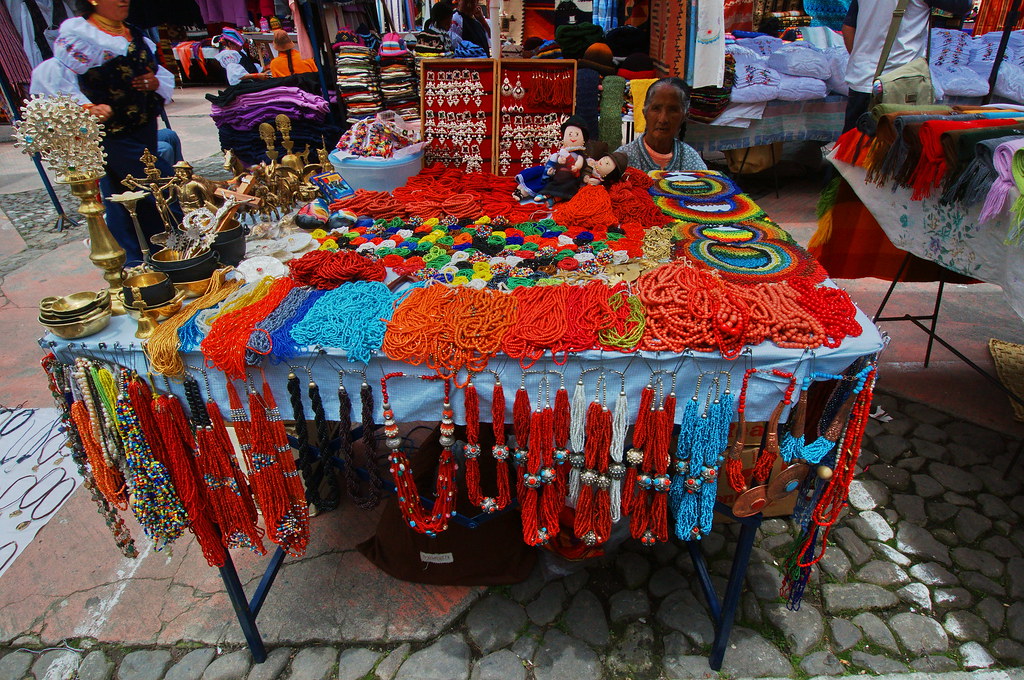 Photo Credit: Flickr
· Shop for Handicrafts in Otavalo
If you're headed home soon and don't yet have a souvenir of your memorable vacation in Quito, take a day trip to Otavalo. This is Ecuador's most famous market and one of the most renowned in South America, a tradition dating back to the pre-Incan era. Saturdays and Wednesdays are the best days, with countless craft vendors in attendance, though you can visit any day of the week.
For a full list of Quito excursions, visit our Quito Tour page.
Feeling enticed by all that Quito has to offer? Contact one of our experts below to start planning your next trip to Ecuador.
Keep planning at our Ecuador & Galapagos Travel Planning Hub.