Indulging the senses is certainly an important part of traveling, and what is more indulgent than sipping the local wine in a region that is known globally for its vineyards? Mendoza in Argentina has become exactly that. With its award-winning Malbecs and the less common Pinot Grigios and even Rieslings, the region has quickly gained momentum on the world sage as one of the finest producers of wine. You really can't go wrong visiting one of the wineries in Mendoza, but each one (located in different valleys strewn throughout the region) holds a unique atmosphere, and flavor to its grape. Read on to discover the different valleys and wineries, also known as bodegas, and start dreaming up your next trip to South America's wine country.
Mendoza
Argentina's leading wine producer is the province of Mendoza. Mendoza accounts for nearly 70% of Argentina's total cultivated vineyards. Citizens of this province have been cultivating wine since the 16th century, so visiting the wineries is an excellent way to explore the history of Mendoza's pioneers and entrepreneurs. Two of its most well-known sub-zones are the Maipú Valley and Lujan de Cuyo.
The Maipú Valley
The Maipú region is home to some of Mendoza's most notable wine names and produces bright, intense, red wines made from Malbec, Cabernet Sauvignon and Pinot Noir. One famously (or infamously) distinct wine is the Pura Sangre, which means 'pure blood.' Pretty hardcore.
Domaine St. Diego
Domaine St. Diego chooses to focus the tour on their vineyard rather than the winery, corresponding with the bodega's philosophy. The owner, Angel Mendoza, likes to call himself a wine grower, not a winemaker, as he believes the most important activities happen before the grapes are in the winery. You'll embark on an enlightening tour, visiting a beautiful old vine called the 'mother' vine, and finish your experience in the tasting room, trying Domaine St. Diego's various wines, including the Pura Sangre as well as homemade olive oils.
Photo credit: x
Tempus Alba Winery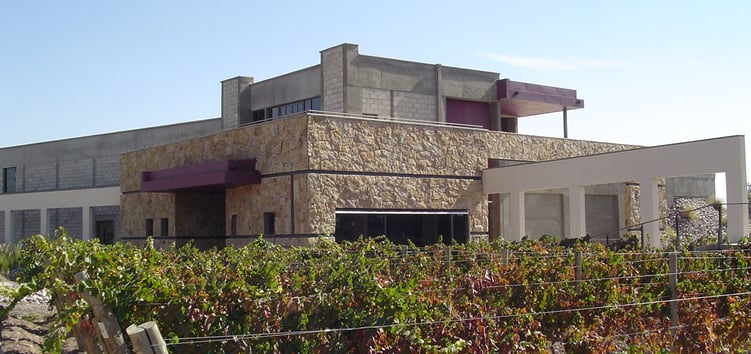 Tempus Alba Winery was founded by an inspired family in the beginning of the 20th century and they are proud of their heritage and mission to never lose sight of the true purpose in life, and the importance of family, while making wine. You can dine at their restaurant Patio Tempus, embark on a private guided tour or self-guided tour of the vineyard, and partake in a tasting at their winebar terrace which overlooks the vineyards.
Finca Agostino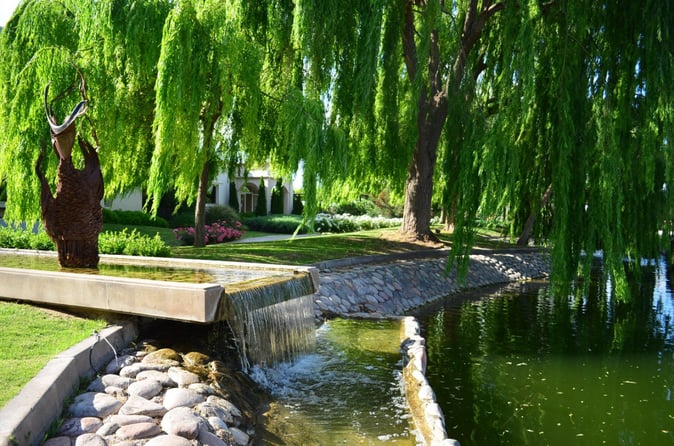 Finca Agostino is a unique winery, with a beautiful garden populated with fountains, sculptures, and other art. Visitors can enjoy the peaceful, open spaces as they tour the vineyards, learn about all the stages of the wine elaboration process, and engage in a wine tasting at the end. Their chief winemaker, José Pedro Gómez, has over 35 years of experience working in different wineries across Argentina and other countries.
Lujan de Cuyo
Lujan de Cuyo experiences a dry, almost desert-like climate due to being in the rain shadow of the Andes. Therefore, winemakers rely on the pure water of the Mendoza River to make viticulture possible here. While Malbec is by far the most famous and popular type of wine in Lujan de Cuyo, excellent wines are also produced here from the Cabernet Sauvignon, Chardonnay and Torrontes grapes.
Bodega Vistalba
Bodega Vistalba offers tours which allow you to appreciate the quality of the vineyard, discover the elaboration process, walk around the winery facilities, and lastly enjoy a wine tasting in their underground cellar. All of their tasting options also include tasting their Extra Virgin Olive Oil Corte V, a specialty of the area.
Bodega Norton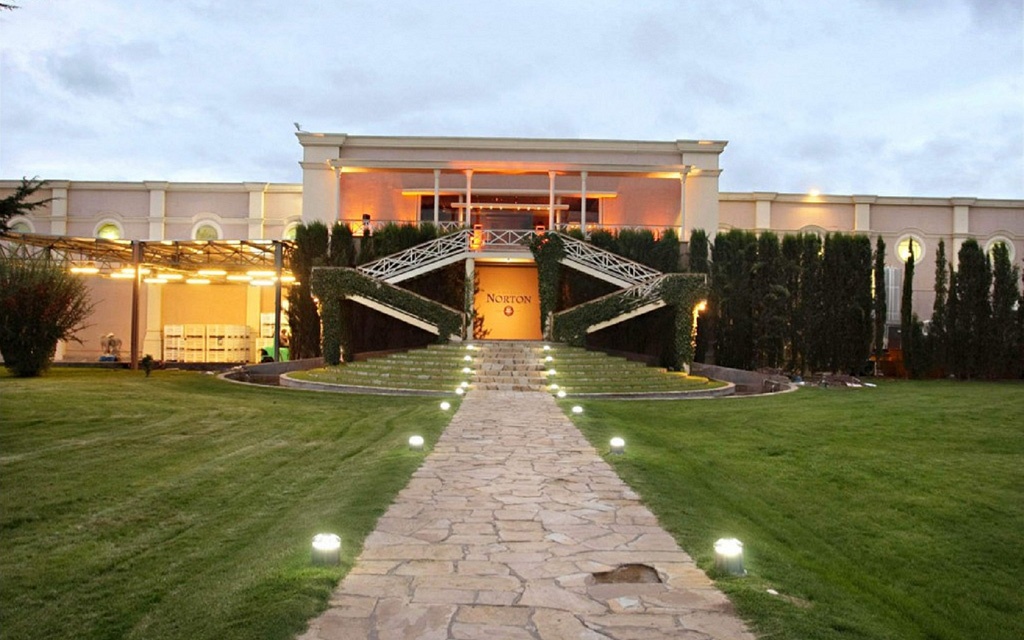 If you're looking for more than just a tasting, Bodega Norton has a lot to offer. When visiting this beautiful vineyard, you can enjoy lunch at their La Vid Restaurant, take a cookery class, take a walking tour through the vines, or savor a special gourmet picnic while looking out over the vines and the snow-capped Andes. Bodega Norton does still offer an exclusive tasting of the vineyard´s most iconic wines in the Selected Cellar, and you can even try your hand at making your own blend.
Clos de Chacras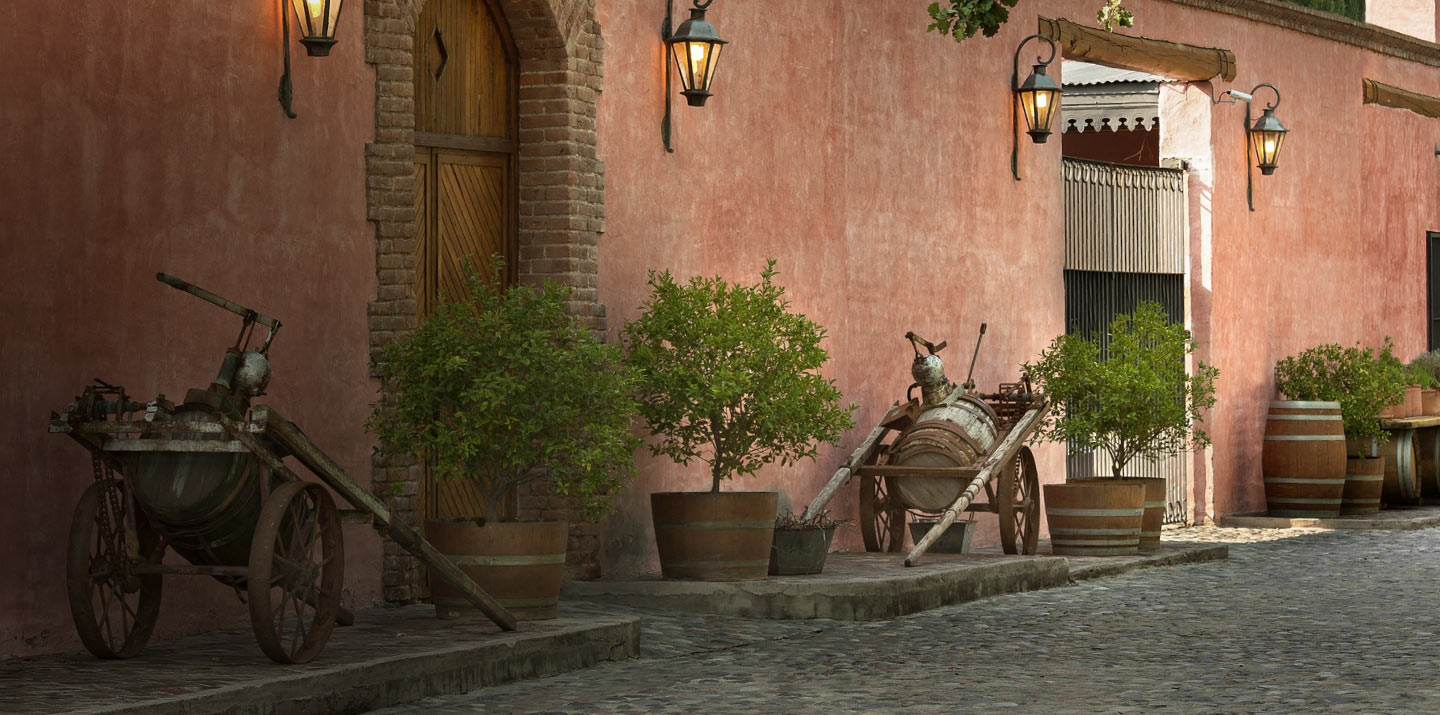 This boutique winery was founded by the Gargantini family in 1921. Clos de Chacras produces wine that is exported to North America, South America, Europe and Asia. Its internationally renowned wine tiers are Cavas de Crianza, Eredita, Ida C, Gran Estirpe, and Memorias de Ida. Their tour highlights the influences of the past and the family's history of winemaking.
If you're feeling inspired to explore the beautiful vineyards of Argentina, you can contact us by clicking the button below. One of our travel consultants will be in touch with you to discuss your Argentina travel plans, free of charge.
Continue reading about the best of South America's wines at our Chilean Wine Primer blog post.
You can also read more about travel to Argentina at our Travel Planning Pages.