With a world of travel-related information at our fingertips, from apps, to review sites, to downloadable E-books, it may seem like travel agents are a tool of the past. However, as travel becomes more complicated and the amount of information reaches a saturation point that can seem overwhelming, travel agents are still an excellent option for planning any trip or vacation. Below are some reasons to consider consulting with a travel agent.
You can rely on first-hand experience.
When you're researching destinations on your own, appearances can be deceiving. Many unknowing travelers fall victim to false advertisement and end up disappointed. Travel agents, however, have the unique upper hand of having already experienced many destinations for themselves. At Lost World Adventures, our travel agents are not only well-traveled generally, but have stayed at most of our accommodations in various countries throughout South and Central America. When they recommend a certain hiking trail, fresh seafood restaurant, or cruise, it's because they're reflecting on their own ventures in the region. They can personally attest to how comfortable an accommodation is, as well as other factors that are difficult to pick up from research alone, such as local culture, off-the-beaten-path recommendations, or whether a particular lodging is family-friendly.
Travel agents have superpowers.
Well, they at least have access to tools that the average person might not. In a pinch, travel agents may be able to find you a better seat on the airplane, a room upgrade at a hotel, tickets to local excursions, and so on.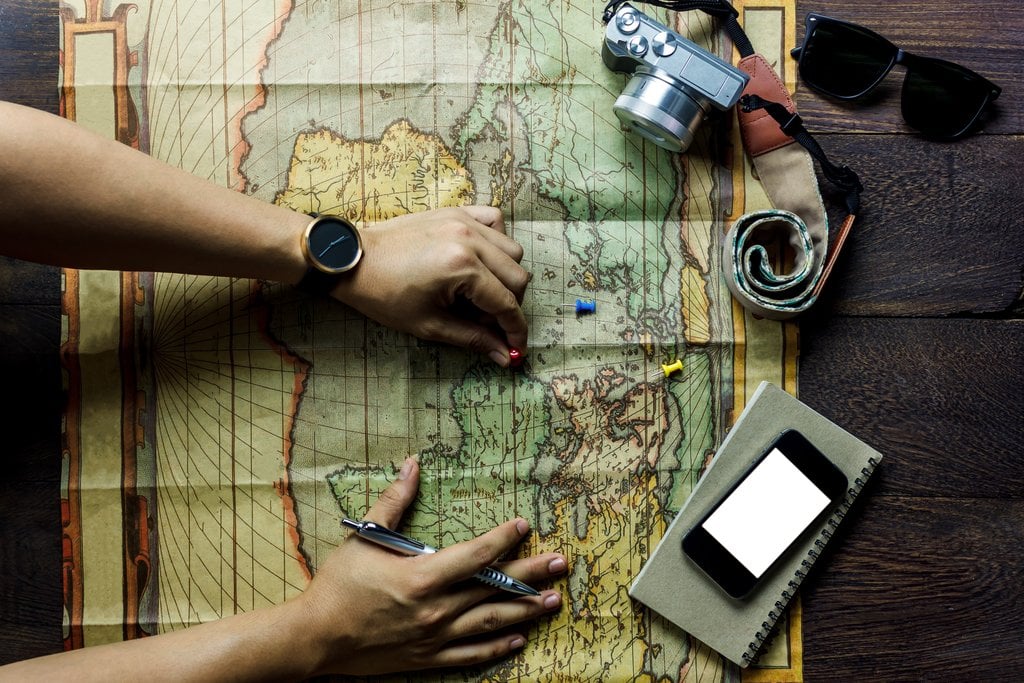 You'll save time.
Planning a trip is much more time-consuming than you might think, and your time is valuable. Why not let an expert take care of the tedious logistics and details?
It's cost-effective.
Because travel agents have long-standing relationships with the best guides, hotels, and organizations around the world, agents' pay actually comes mostly from commissions from hotels, not from you. When planning a trip by yourself, it's sometimes difficult to budget accordingly. Budgeting is just another thing that travel agents make simple.
You can build rapport with your travel agent.
When you call to discuss a trip, we ask questions to understand your particular travel style. Are you an adrenaline-seeking adventurer or more in search of a relaxing getaway? Do you travel with children, a spouse, a best friend, or solo? We'll remember this for next time, and may even recommend you trips based on what we already know you love. Plus, all of our trips are customized specifically to your interests.
You'll beat the crowds.
What the public understands as "the best time to travel" to a certain place may not actually be preferable. While the weather might be optimal in one season, it turns out your fellow travelers will be thinking the exact same thing, which can lead to crowded destinations. Travel agents can help you figure out the best times and places to travel, so you may even feel like you have a destination all to yourself.
They'll advocate for you.
If something goes wrong on your trip, travel agents are there to help you resolve it and aid in communication. Trying to navigate unexpected situations while abroad is especially difficult when dealing with them alone, so it's best to have a travel agent to rely on in case of any inconveniences or emergencies.
You'll have peace of mind.
Travel is much less stressful when you have a solid itinerary for what you're going to do and where you're going to stay, and that's exactly a travel agent's specialty. With your accommodations, transportation, and dining taken care of, you can focus on making incredible memories, seeing the sights of an exotic place, unwinding from your daily routine, trying new things, and all the other reasons you love to wander the world.
Travel agents are awesome, knowledgeable, experienced individuals who want you to have the best travel experience possible. If you're ready to start planning a trip, contact us today for a free consultation.