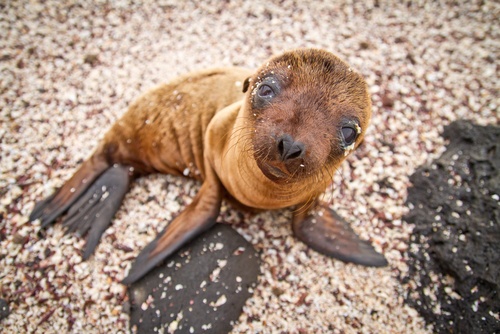 On Santa Cruz Island, Charles Darwin observed several different species of finches which led him to later propose in 1859 his theory of evolution by natural selection, now known as Darwinism. (This theory of evolution suggests that species that are best adapted to an environment are most likely to survive and reproduce). The Galapagos Islands are an ideal setting to test such a theory, since there is no other place on earth like it. It is a pristine paradise with the most diverse eco-system. "A little world within itself," said Darwin describing the Galapagos.
There are 21 islands in the Galapagos archipelago. Many can be visited, however most of us are either travelling on a budget or with limited time. So while it would be great to see them all, here are our Top 5 islands to visit and what you should expect to see.
Please note - all visitor itineraries in the Galapagos Islands are subject to control by the National Park authorities, meaning that no cruise can guarantee they will visit a specific island on their itinerary. For example, should they decide an area had been over-visited and needs recovery or perhaps there is some sensitive wildlife activity, the park authorities may decide to close a visitor site. So we do not suggest choosing a trip to Galapagos exclusively based on the islands it will visit.
And please, when you do visit the Galapagos Islands, please adhere to the Galapagos National Park Rules.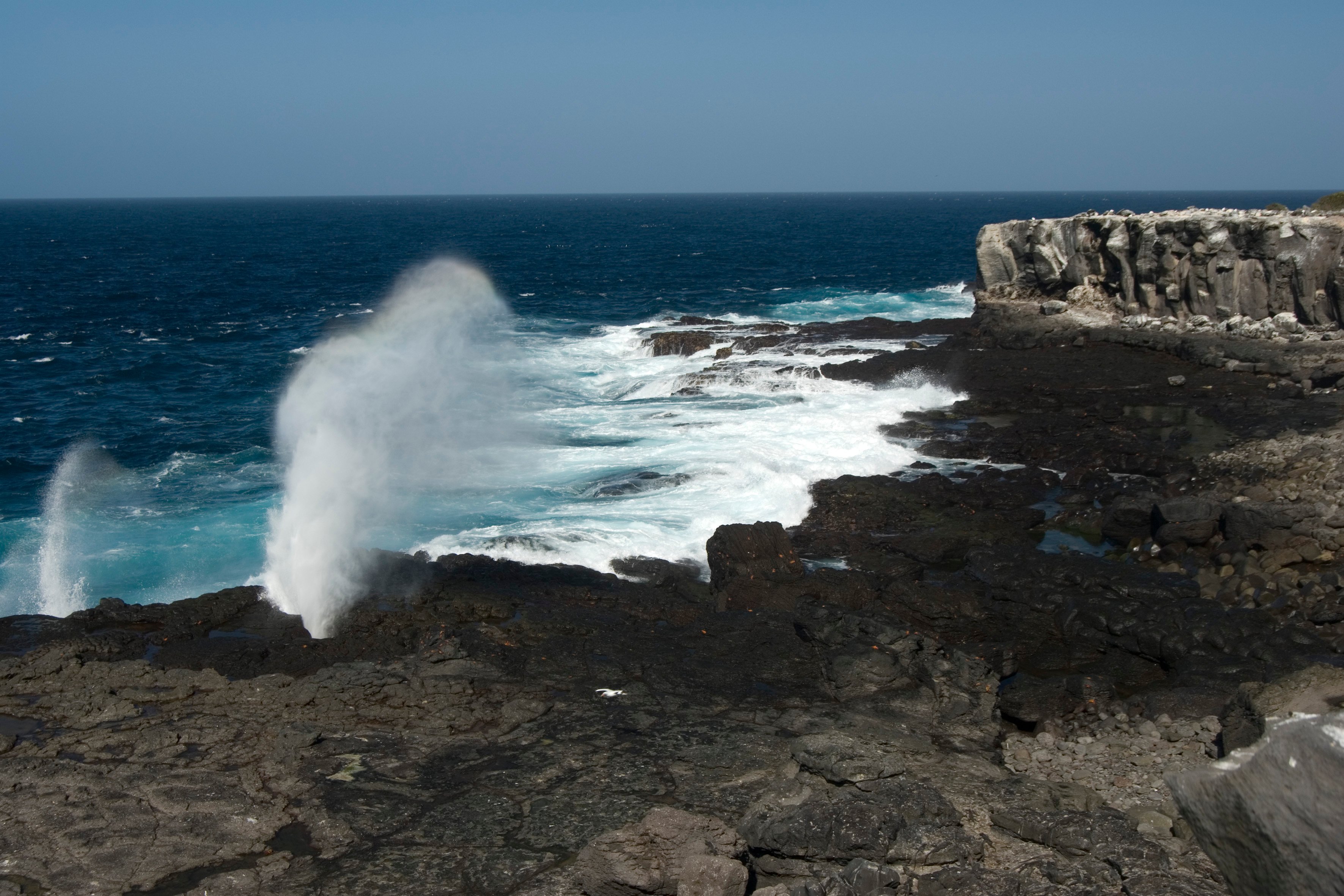 1. Espanola (or Hood) Island
Brightly colored red iguanas wandering around the rocks, sea lions wobbling their tiny tails and sunbathing on the beaches, birds warbling and flashing between the twigs…
Embarking onto the island, you feel nature's vibrant energy. It is a vast land stretching in front of your eyes, and it is hard to imagine that Espanola is already 4 million years old. More than being the oldest, Espanola is also one of the most isolated islands. In fact, as one of the oldest in Galapagos, this island is in fact slowly dying, returning to a rocky, barren island with almost no vegetation. Since no humans reside on this island, it can be a a haunting place.
Bahia Gardner has a lovely beach and Punta Suarez is a highlight for observing animals. As you hike the trails, sea lions may be lying on the path and getting in your way. If you notice colors slithering over the rocks, they are likely red-headed lava lizards.
One preservation site to visit is the Waved Albatross Colony. From March until January, waved albatrosses breed on the island (it is said that almost every waved albatross in the world mates on Espanola). There are also abundant blue-footed boobies, as well as Espanola mockingbirds and swallow-tailed gulls.
For most visitors the turn-around point of the trail is a cliff where you can overlook the ocean and watch waves crash through cracks in the rocks and create blowholes, shooting water almost 100 feet into the air!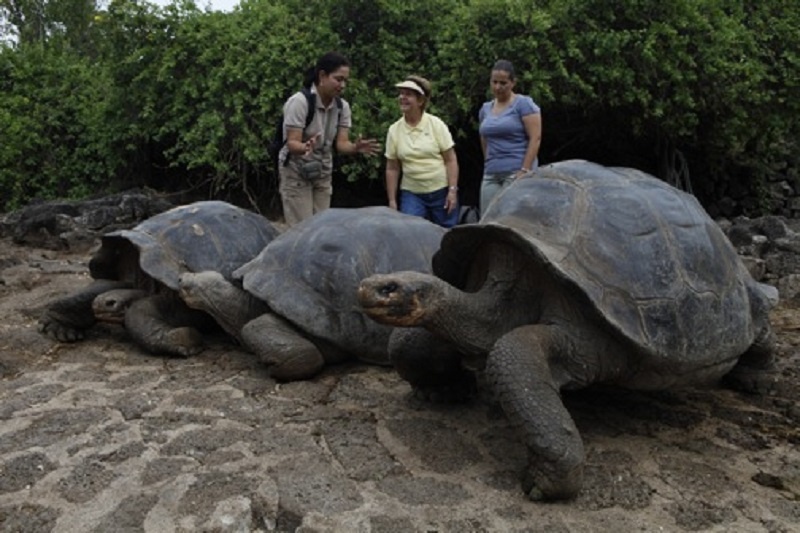 Hiking the trail while observing the wildlife is so rewarding. You will likely encounter Galapagos hawks, Española mockingbirds, three species of Darwin's finches, and Galapagos doves, just to name a few. Watch out for the giant tortoises. They are the offspring of the only 14 tortoises (2 males and 12 females) left on this island in 1968 as part of a tortoise repatriation project.
After the spectacular vista of the ocean, it is time to get on the beach and relax. Put Gardner Bay on your checklist: it has one of the most relaxing beaches on the Galapagos: the smooth white sand, the sweet Pacific air, and most importantly, the (mostly) friendly and (usually) gentle sea lions sunbathing with you on the beach. You might also encounter rascally Espanola mockingbirds, which land on your head and shoulder and beg for food.
2. Floreana (or Charles) Island
Espanola is a haven for wildlife lovers, while Floreana is flush with human history of the Galapagos. It is the first island colonized by the Ecuadorians and also the first island to have human residence. However, the lack of water was devastating for the human settlers. Even today, only about 100 people live on this island. Floreana is secluded from worldly bustle. Floreana is included on some cruise itineraries.
To have a better understanding of human history on Floreana, you cannot miss Puerto Velasco Ibarra. About two thirds of the 100 residents live in this outpost. It might be an eye-opening experience to you since the town has only one hotel and one telephone booth. Warning: there are no restaurants or pubs on this island. Away from the distractions, honking cars and flashing neon lights, this unadorned place allows you to savor the simplicity of life in Galapagos.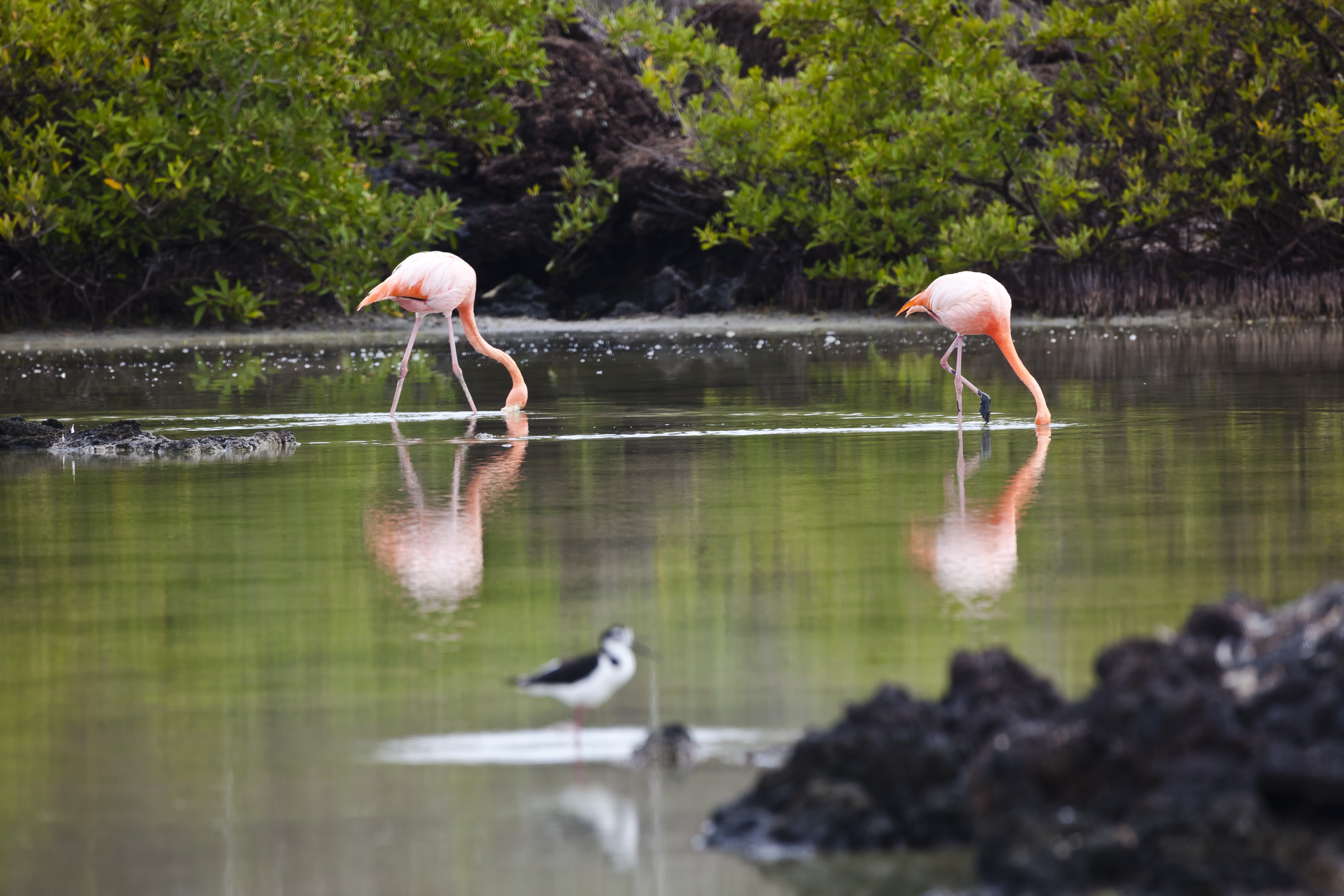 If the white sand beach amazes you at Garden Bay in Espanola, then Cormorant Point will blow your mind. Catching your first sight of Cormorant Bay, you might rub your eyes and question whether it is a grassland ahead of you. You will see a green sand beach, glowing with a velvety emerald light in the sun. Cormorant Point also attracts tourists to see its flamingos roaming the water's edge in their elegant poses.
In case you want to send a pink flamingo postcard about your Galapagos trip to your friends and family you are in luck. Have you ever wondered who invented the post office? In 1793, a group of whalers, home sick and missing their loved ones, placed a wooden barrel at Post Office Bay. Whenever seamen arrived on this island, they could put addressed letters inside this barrel. If a seaman was heading to the same destination, they carried the letter on their voyage and delivered it. The barrel was the first post office in the world. The barrel loaded with wishes, caring, and love.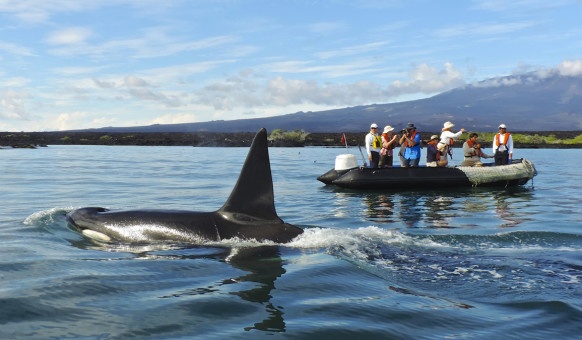 3. Santa Cruz (or Indefatigable) Island
Unlike Floreana, which is desolate and barely inhabited by humans, Santa Cruz has the largest human settlement in Galapagos Islands with approximately 12,000 residents. Santa Cruz is where many of the Galapagos hotels are located.
The largest town in Santa Cruz is Puerto Ayora, a port town filled with fishing boats, sea lions, iguanas and tourists. Take a walk around the fish markets and you will see lovely sea lions waiting patiently around the fishermen and begging to be fed. In comparison, the brown pelicans savagely fight for food and are habitual thieves.
Treat yourself to freshly-cooked seafood straight out of the ocean at one of the local eateries. Take a walk around the artsy city and hang out on a bench while a sea lion sleeps next to you. For travelers staying at one of the Galapagos hotels, Puerto Ayora makes a nice diversion from the hotel.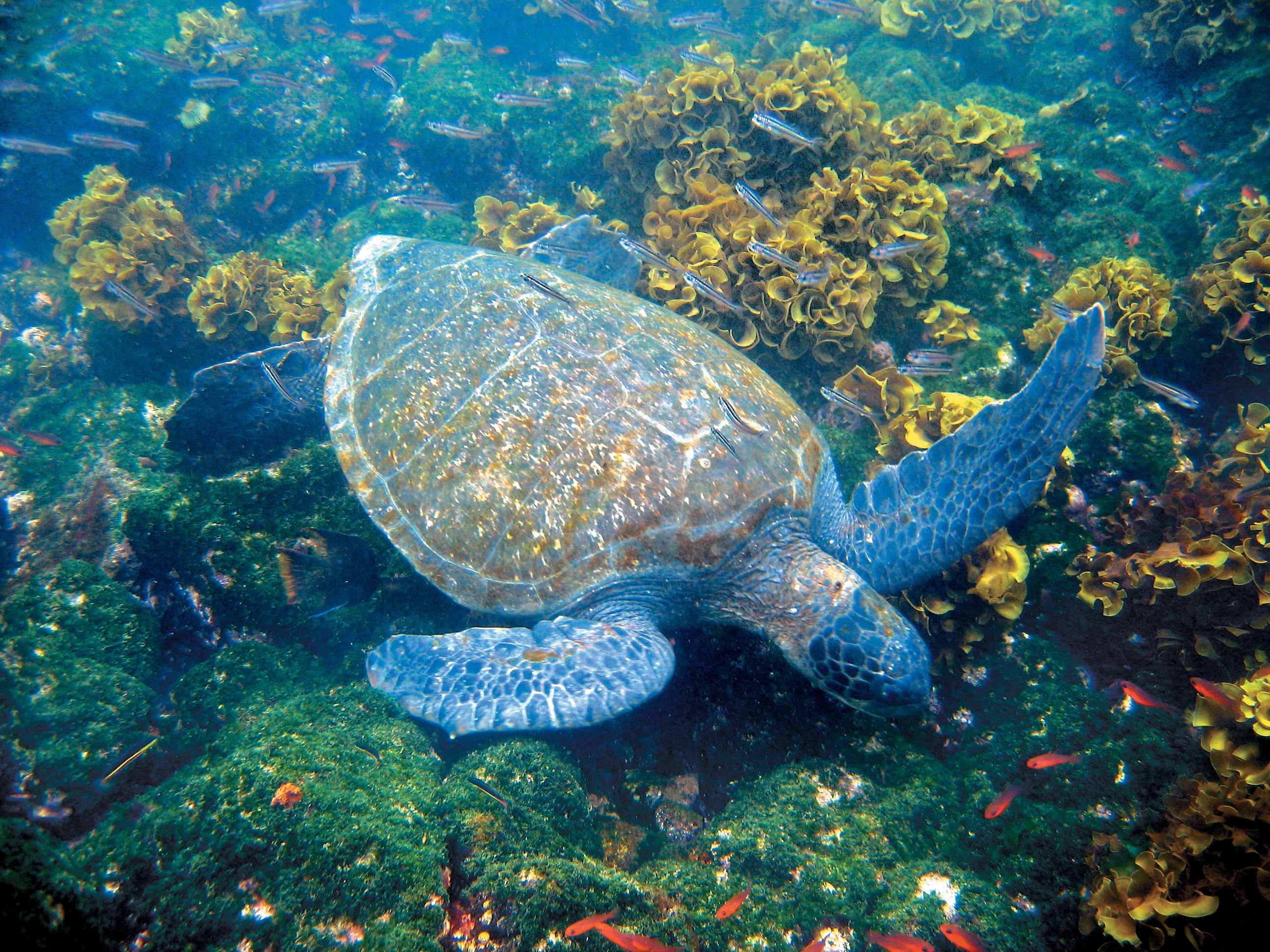 Santa Cruz also offers a wealth of outdoor activities. On Santa Cruz, six diving sites allow you to explore the underwater world: Guy Fawkes Rocks, Punta Carrión, Gordon Rocks, South Plaza, Camaño Islet, and Punta Estrada. Immersing yourself in the turquoise water and being surrounded by schools of fish, you will encounter eagle rays, hammerhead sharks, Galapagos sharks and manta rays just to name a few. Scuba diving trips can be arranged at most Santa Cruz hotels.
For natural landscape lovers, head to the sublime scenery of Las Grietas. Passing by lagoons and the residential zones, you can hike to the cliffs of the main crevice. Climbing down the crevice can be strenuous, but what you will see is worth the hard work: two distinct levels of water with the fresh water on the surface and salt water at the bottom. It is also a good option to visit Cerro Crocker, the highest point of the island, where you can feast your eyes on the great scenery of the southern ocean and the town of Puerto Ayora below.
Santa Cruz is also home to the Charles Darwin Foundation for the Galapagos Islands, founded in 1959, and the Charles Darwin Research Station. Here you can spot a variety of Galapagos wildlife, learn more about the ecology of the islands, and most notably, visit many species of Galapagos tortoise. The Research Center was the home of Lonesome George, a tortoise thought to be over 100 years old at the time of his death in 2012.
4. San Cristóbal (or Chatham) Island
San Cristóbal is the first island of the Galapagos that Charles Darwin visited in 1835. From here, he conducted his observation and research. San Cristóbal presents you both scenic nature and a vibrant town.
Flying from the mainland to San Cristóbal, the first place you want to visit is Puerto Baquerizo Moreno, the capital of Galapagos province. It has the second largest population of the Galapagos with approximately 5,400 residents. Roaming the cobblestone streets stacked with colorful architecture, you can enjoy a relaxing afternoon and savor the local delicacy - fresh seafood of course.
Looking to learn more? The San Cristobal Interpretation Center is an ideal destination. This museum offers in-depth information about the natural history, human history, and conservation plans of the islands, which is hard to find online or in books. The Interpretation Center takes you to the past and guides you to the future of Galapagos Islands.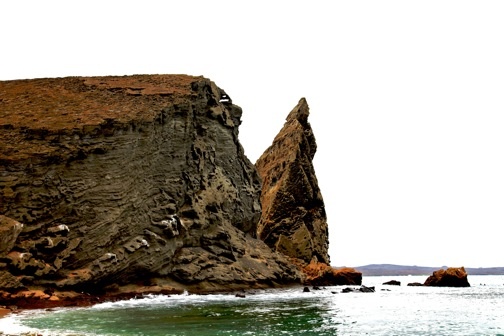 Nearby Kicker Rock is rated as one of the best places for scuba diving and snorkeling in the Galapagos. Tropical fish, sea lions, marine iguanas, turtles, and even sharks (oh my). You will be surrounded by so much wildlife that you won't even know what to look at!
Punta Pitt is also a highlight in San Cristóbal for wildlife lovers. Once you disembark onto the small beach, you will encounter numerous sea lions, barking and writhing their bodies. Here you will find a colony of bachelor sea lions, often exhausted from fighting or mating, but yet still can be aggressive, so keep your distance. Climbing up a steep cliff, you will have a panoramic view of the breeding ground for three different species of boobies (blue-footed, red footed and masked "Nazca" boobies). Trekking along the trail, you can also see some plantations, struggling to thrive in a volcano wasteland.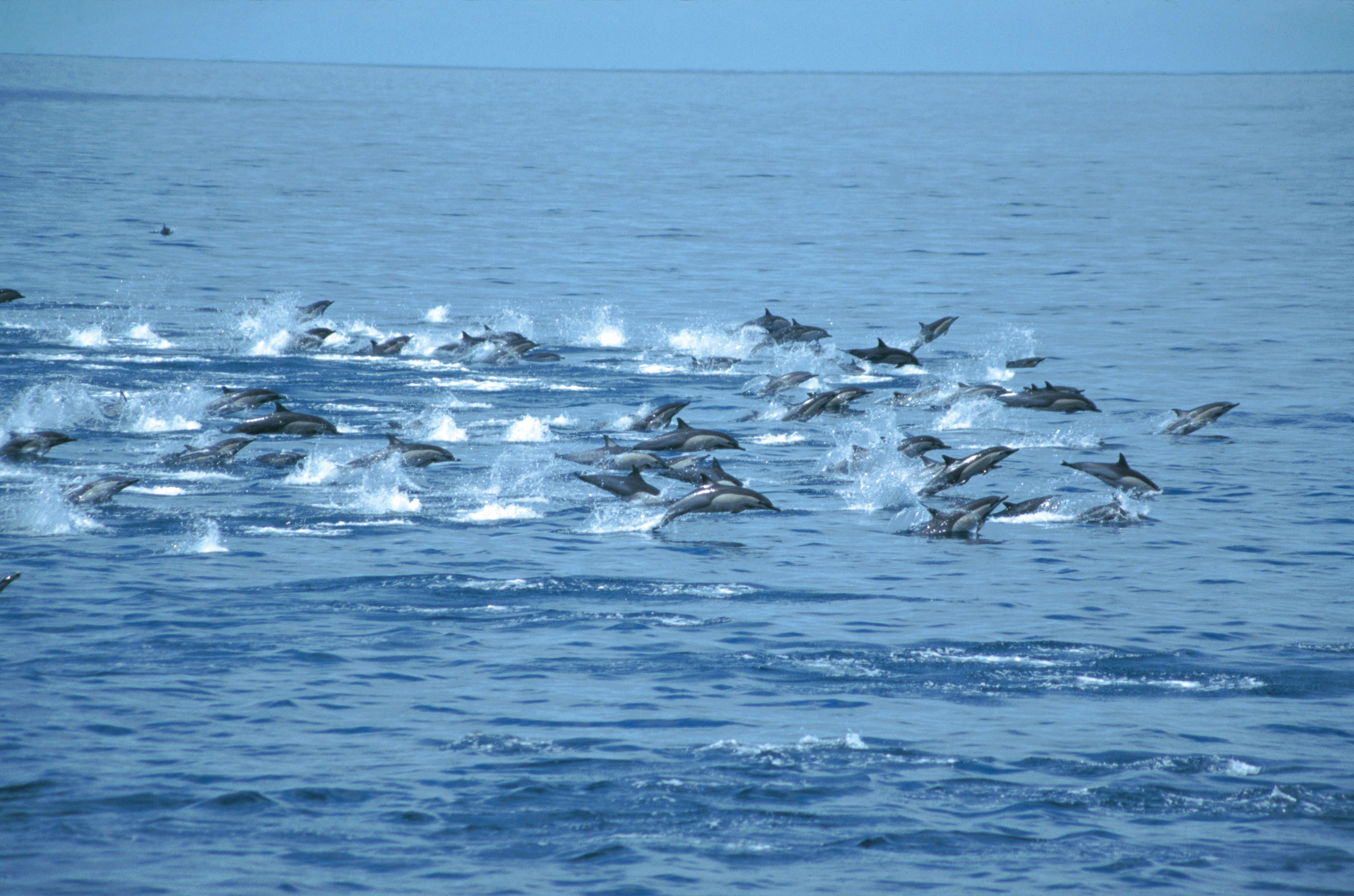 5. Isabela (or Albermarle) Island
You cannot miss the huge horse-shaped island on the Galapagos maps - Isabela. It is one of the younger islands and has unique geographical features. Isabela presents the best place to see whales, dolphins, and observe fish in the nutrient-rich currents. Plus, you can see more species of wild tortoises than on all the other islands combined!
Puerto Villamil is the most beautiful town in the Galapagos. Wandering about Puerto Villamil, you can feel the smooth sand between your toes, hear the rustle of palm trees along the beaches and embrace this beautiful and serene moment. Visiting the brackish-water lagoons, you will find yourself among various birds: pink flamingos, common stilts, whimbrels, white-cheeked pintails, and gallinules. Hotels and restaurants are also found here.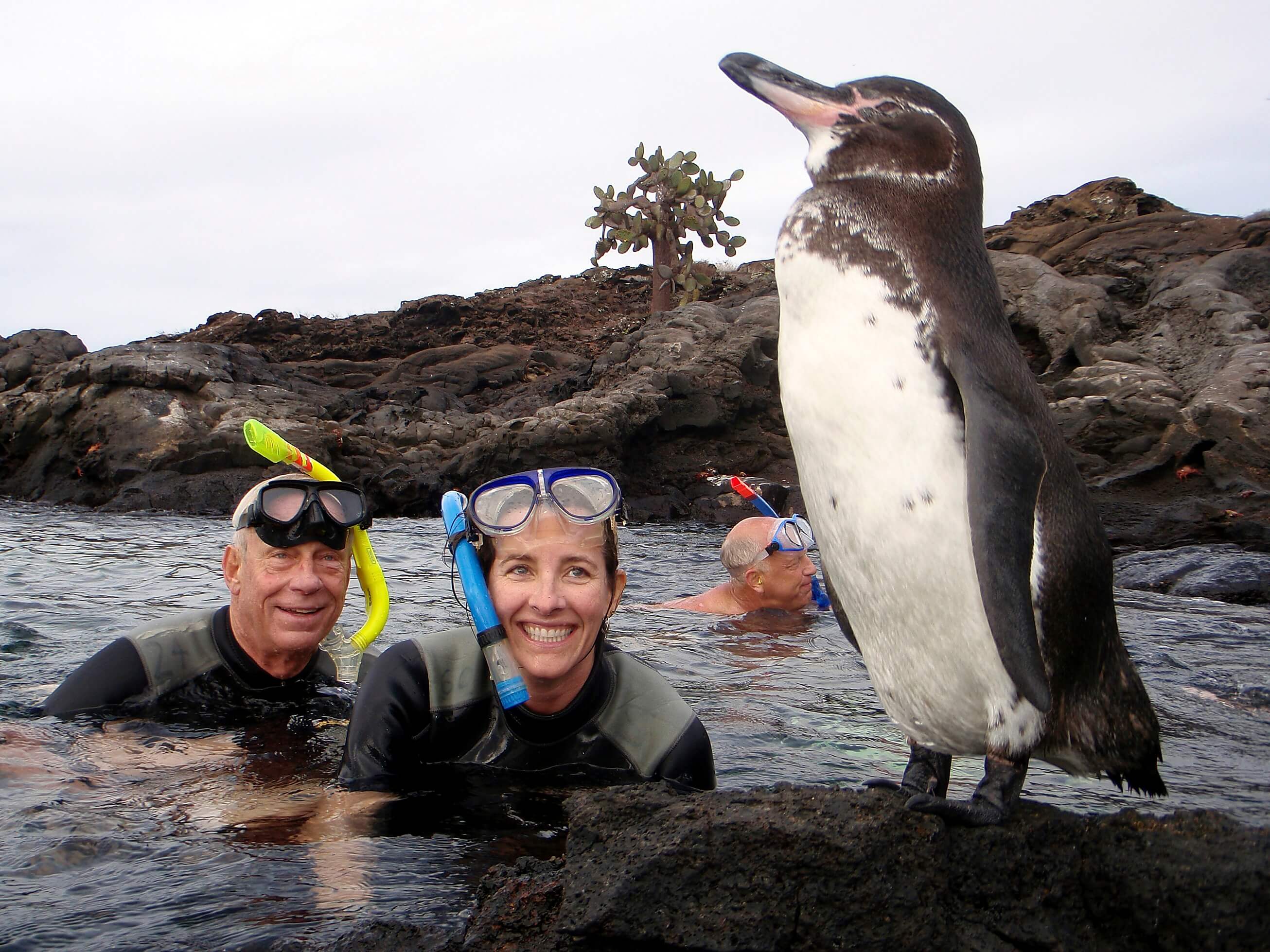 .
Los Tuneles and Las Tintoreras are two great places for snorkeling and diving, especially Las Tintoreras where you can see penguins. The Galapagos penguins are the only penguins living north of the equator. The cold waters of the Humboldt current come up the Pacific coast of South America all the way from Antarctica, and result in a cold enough environment for these penguins to thrive (and this is why most divers and snorkelers will wear wet suits here).
If you love hiking, Sierra Negra is an ideal destination. It has the second largest caldera in the world. You can enter the Volcán Chico, an easier-to-reach visitor site, on the northeast corner of the volcano. You will have a fantastic view of the volcanoes as you hike on a recent lava flow - the volcano erupted on 27 June, 2018.
Learn more about travel to Ecuador at our Ecuador Planning Center.
Can't wait for your Galapagos trip? Contact us for a free consultation now!