Whether you're an aspiring National Geographic photographer or simply a hobbyist, a stay at the SouthWild Pantanal Lodge in Brazil should absolutely be part of your travel plans. This comfortable lodge offers safaris and excursions that will bring you closer to the exotic wildlife of Brazil than you ever imagined.
Do you love jaguars? You're in luck. The SouthWild Pantanal Lodge is an especially great place to see and photograph these magnificent animals. The SouthWild Reserve, covering 3,025 hectares, is the largest privately-owned Jaguar conservation area on the Three Brothers River, the most Jaguar-rich watershed in the world. SouthWild is the first wildlife company to be owned and operated by a world-class field biologist, Dr. Charles Munn. Dr. Munn's mission was recently discussed on WYNC Studios with Alec Baldwin.
On these properties, resident SouthWild Jaguar Naturalists give exclusive scientific lectures and maintain SouthWild's unique, thirteen-year-old Jaguar ID guide. This extensive report documents the spot patterns of 143 wild Jaguars, of which visitors see an average of two to three cats per day and a total of approximately 46 different cats in each May-though-December "jaguar season."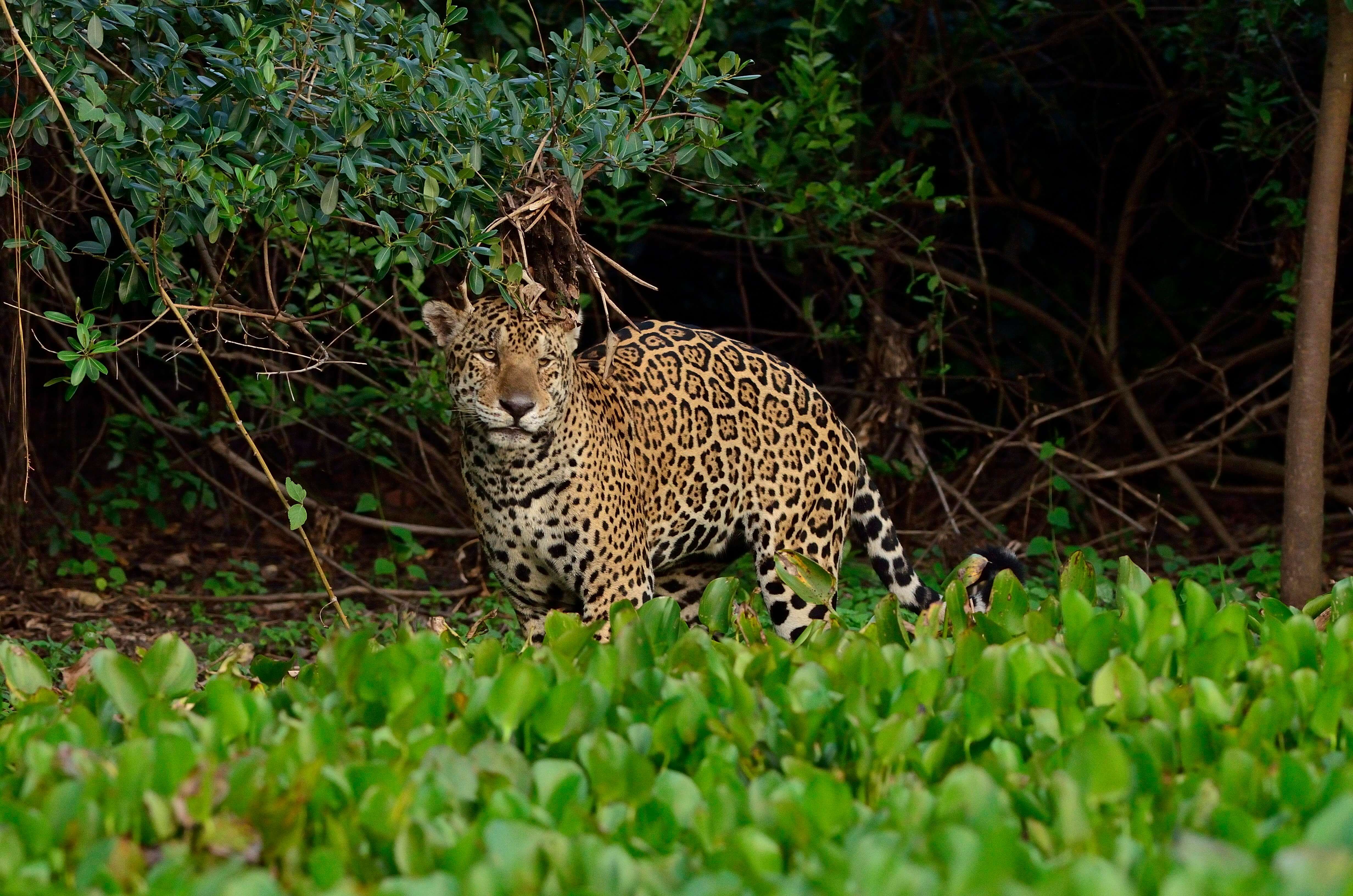 Jaguars aren't the only attraction to this area -- the Pantanal Lodge itself has two wildlife observation towers, where you will have great chances of seeing caimans, capybaras, tapirs, giant otters, ocelots, and foxes, as well as over a hundred bird species.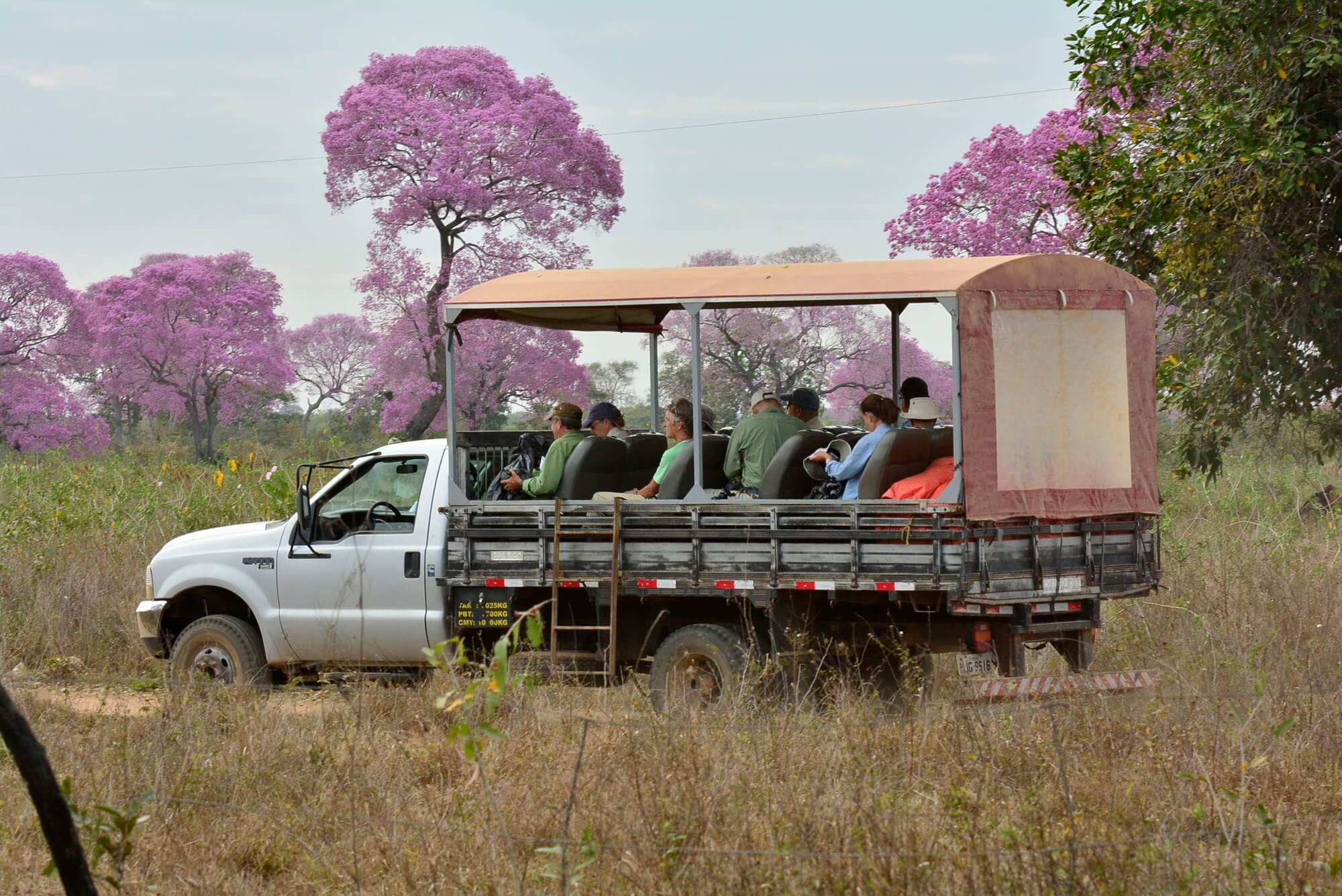 Both the SouthWild Reserve and SouthWild Lodge have a variety of wildlife excursions available, including:
private jaguar viewings on the Piquiri River
private jaguar viewings far up the Three Brothers River
Mobile "Jaguar Cages", similar to shark cages, for up-close and private viewing.
Permanent Photo Blinds for photographing mammals at the richest waterholes of the region
A new, very stable "photo boat" equipped with seven custom-engineered, rotating seats with Wimberley-head mounting posts, an unparalleled photo platform for guests with "big glass" (lenses of 500, 600, and 800 mm)
We have an itinerary that combines these two amazing locations. On the SouthWild Pantanal Extreme Jaguar Safari, you will spend a week spotting and photographing the incredible wildlife of the Brazilian Amazon. This trip is available seasonally from June through November 15th.
Interested in booking a life-changing wildlife trip? Contact us today for a free consultation.