Buenos Aires is famous as a culinary destination. From high-end restaurants to exquisite street stands, you will be amazed at the wide range of food options and diverse ambiances. Here is a list of our favorite restaurants to dine in Buenos Aries.
Michelin-Style Experience: Chila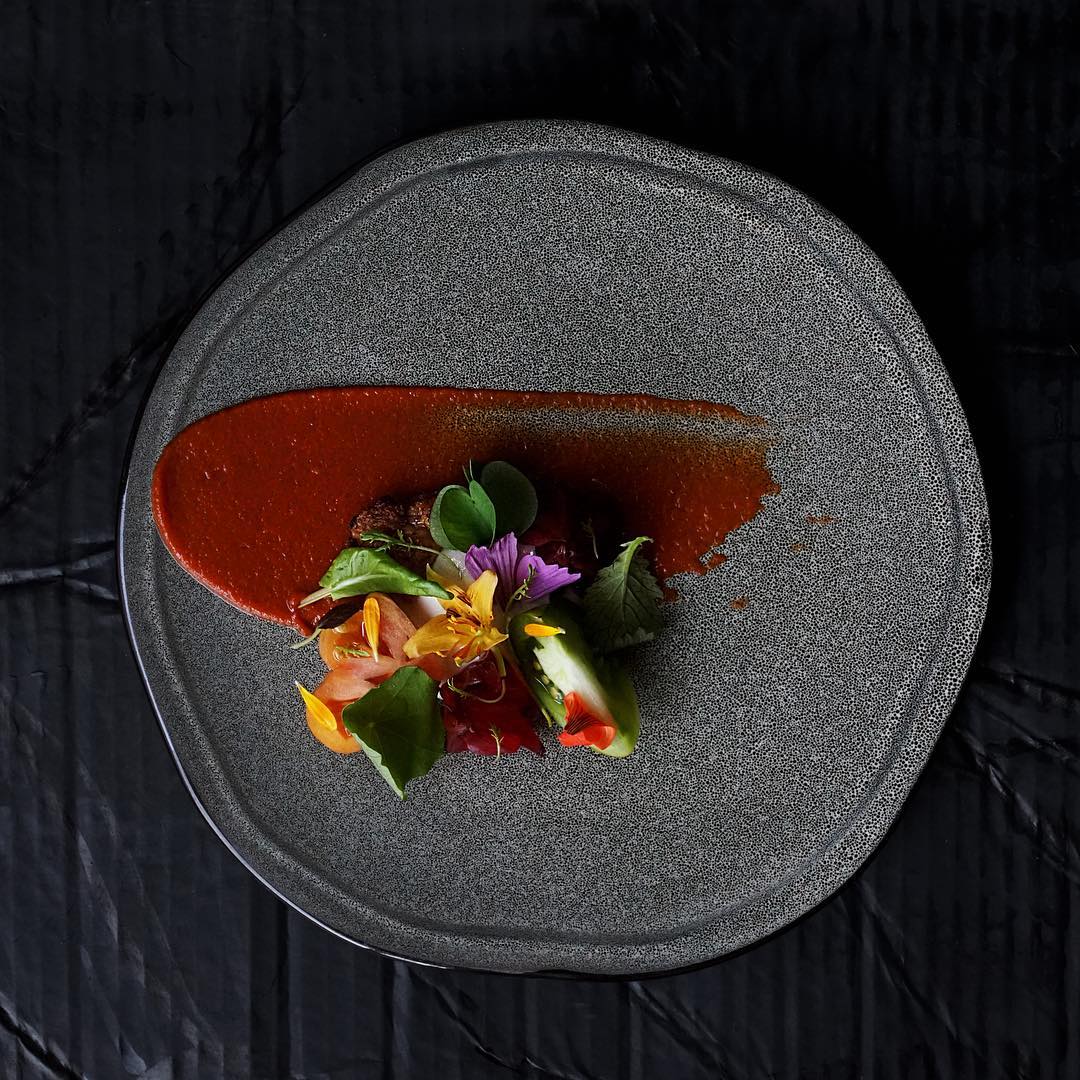 Chila is ranked as one of Latin America's Top 50 Restaurants and was recently named as one of the only Relais & Châteaux restaurants in Buenos Aires. Chef Pedro Bargero has traveled around the world for inspirations and presents diners with an adventure of Argentine ingredients. Perched on the river bank, you can savor the exquisite cuisines while overlooking the river. The space looks sleek with low lighting and modern decor. The presentations are wild and beautiful. With intimacy and serenity, Chila offers a Michelin-style experience. You will start with diverse and innovative tasting courses. After each course is served, your sommelier will come to the table to pour the wine and explain the pairing. For your final beef dish, you can even pick your own knife! The meals are pricey, but the extraordinary experience is definitely worth the price.
An Absolute Must: Don Julio

What firstly comes across your mind when you think of Argentine food? Steak! You can't really say you've ever been to Argentina without having some steak (if you're a vegetarian, that's another story.) Countless steakhouses dot Buenos Aries. Walking around the streets, you can't stop feeling hungry with the smells of grilled beef in the air. Don Julio, famous for the finest grass-fed beef in town, is always packed both with locals and tourists. Diners' chatter, sizzling from the parrilla, signed wine bottles covering the walls, this joint gives you the most genuine of Argentine experiences. Reservations are recommended, since Don Julio often has a full house. Service is impeccable. While you are waiting for your table, you will be served with a glass of champagne. The freshly baked bread, the perfectly grilled streak, and the atmosphere of Don Julio will guarantee you a wonderful dining experience
Local Taste: Chori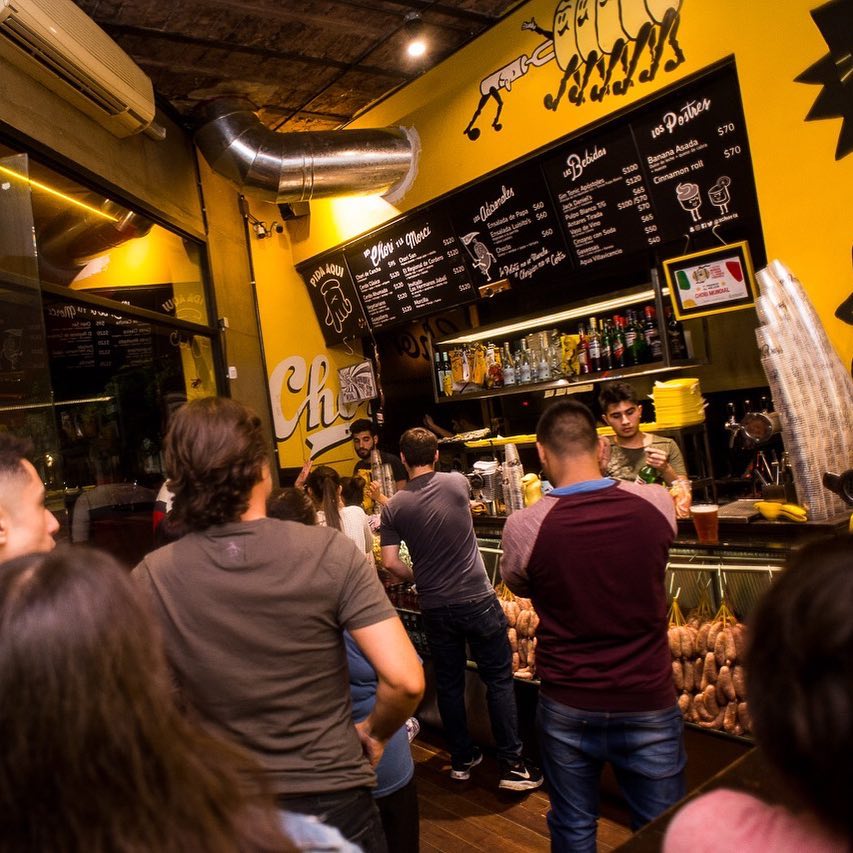 Visiting Palermo, you cannot miss Chori. It is "the" place for choripans, a traditional sandwich in Argentina. You will see people waiting in lines for a takeout or even eating on the sidewalks if they can't grab a seat. Its stunning bright yellow walls catch everyone's eyes. You will be amazed at the whimsical pop art covering the interior walls and bunches of sausages hanging behind the glass. Chori adds a twist of creativity to their classical sandwich: it constantly changes its menu and comes up with new items. Taking a bite of the juicy sausage with Chori's secret sauce, you instantly feel the charm of Argentina bursting on your tongue. English translation is provided on the menu, while the staff are fluent in English as well.
A lazy afternoon: Croque Madame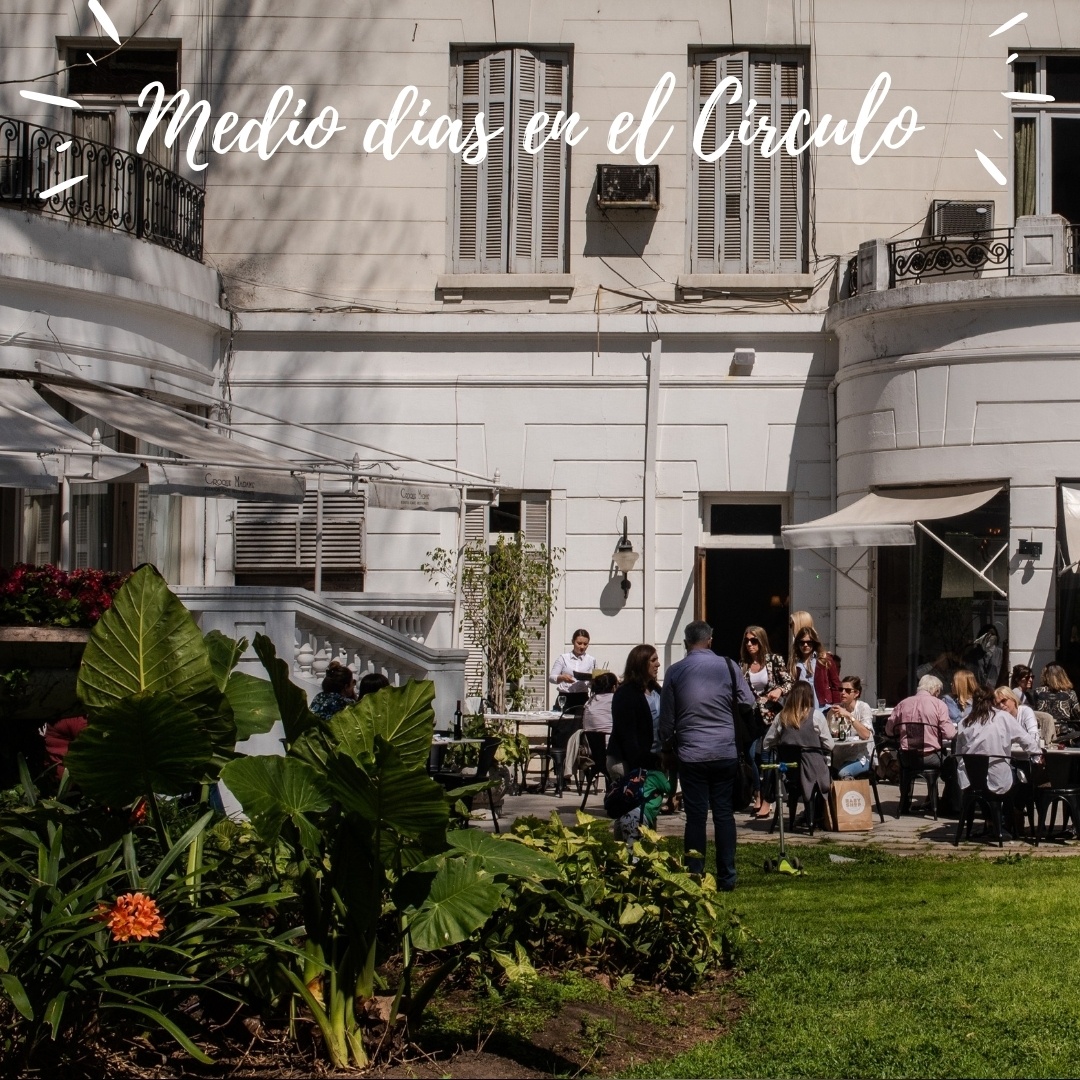 Sitting near the museum of decorative art, Croque Madame is a lovely hidden gem. This café is a slice of France, glowing with its mesmerizing charm. Having a nice cup of tea and some savory pastries at the outdoor terrace, you can breathe the balmy air and lose your mind in the beauty of the town. Croque Madame is also an ideal place for exquisite gourmet meals. When you exit, you step back into bustling Buenos Aires. This quaint spot and beautiful surroundings add a dreamy filter to your Argentine trip.
Click here for a list of our recommended restaurants in Argentina.