A sleek and exclusive lodge from the award-winning hotel and travel company explora is set to open this fall.
The lodge will be located in the village of El Chaltén at the foothills of the Fitz Roy Mountains, inside the Los Glaciares National Park.
Guests will be able to enjoy the forests, rivers, and mountains surrounding the quiet lodge. The lodge is also located within the Los Huemules Natural Reserve, which is a private area dedicated to the preservation of over 5,500 hectares of native flora and fauna. Excursions around the hotel are suitable for a range of people, from beginners to experts, and include hiking, overland climbing, and glacier walking on the Gorra Blanca, Marconi, and Perito Moreno glaciers.
The lodge's natural ampitheatre of rocks, mountains and ice provides not only a stunningly silent atmosphere, but a plethora of territories to explore. The Marconi glacier provides an access route to the Southern Patagonian Ice field, the world's third largest freshwater reserve after Antarctica and Greenland. Wildlife that can be spotted in this area include condors and huemules (South Andean deer), torrent ducks, the Magellanic woodpecker, Andean foxes, and even pumas.
The rooms and suites of the lodge have been built in a natural, minimalist wood style and include standard rooms of 36 square meters, as well as suites of 60 square meters. explora notes that these rooms were made particularly with "the classical design of the ancient Patagonia estancias" in mind.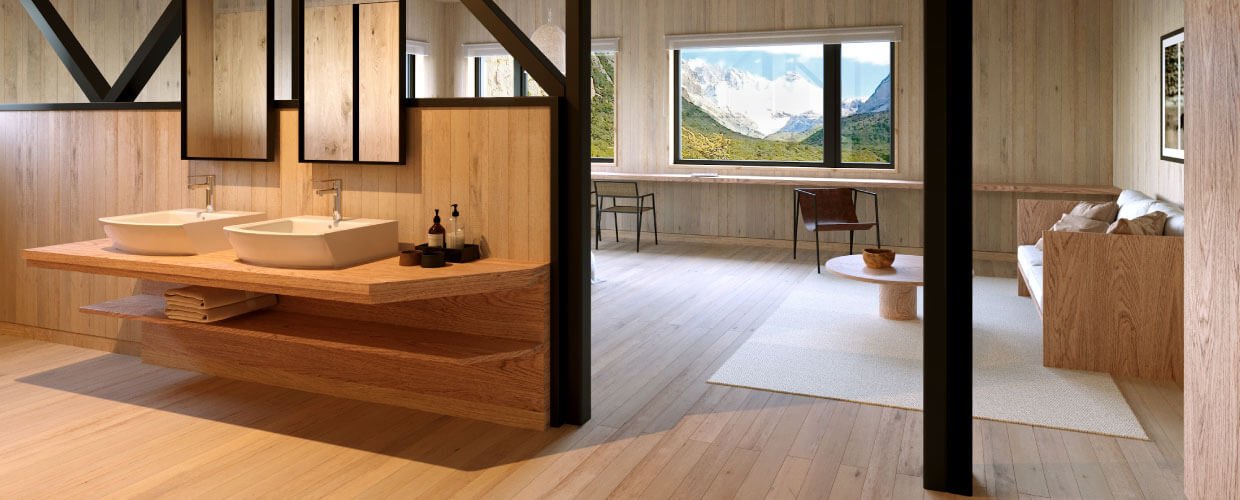 explora operates luxury hotels across South America, including another in Patagonia, at Torres del Paine; as well as in Machu Picchu, the Atacama Desert, and Easter Island.
The company's ideology surrounding their travel practices is "based on in-depth exploration of the surroundings, the luxury of the essential, and a sustainable development."
explora plans to begin operations at this location in October 2020. Patagonia has been an increasingly popular tourist destination in recent years; especially Torres Del Paine. Hopefully, this new lodge will introduce people to the equally stunning beauty of El Chaltén.
---
Interested in booking a trip to Patagonia (or elsewhere) this year? Don't hesitate to contact us today.