If you love seeing unique species of marine life, then you will need to visit Costa Rica at the right time of the year - particularly the Pacific Ocean and the Caribbean coastlines - and witness the spectacular sight of sea turtles nesting and hatching. This natural Shangri-la is a sea turtle paradise so you the chances of seeing turtle eggs or hatchlings are very good but only during special times of the year.
Sea turtles prefer to keep their distance from humans, spending most of their lives at sea. You will need to snorkel or Scuba dive if you want to spot them in their natural setting. But at certain places and at certain times (at night), female turtles pull themselves ashore to lay eggs. These majestic creatures aren't comfortable around any form of intrusion so there are mandatory procedures that must be followed if you want to watch them dig holes and bury the eggs.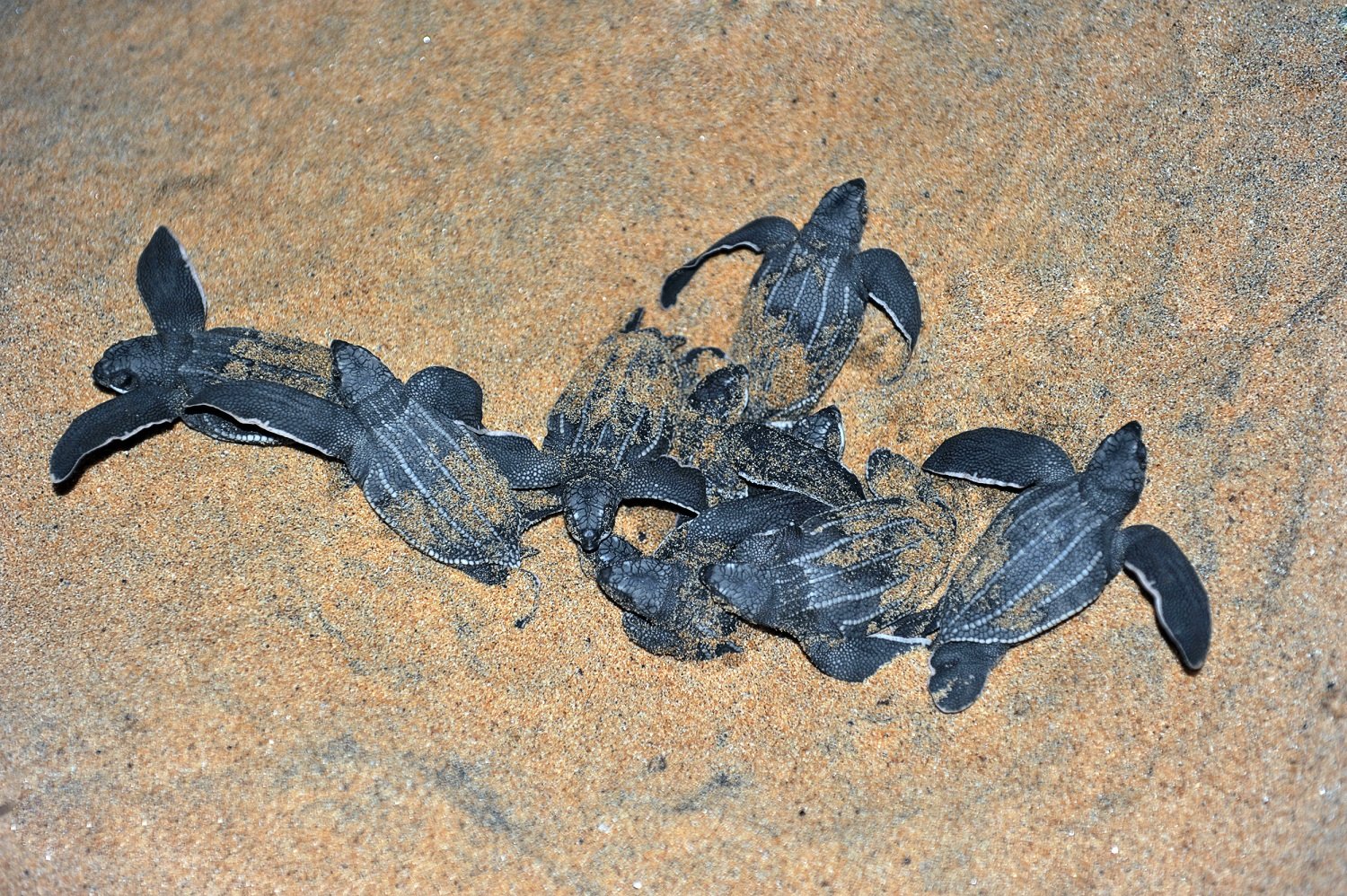 Case Study: Facts about Costa Rica and Sea Turtles
Costa Rica is home to all the five major species of sea turtles: olive ridleys, loggerheads, green turtles, leatherbacks, and hawksbill turtles. Each species has its unique habitat and breeding patterns. The actual population of each species is not clear, but it is estimated that at least 10,000 female turtles come to the Costa Rican beaches every year.
According to wildlife conservationists, most sea turtle species in Costa Rica are either endangered or critically endangered. And although these sea giants lay hundreds of thousands of eggs every year, global warming is threatening to kill at least 6 out of every 10 hatchlings between the time the eggs are laid and the time the hatchlings are old enough to crawl back into the sea. This is a concern to wildlife lovers and even more heartbreaking to the conservationists.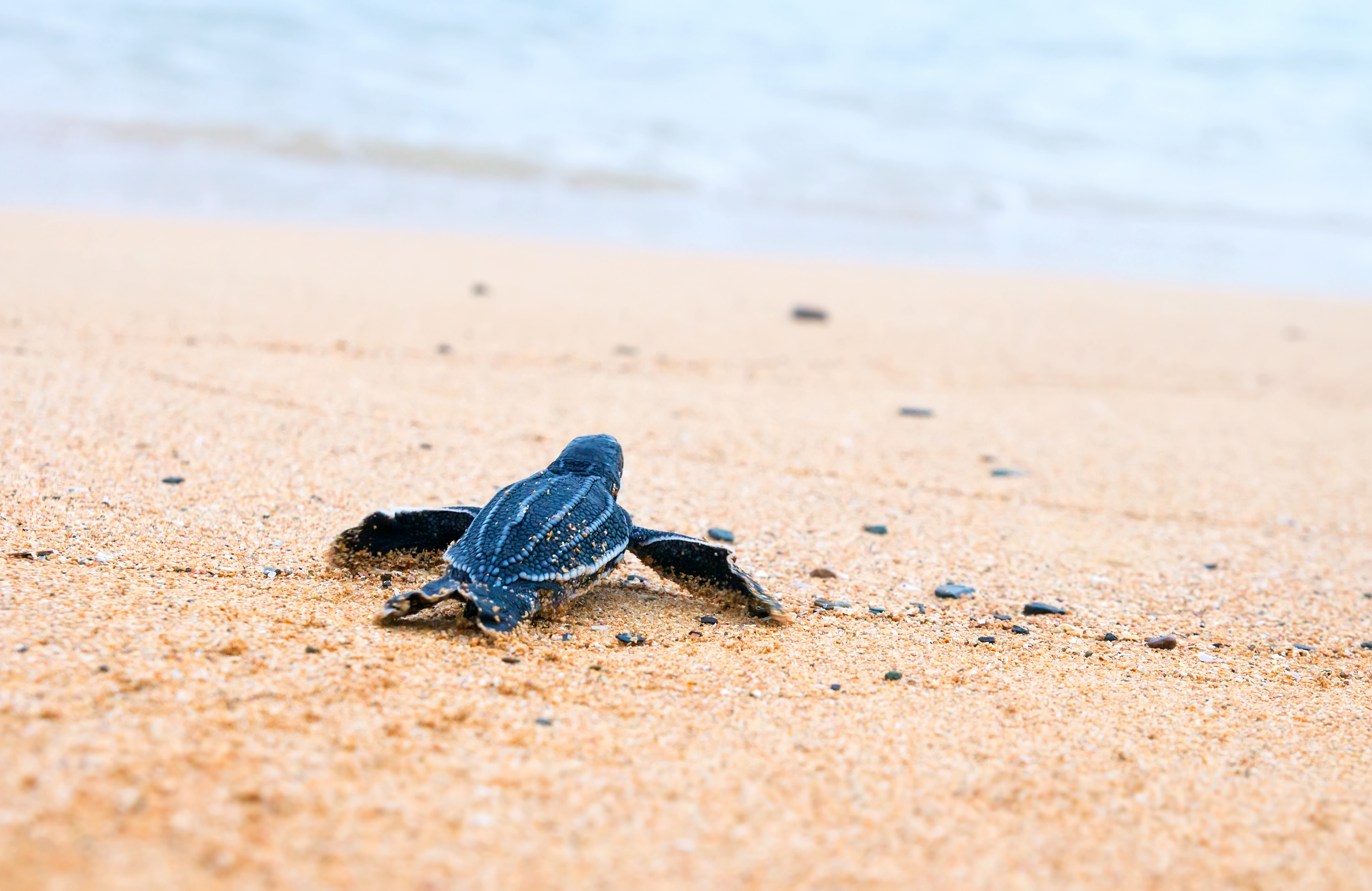 The 5 Sea Turtle species and where to observe them In Costa Rica
1. Hawksbill Sea Turtle
This critically endangered sea giant weighs up to 150 pounds and can grow up to a meter long. You are more likely to sight one of these in Tortuguero National Park, along the Caribbean coast of Costa Rica. A female hawksbill sea turtle nests for up to four times a season, but can go for up to three years without nesting. If you are lucky to witness this rare nesting occasion, that will surely be a golden moment that you will cherish for the rest of your life.
2. Loggerhead Sea Turtle
The average adult Loggerhead Sea Turtle weighs around 250 pounds and is about one meter in length. Their big heads, in particular, make them extremely unique from other sea turtles. You will also spot these huge creatures in Tortuguero, even though they are very vulnerable in this region.
3. Green Sea Turtle
These turtles largely reside in Tortuguero National Park. An adult Green Sea Turtle weighs in excess of 350 pounds and can be more than a meter long. Although they are critically endangered, these turtles can live for up to 80 years or more depending on its habitation. What makes these adorable creatures even more appealing, however, is the fact that they have the sharpest memory among the entire sea life. They will remember the exact spot they were hatched. Females return to lay eggs on the same beach where their mothers laid the eggs from which they were hatched.
4. Olive Ridley Sea Turtle
If you are traveling the Pacific Coast of Costa Rica in Guanacaste Province, be sure to pass by Playa Ostional and Playa Nancite and witness the nesting of different subspecies of the Olive Ridley Sea Turtle. Olive ridley turtles are best known for what is termed arribadas, synchronized nesting in large numbers. Most of these subspecies weigh less than 120 pounds and measure about two feet at maturity. Almost a million Olive Ridley sea turtles are hatched annually but, surprisingly, they are still endangered due to global warming and other human-related threats.
5. Leatherback Sea Turtle
This is the largest sea turtle in the world, measuring almost two meters in length and more than 1500 pounds at maturity. It is called leatherback because of the leather-like cover that seemingly is made of a hardened oily skin flesh. In Costa Rica, you will be able to sight this species anywhere along both the Pacific and Caribbean beaches. Tamarindo's Las Baulas National Marine Park and Ostional Wildlife Reserve on the Nicoya Peninsula host most of the Leatherback Sea Turtles.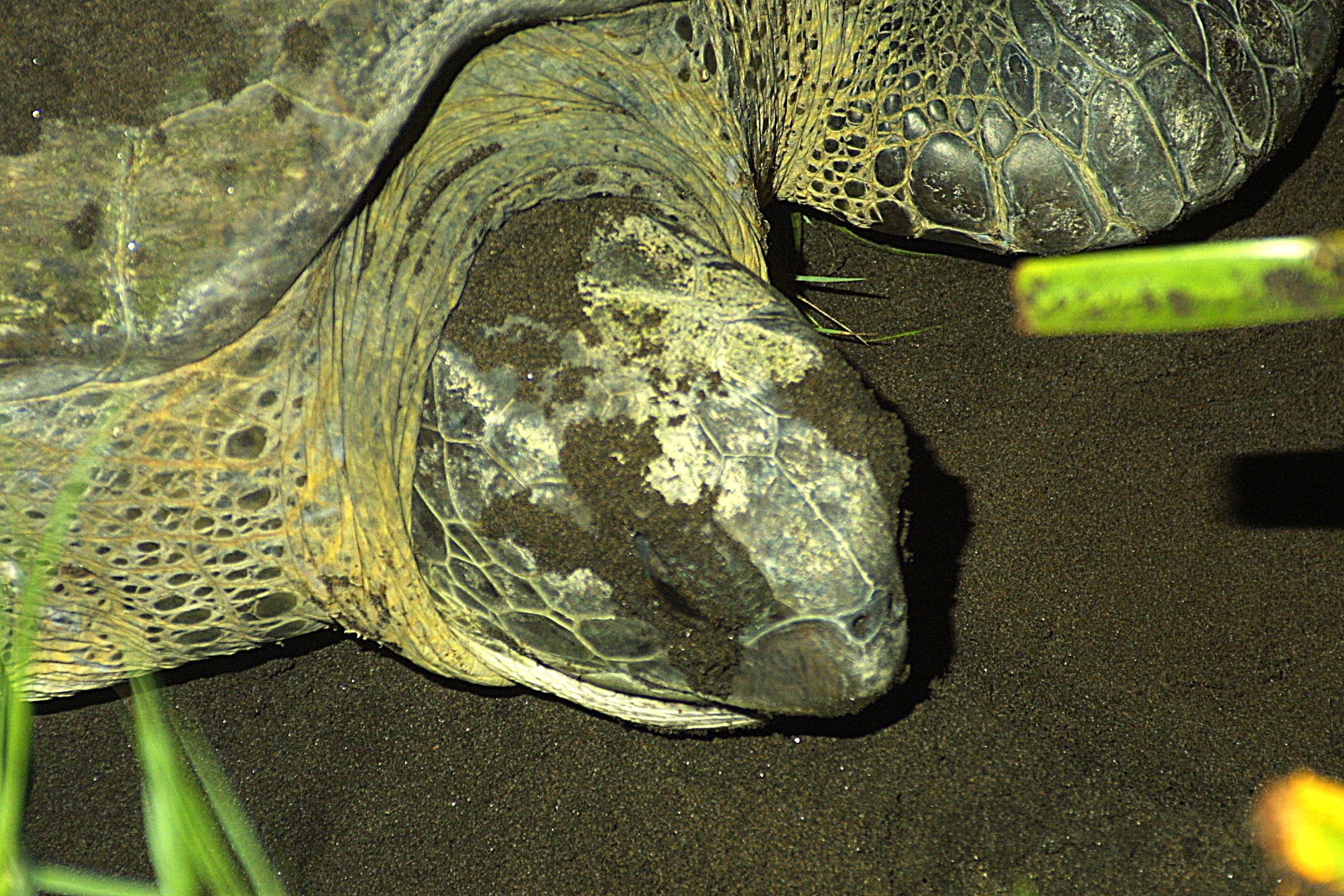 When is the best time to spot turtles?
The short answer is anytime. The long answer will depend which turtle species you wish to see and where in Costa Rica you will be. The green season months, May through November, are when most sea turtle species are spotted. If you will be in the Nosara or Samara areas in Guanacaste Province on the northern Pacific coast, June through November is your best bet to spot Olive Ridley turtles. If you are visiting Dominical, on the central Pacific coast, you will be able to sight all the five turtle species in Ballena National Marine Park between May and November. This is not to mean that you will not see any turtles during other times, but you stand a better chance during the specified times.
Green turtles: July – mid-October (peak months in August and September)
Leatherback sea turtles: February – June (peak months in March and April)
Southern Caribbean Coast (Gandoca-Manzanillo Wildlife Refuge)
Green, Hawksbill, Loggerhead, and Leatherback: March – July
Las Baulas National Marine Park (Grande Beach)
Leatherback sea turtles: October – mid-February
Santa Rosa National Park (Naranjo and Nancite beaches)
Olive Ridley turtles: September – October (fewer numbers January – June)
Nicoya Peninsula (Ostional Wildlife Refuge)
Olive Ridley turtles: September – October (fewer numbers January – June)
Central Pacific coast (Hermosa Beach)
Olive Ridley turtles: July – December
Leatherback Sea Turtles: March – September
Hawksbill Sea Turtles: July – October
Green Sea Turtles: July – October
Olive Ridley Sea Turtles: June – December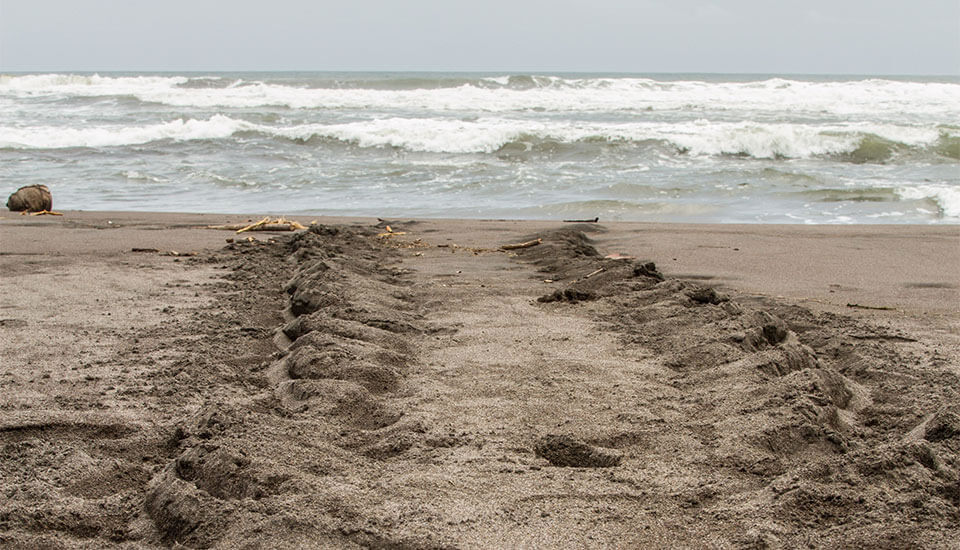 Ready to observe sea turtles in Costa Rica? Contact a Lost World Adventures consultant today.
Download our free Costa Rica ebook...
...and continue planning your trip at our Costa Rica planning section.