The Aysen Region is located deep in Chilean Patagonia, south of Puerto Montt and the Lakes District, north of Punta Arenas and Torres del Paine National Park, between countless fjords of the Pacific Ocean and the Andes Mountains. This is a remote and off-the-beaten part of Chile, ripe for new adventures. Aysen was just named as one of Lonely Planet's top spots to visit in 2017. Geographical features of the area include the Northern Patagonian Ice Field (contained entirely in Laguna San Rafael National Park) and Southern Patagonian Ice Field, Laguna San Rafael National Park, Queulat National Park, mountains, glaciers, lakes, rivers, numerous fjords and channels. Activities include hiking, backpacking, mountain biking, horseback riding, sea kayaking, river rafting, photography, fly fishing, helicopter tours (operated by Patagonia Helitours).
How to get there:
Daily flights between Santiago and Balmaceda are operated by LAN and Sky Airlines. From the Balmaceda Airport, you journey overland along the Austral Highway north or south to lodges from where you can base your explorations. The more intrepid can travel along the Austral Highway from as far as Puerto Montt, or from Chaitén via ferry from Chiloe Island.
The Carretera Austral - the Austral Highway - snakes its way through the region. Mostly unpaved, but one of the most spectacular roads in the world. The Southern Highway stretches for around 770 miles between Puerto Montt in the north to Villa O'Higgins in the south, passing numerous national parks and lakes en route. When to go: The Austral summer (December–February) is generally the best time to visit with long days, the lowest rainfall and warmest temperatures, but this is also high-season and the most popular. Spring (late October–early December) and autumn (March-April) are particularly beautiful. November through February are the driest months. The shoulder months of September and April are transitional months with more days of rain. Some lodges are closed May through August.
What to see and do:
Laguna San Rafael National Park – Navigate Laguna San Rafael by boat to the San Rafael Glacier. Hike over Glacier Exploradores. An incredible experience in a completely different world, surrounded by the white and cold ice. Walk on the ice plateau, into several caves and along low hills of ice.
Queulat National Park – There is a network of trails with hikes to the Hanging Glacier (Ventisquero Colgante), along the Enchanted Forest Trail and Los Pumas Trail, among many others.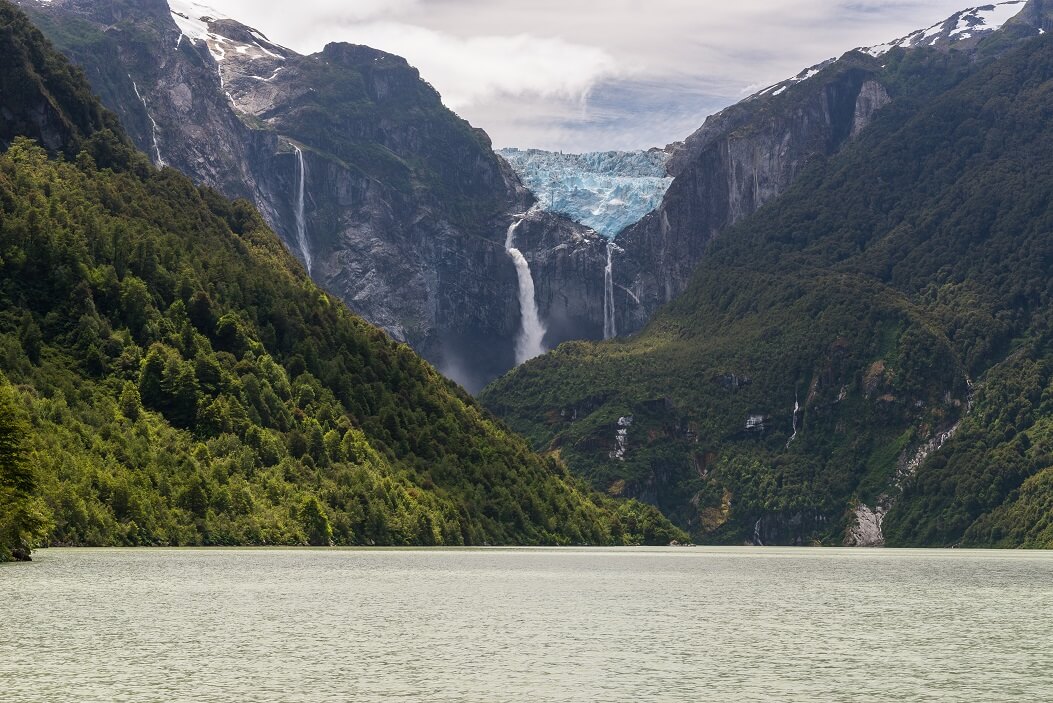 Patagonia Park – located in the Chacabuco Valley, a project of Conservacion Patagonica, a non-profit organization founded by Doug and Kris Tompkins. Here you will find a network of hiking trails, from easy 2-mile loops to strenuous overnight backpacking trips (the Aviles Valley Trail is the only multi-day trip currently offered in the park). Other options inside the park include birdwatching and mountain biking (organized through Pared Sur Expediciones).
Sea kayak on Lake General Carrera and into the Marble Caverns with the amazing formations of the Marble Cathedral and Marble Chapel (Caterdral de Mármol and la Capilla de Mármol).
Hikes and day treks from Lake General Carrera include hikes to Lake Bertrand, the waterfalls of Rio Maqui, Sea kayaking the Puyuhuapi and Queulat fjords.
Rafting on the Rio Baker.
Fly fishing – world-class fishing in rivers and lakes. The best season generally is from October to May.
Horseback riding from lodges and estancias in the Lake General Carrera area.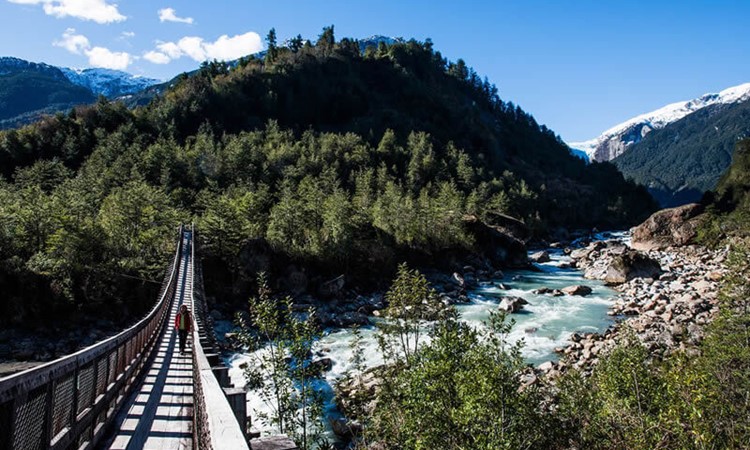 Where to stay:
Mallin Colorado Ecolodge – located near Puerto Guadal, with excellent views across the Austral Highway to Lake General Carrera. Options include accommodations only to packages that include airport transfers, accommodations, meals, adventures and excursions.
Puyuhuapi Lodge & Spa – located beside Dorita Bay in Puyuhuapi Fjord, convenient for excursions to Queulat National Park and sea kayaking on the Puyuhuapi Fjord. The lodge offers packages that include airport transfers, accommodations, meals, open bar, excursions, use of the indoor Spa and outdoor hot springs.
Terra Luna Lodge - located in a beautiful location on the shores of the great lake "Lago General Carrera" facing Mount San Valentin. The lodge, open all year round, is located in beautiful surroundings overlooking the lake with comfortable cabins and cosy rooms catering for all types of guests.
The Lodge at Valle Chacabuco – the ideal base for exploring Patagonia Park. A typical, intimate Patagonia lodge with 6 en-suite bedrooms, central dining and living room with fireplace.
Lost World Adventures is featuring two Aysen packages on our website:
Our Things to do in Chile planning section offers a wealth of information.
As does our Patagonia Planning Pages.
Contact one of our Chile experts and discuss your travel plans to Chile and the Aysen Region.