Before you take the big turn on the long career path after graduation why not consider taking an adventure "detour" to Latin America. The continent offers endless possibilities for life experiences that are sure to inspire the rest of your life.

After all, the "gap" between your university and career life may be the best (and only) time you will have to explore the world freely. The best graduation gift may be an adventure trip to the destination of your dreams.

Millennials account for more than 25% of all travelers worldwide so it seems encouraging that many young adults prefer to spend their free time and money on life experiences rather than on material wealth. International travel can also be advantageous with employment opportunities (hint: this may help persuade the benefactor).

Traveling abroad helps:
Boost self-confidence, ambition and independence
Gain knowledge about foreign cultures and languages
Open fertile minds
Round out a resume (see aforementioned hint)
Make potential life-long friends
On this post, we will focus on 7 places in South America that are ideal post-graduation destinations and why they are worth your time and money. It could be anything from a solo trip to a group trip with your fellow graduates.
Costa Rica
What you need after graduation are fun, adrenaline-pumping activities to keep you stoked and entertained in preparation for the often challenging work and family life ahead. Costa Rica has plenty of that: whitewater rafting, mountain biking, hiking, ziplines, surfing, kayaking, snorkeling and Scuba diving.
National parks and rain forests make up over 30 percent of the country. There are dozens of tropical beaches along the Pacific coast from the Papagayo Peninsula in the north to the Osa Peninsula in the south with glamping to all-inclusive resorts. Immerse yourself in nature on the Caribbean coast: watch turtle nesting, visit a sloth sanctuary, snorkel or hike coastal jungles.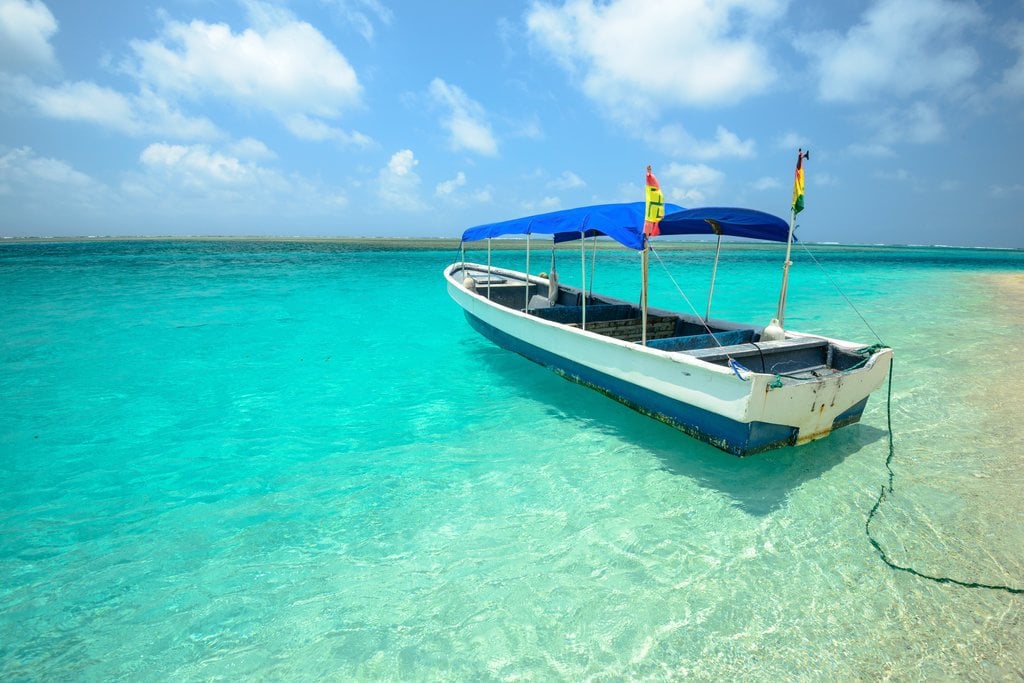 Panama
As the gateway to the Americas, accessing Panama from the U.S. or Europe is easy and convenient. English is widely spoken making Panama an easy fit for non-Spanish speakers. The country offers all kinds of diversity
Panama City is a very modern and cosmopolitan city with all types of hotels, restaurants and nightlife. The city is also convenient for day excursions to the Panama Canal, Embera villages, Soberania Natonal Park, Metropolitan Natural Park (just 15 minutes from downtown Panama City). There are excellent city walks (guided for the best experience) around neighborhoods such as Casco Viejo, the old city location of several buildings and churches which were important during the Spanish Colonial Period.
The Panama Canal is, of course, a must-see. Options include a canal transit and a rainforest boat adventure across Gatun Lake to jungle-covered islands where you will likely spot White-faced capuchin, Mantled howler monkey, Central American spider monkey, Geoffrey's tamarin, green iguanas and three-toed sloths, crocodiles, osprey in the hunt for peacock bass, toucan among other wildlife.

The Chiriqui Highlands is an ideal area for nature lovers, and coffee lovers. From the idyllic town of Boquete (think retirement in 30 or 40 years) you can take you pick of activities: whitewater rafting, canopy zipline, hiking and exploring La Amistad International Park. Finish at one of Panama's best coffee plantations.
Bocas del Toro makes a perfect end to a perfect vacation. During the day you can visit Bastimentos National Park, Panama's first marine national park - paddle through a mangrove jungle, hike the Caiman Trail, be the audience for curious and playful Night Monkeys, White-faced Capuchins and Three-toed Sloths. Search out the tiny endemic poison dart frog Dendrobates pumilio, visit the Ngobe Bugle indigenous community, snorkel among mangroves and coral reefs. Stay overnight in Bocas Town at one of the hotels (with easy access to nightlife) or at one of the outlying resorts.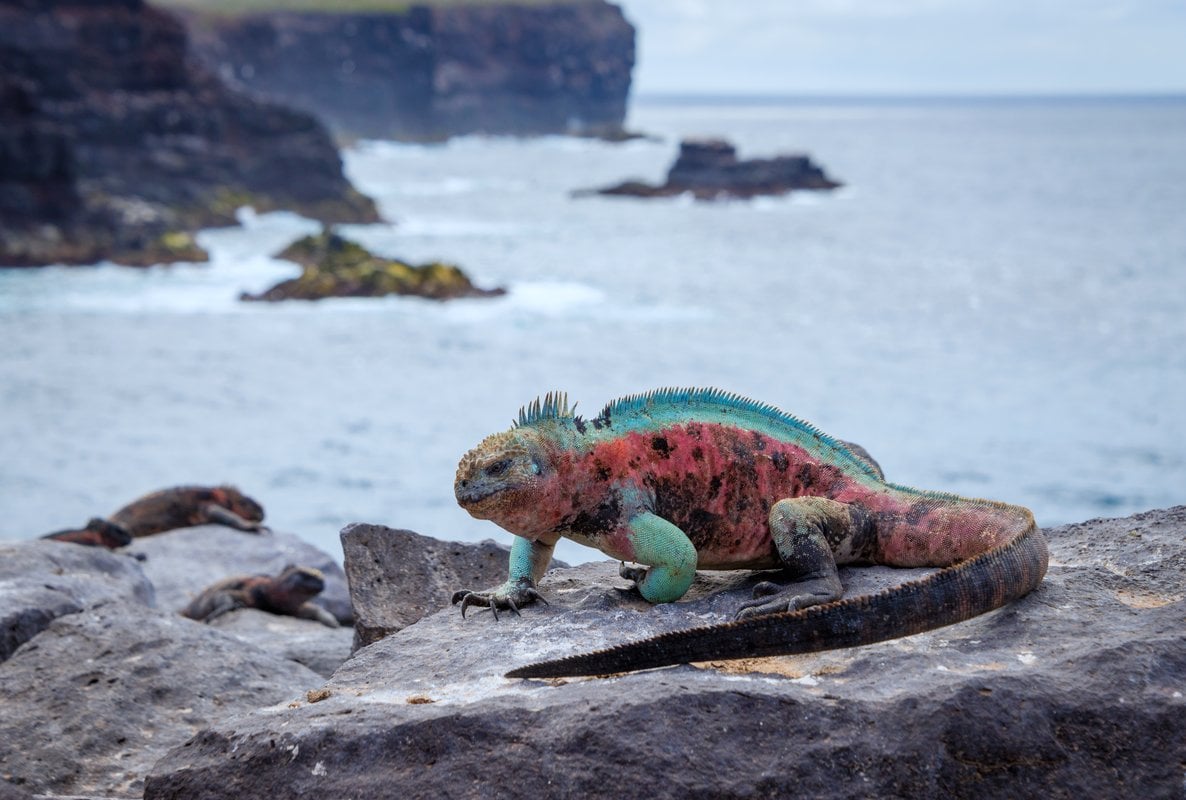 Galapagos Islands
For the young and active, multi-sport programs are the best way to experience the Galapagos Islands. Save the cruise for when you bring your family back in a few years. With 5 to 7 days you will kayak with sea turtles, sharks, and sea lions, hike active volcanoes, mountain biking along coastlines, snorkeling tropical waters next to sea lions and marine iguanas, with beach time as well.
And since you are already in Ecuador, make some time for the mainland: old and new Quito, the "Avenue of the Volcanoes" (more hiking and volcano climbing), the Amazon rainforest (if you don't make it to Peru), the cloudforest of Baños (the coolest town in Ecuador), colonial Cuenca (envision retirement again).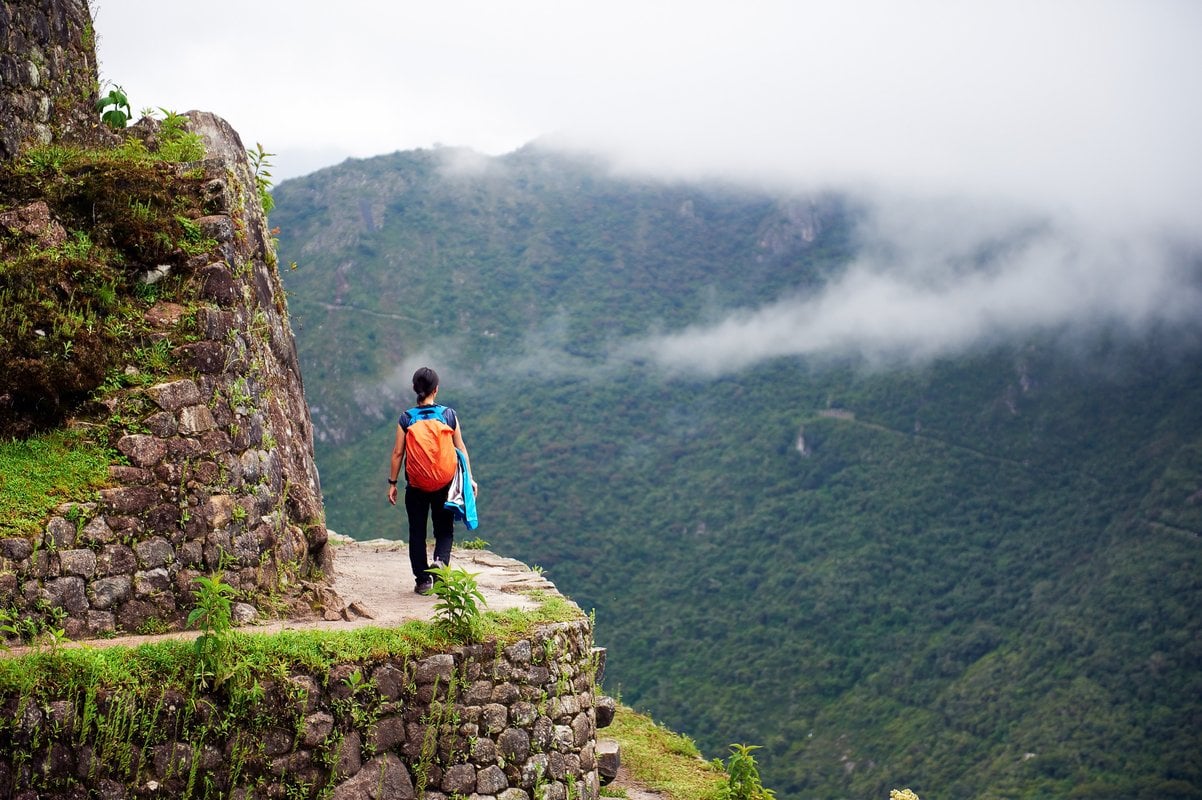 Trekking Peru
The Inca Trail may be the most well-known but the classic trek is just one of many trails that lead to Machu Picchu (only the classic Inca Trail actually ends at the citadel, all others finish with the train ride): hike the Lares Valley, Choquequirao, the high passes of Ausangate and Salkantay, to the lost city of Vilcabamba.
In the Colca Canyon you can hike along networks of trails, watched over by condors, spending nights in local villages, soaking in hot springs. From Arequipa, climb El Misti or Chachani volcanoes.
The Cordilleras Blanca and Huayhuash are both outstanding trekking areas.
Extra - Cusco is also one of the best cities for Spanish-language immersion classes (and hanging out for a few days). Spend a summer learning Spanish and exploring the Sacred Valley.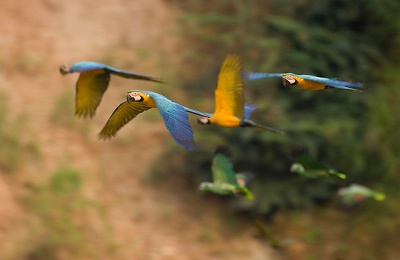 Amazon Jungle
The amount of biodiversity here is astounding. About 3 million insect species, birds, mammals, and plants call the Amazon home. It is the biggest and most extensive forest in the world. Options include lodges and river cruises. Two countries with the best access are Peru and Ecuador. Puerto Maldonado is an hour flight from Cusco. Thirty minutes to several hours up- or downstream there are remote jungle lodges from where you will explore the jungle on daily (and nightly) guided excursions. Depending on the budget, lodges range from rustic to deluxe.
If you are coming from (or going to) the Galapagos, the gateway city of Coca (flights from Quito) is the jumping-off point for the boat rides down the Napo River to the several jungle lodges situated up tributaries.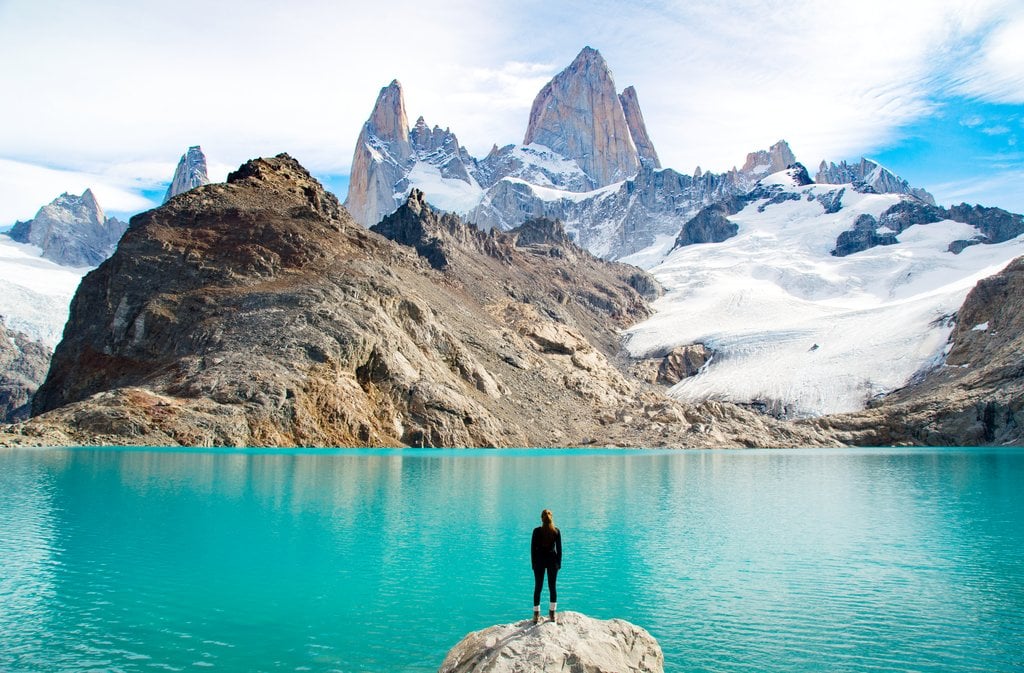 Patagonia
An endless frontier that is Patagonia: towering granite spires, wild rivers, fjords, remote working estancias, vast steppes, turquoise glacial lakes, penguins and guanacos and orcas.
National parks: Torres del Paine, Los Glaciares, Tierra del Fuego, Alerce Andino, Nahuel Huapi, Queulat, and on and on.
The Austral Highway, off-the-beaten path, a long way from nowhere with too much to do: hiking in Pumalin Park, trekking in Cerro Castillo National Park, sea kayaking the Baker River. Fjords to left of you, glaciers to the right, there you are...
Classic treks of southern Patagonia - the W Trek and the Torres del Paine Circuit. Ask us about our Winter W Trek (May through August). On the Argentina side, stay in the small and very cool outpost town of El Chalten, hike to Laguna de Los Tres (FitzRoy base camp), Laguna Torre, rent mountain bikes, stay in yurts, take a day off and feast on empanadas and beer.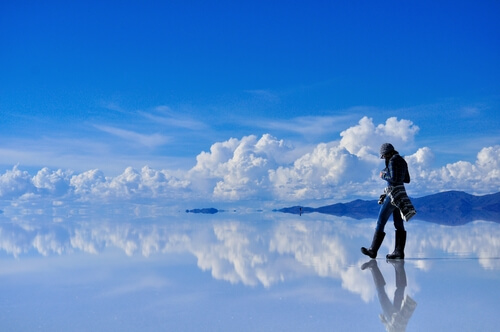 Bolivia – Uyuni Salt Flats
The Salar de Uyuni, or Uyuni Slat Flats, is the world's largest salt flat at over 4,000 square miles. An otherworldly setting on the Bolivian Altiplano at an altitude just shy of 12,000 feet above sea level.
Start with a few days in La Paz: descend the "Death Road" by mountain bike to Coroico, hike the trails around Sorata. Uyuni is a short, one-hour flight from La Paz. Stay in the remote, dusty town of Uyuni (with other travelers, restaurants and cantinas) or at one of the distinctive salt hotels out on the flats. Visit the train cemetery, climb Tunupa Volcano, spend a day on the flats, then take the spectacular overland journey across the altiplano to San Pedro de Atacama in Chile.
South America presents countless travel experiences that are sure to help celebrate your commencement and give you the inspiration for the rest of your life.
If you are interested in setting up a customized graduation tour in South America, reach out to us now and get the ball rolling on your next big adventure. Start by filling out our inquiry form and a travel expert will reach out to you as soon as possible with a free consultation and tailored itinerary.