Hang on to your solar eclipse glasses…there are more total solar eclipses to come in 2019 and 2020. Umbraphiles, eclipse chasers, shadow lovers - all will have occasions in 2019 and 2020 to witness a total eclipse of the sun in the Southern Hemisphere, passing across central Chile and Argentina in both years. Lost World Adventures is preparing for these events with a scheduled group trip that will climax with a solar phenomenon few will have the chance to witness. Custom pre-trip and post-trip itineraries can be arranged around the Eclipse program.
Where
Chile - The Chile Solar Eclipse will take place along the Elqui Valley and the cities of La Serena, Coquimbo and Vicuna - all within the path of totality. La Serena is an hour flight from Santiago.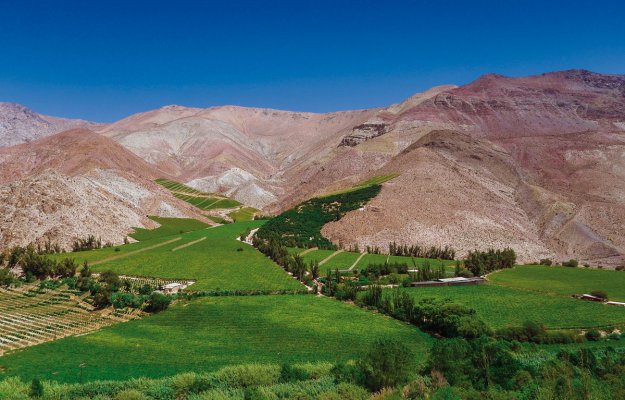 Argentina – The Argentina Solar Eclipse will cross legendary Ruta 40 in the San Juan Province. The city of San Juan is on the edge of the totality path and a perfect location to witness the full eclipse. San Juan is a direct 2-hour flight from Buenos Aires and just 90 miles north from Mendoza on legendary Ruta 40.
When –
July 2, 2019
December 14, 2020
We are now offering 2 new trips for the 2020 solar eclipse, both based at Pucon in the Chile Lake District: the Lake & Volcano Family Trip and the Lake & Volcano Adventure.
Stay tuned for upcoming plans to witness the solar eclipse in Antarctica on December 4, 2021
2019 Times:
At La Serena, the partial Eclipse will begin at 3:22pm and end at 5:46pm. The full eclipse will begin at 4:38pm and last for two minutes.
At San Juan, Argentina, the partial Eclipse will begin at 4:25pm and end at 6:46pm (not directly visible as it will be below the horizon). The full eclipse will take place at 5:40pm and last for about a minute.
Weather
The weather in July of 2019 is impossible to predict but Argentina may be the best option for the clearest skies. July is in the middle of the dry winter season with little precipitation or cloud cover in the Mendoza and San Juan provinces.
The central part of Chile is dry all year and La Serena has, on average, only 3 rain days in the month of July. The Elqui Valley has on average, 360 clear nights a year. This is home to over a dozen observatories for a good reason.
Before and after the Eclipse
Why go all the way to Chile or Argentina just for a 4-minute phenomena? Lost World Adventures can arrange pre-trip and post-trip extensions to other parts of the countries..
In Chile you can combine the eclipse experience with Santiago, the Central Valley wine region, Valparaiso and Vina del Mar and a once-in-a-lifetime trip to the Atacama Desert, home to some of the World's darkest skies and best star-gazing. Most Atacama lodges offer nightly star-gazing excursions and weekly trips to nearby observatories. Here are some links to our sample trip extensions:
In Argentina a Solar Eclipse itinerary can include Buenos Aires, the Mendoza wine region, Northwest Argentina, the Ibera Wetlands and Iguazu Falls.
A journey north along Ruta 40 from San Juan crosses long extensions of high desert, valleys and ancient seabed with brilliant contrasts of colors all the way to the border with Bolivia. This lesser-known and remote part of Argentina has great attractions and lots of history, such as Ichigualasto and Talampaya National Park, Cafayate, Salta, the "Route of the Clouds", San Antonio de los Cobres, Salinas Grandes, Purmamarca, the Humahuaca Canyon.
Eclipse enthusiasts are planning now and hotel space will be very limited. Contact a Lost World Adventures consultant and begin making your plans now.
Learn more at our Chile Travel Planning Hub.