Costa Rica rides the magical line between adventure travel and sybaritic relaxation. With the country's high regard for pura vida, or "pure life," this is the ideal spot in which to embrace your own best life. Satisfy every mind, body and soul desire in this small, tropical country, from wildlife viewing in the deepest jungle to rafting a raging river to greeting the dawn with sun salutations during a beachfront yoga session. It's all here, from active volcanoes to cloud forests to beaches and wildlife-rich conservation areas … an epic ecotourism destination for both exciting adventure and quiet, more contemplative moments.
Here are a few ideas for your Costa Rica vacation, for both the active traveler and those seeking… the spa, perhaps?
5 Ways to Adventure in Costa Rica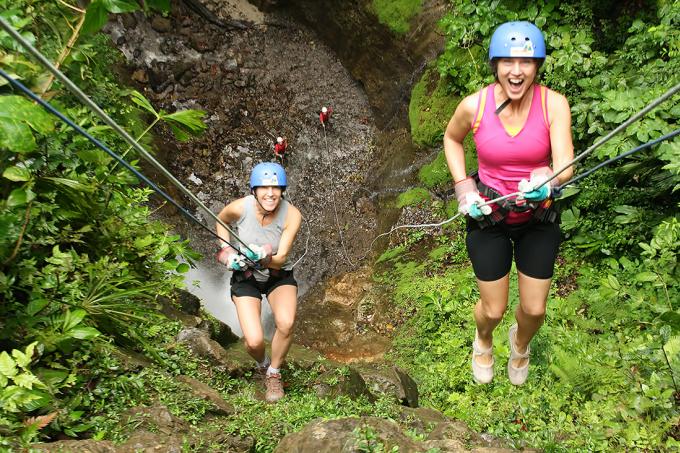 1. Zipline Through a Jungle Canopy
Ziplining is practically a right of passage for anyone visiting Costa Rica. Find one of the ubiquitous zipline options, from the Monteverde cloud forest with its 100+ species of mammals, to incredible volcano views at Arenal. In Guanacaste, fly like a superhero above the treetops and beautiful coastline. Have a need for speed? Check out the Jaco zipline for a faster ride and mesmerizing views of monkeys, birds and vast Jaco Beach.
2. Get to Know the Wildlife
Watch for dolphins and humpback whales off the Osa Peninsula near Corcovado National Park. Then head into the depths of Corcovado, home to a staggeringly diverse wildlife population as well as one of the last remaining primary rain forests on Central America's Pacific Coast. Hike to the Sirena Ranger Station, glimpsing squirrel monkeys, tapirs and scarlet macaws along the way. Everywhere you go, you'll hear the omnipresent howler monkey – keep your eyes peeled for the white-headed capuchins, too.
3. Catch a Wave
Whether you're a beginning surfer or a wave wonder, add surfing to your Costa Rica adventure experience list. Incredible surfing spots can be found on both the Pacific and Caribbean coasts, including Jaco, Guanacaste, Santa Teresa, Nosara, Montezuma, Tamarindo, Samara and Avellanas.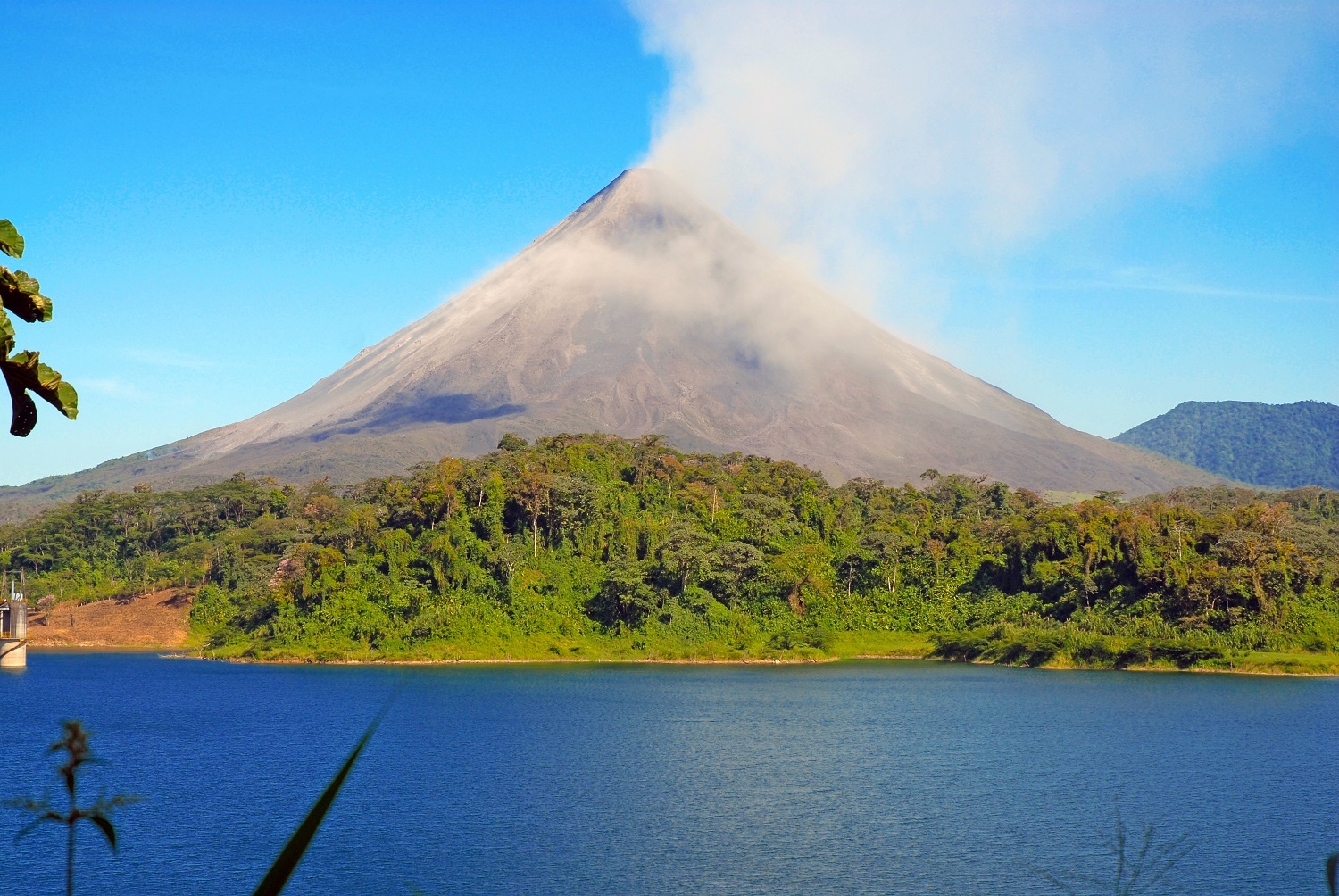 4. Hike a Volcano
Trek on old lava flows at Arenal Volcano – start from La Fortuna and head to the Arenal 1968 Volcano View and Lava Trails. Stick around and play by the volcano – there's ziplining, horseback riding, kayaking and more fun to be had. Other volcanoes to add to your hiking list include Poás and Irazú – both easy day trips from San Jose. Bonus: If it's a beautiful day, you'll be able to see both coasts from the Irazú summit. Take on a million-year-old volcano in Rincon de La Vieja National Park and drink in the expansive views, from the Nicoya Peninsula to Lago de Nicaragua. With more than 60 volcanoes interspersed throughout the country, there are plenty of choices.
5. Get Wet and Wild
For the best river rafting in Costa Rica, head to Rio Pacuare. Raft up to Class V rapids as you careen and paddle through tropical rain forest, ravines and canyons. Up for adventure, but perhaps not a Class V? Don't fret, there are Class III rapids available as well. Consider breaking a rafting trip on the Rio Pacuare up into a couple days, combining days on the river with nights in a remote eco-lodge on the water's edge. Enter the new UNESCO Biosphere Reserve, Rio Savegre, and combine wildlife watching with running the rapids – you'll hopefully glimpse tapirs, jaguars, an incredible array of birds and more.
5 Ways to Zen in Costa Rica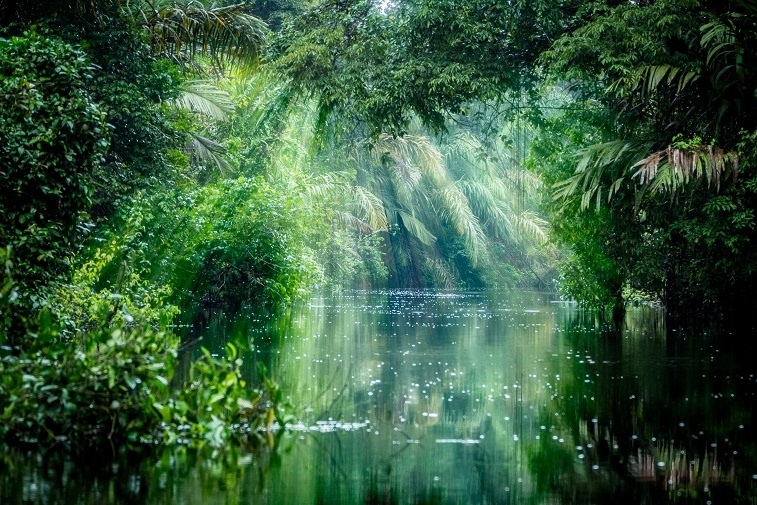 Tortuguero National Park
1. Get Your Soak On
You've never had a spa treatment quite like a mineral-rich volcanic mud soak. Sink into the natural hot springs near Arenal and take advantage of the health benefits of sulfur, zinc and magnesium – it's a centuries-old tradition that can quickly become addictive. There are hot springs for every budget, from those that are central to an uber-luxe jungle resort to perfectly free river springs. Check out the region near Rincon de la Vieja in Guanacaste, the province's largest and most active volcano and brimming with hot springs.
2. Find Your Om
Stretch out on vacation at one of Costa Rica's several yoga retreats. How can one not relax during a beachfront yoga class, listening to a symphony of jungle sounds? Favorite areas include the abundantly peaceful Puntarenas, Montezuma, Tamarindo, Santa Teresa, Nosara and Puerto Viejo. Look for multi-day and sometimes multi-week retreats that not only include yoga classes, but healthful, organic dining, meditation, lectures, workshops and more. Don't want to give over your entire vacation to yoga? Seek out a local studio for a class or a private one-on-one session. Best part? Most classes are held outside.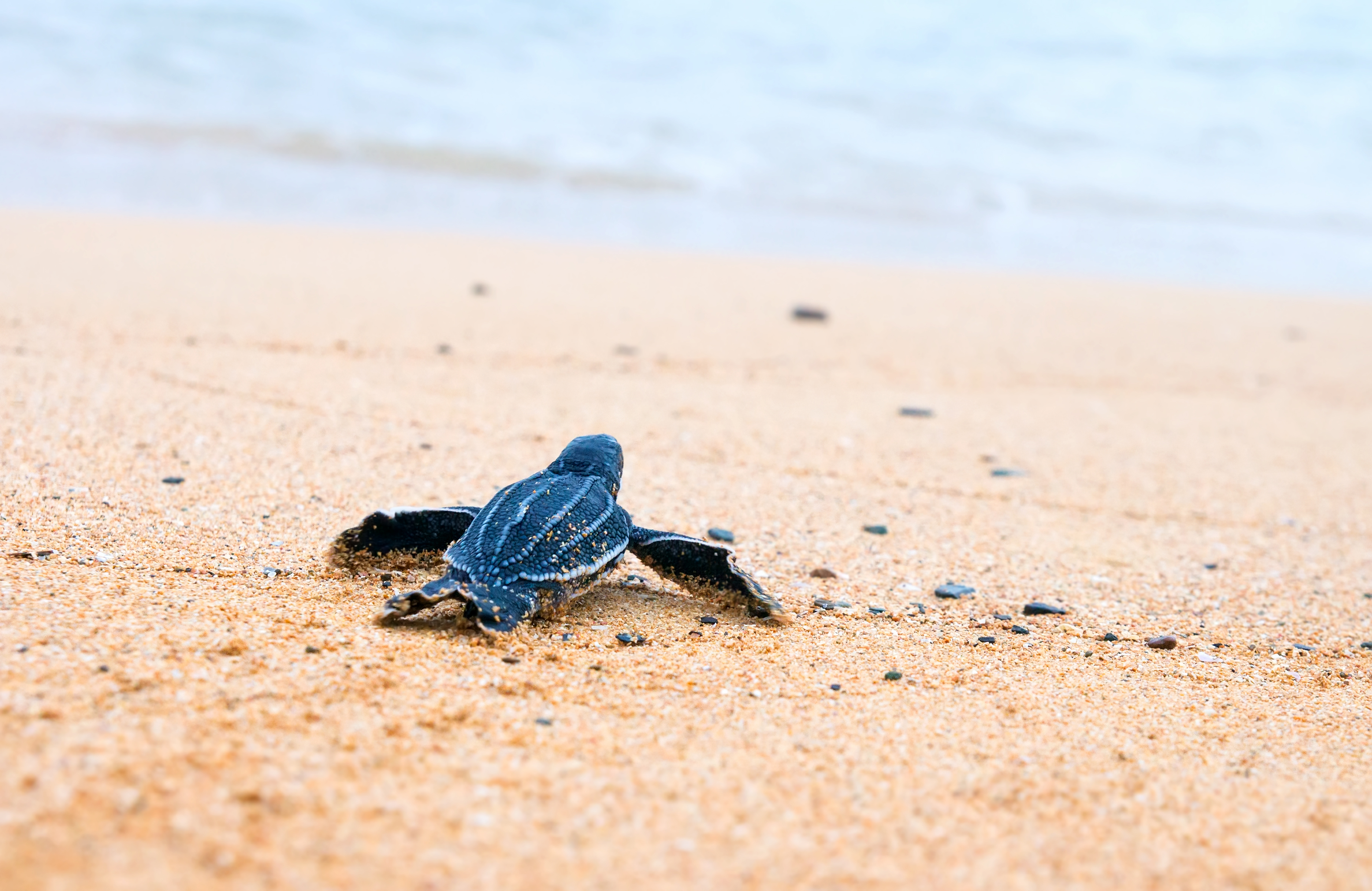 3. Commune with Sea Turtles
Make a new turtle friend in Tortuguero on the north Caribbean coast. Between July and October, you'll have the chance to take a nighttime tour, observing the green sea turtle nesting process and learning about the conservation efforts that are helping protect the tens of thousands of turtles who lay their eggs here. In fact, the very act of visiting and staying here and contributing to the region's ecotourism is benefiting the sea turtles for years to come (there has been a 500 percent increase in turtle nestings since 1975).
4. Walk in the Clouds
Take a stroll across a suspension bridge through a mystical cloud forest in Monteverde. The low-hanging clouds take over the forest's upper canopy, creating a dense fog. Right where sky meets forest, you can move through the mist, listening to rare bird calls, photographing orchids and perhaps glimpsing jaguars and ocelots or even the endangered three-wattled bellbird. Consider visiting the Santa Elena Cloud Forest Reserve to see spider monkeys, which do not live in the Monteverde Reserve.
5. Immerse Yourself in Local Culture
Get to know the culture and history of Costa Rica with authentic, local experiences. Visit a traditional Bribri village and talk to a shaman. Take a tour of a coffee plantation. Attend a service at one of the country's many beautiful churches. Learn about the country's history and industry at the National Art Museum, the Gold Museum and the Jade Museum. Volunteer in a local community or at a wildlife rehabilitative center. You'll gain a more in-depth understanding of and appreciation for the destination, the most precious souvenir of all.
Interested in experiencing these amazing activities for yourself? Contact us today to start planning your trip to Costa Rica.