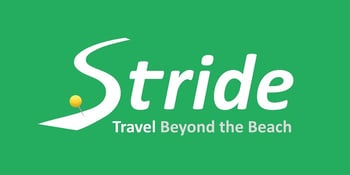 We are happy to announce that Lost World Adventures was recently selected as a Stride Preferred operator on leading tour and reviews marketplace, Stride Travel. Stride is the largest reviews site for tours and adventure trips with reviews on itineraries and tour operators.
The selection of Lost World Adventures as a Stride Preferred operator supports our rigorous industry standards for quality, professionalism, customer service, and responsible travel.
Lost World Adventures is now among an elite group of worldwide luxury tour operators who have received this distinction from Stride Travel.
We are always looking for unique ways to bring Lost World's amazing collection of tours to more people, while ensuring that our customers can rely on the top notch customer service they expect from us.
Our collaboration with Stride means that in addition to the Lost World Adventures website, tours such as Peru by Land & Water, Inca Trail Trek and Patagonia Explorer: Argentina To Chile are now searchable and reviewable on Stride. It is easier than ever to find great tours to Peru and many other locations around the world.
This transparency ensures our clients will book their next Lost World Adventure tour, knowing they found the perfect trip for their travel style.
Click here for a free consultation