Earlier this week, a massive iceberg broke off the immense Grey Glacier in Torre Del Paine National Park, Chile.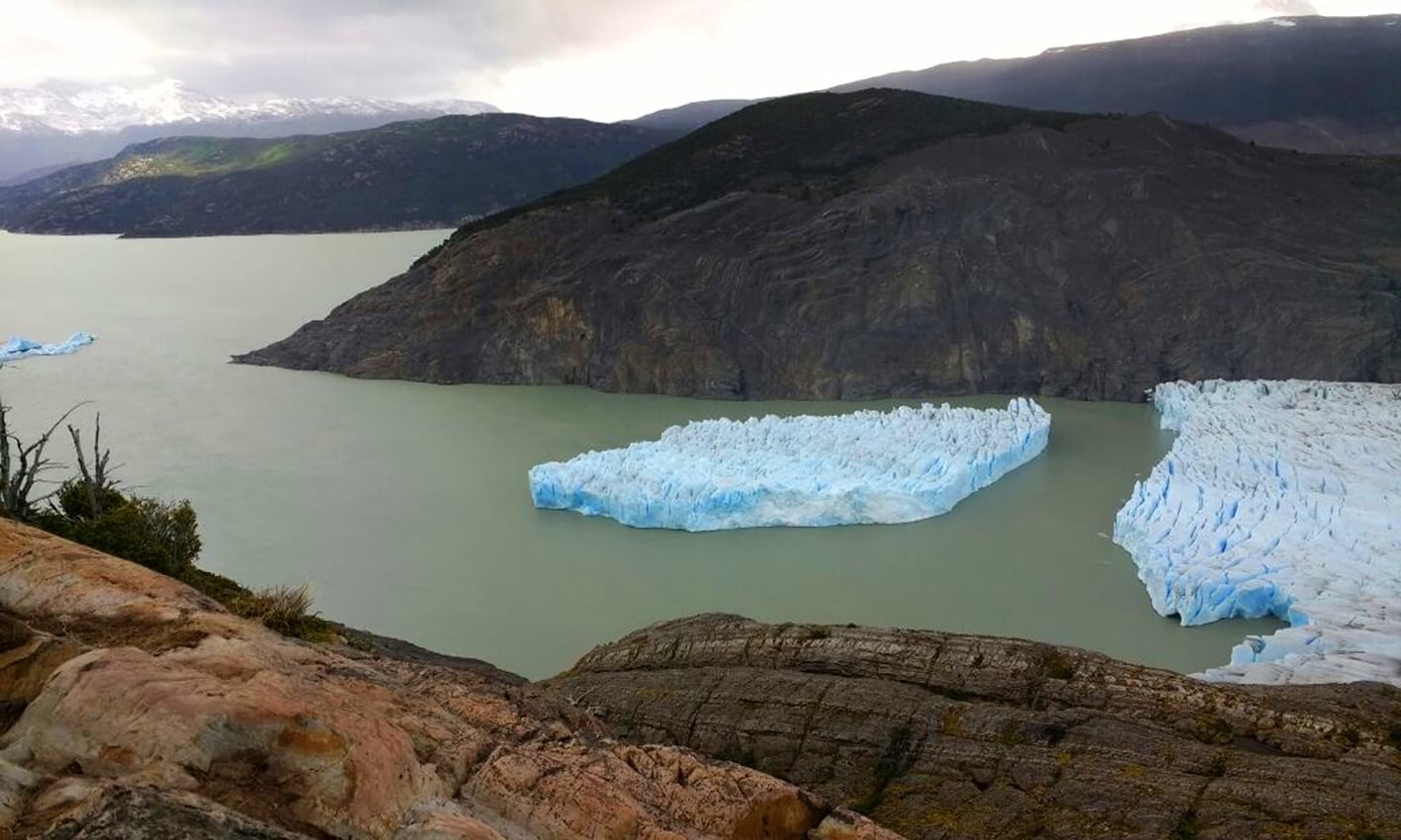 The block was around 1,150 ft. long by 1.250 ft. wide. Although many people may attribute such an event with global warming, glaciologists have been expecting this natural phenomenon to happen, albeit they did not expect the size of the block to be as big as it actually was. The last time a breakage on this scale was registered was early 1990s.
Grey Glacier is located to the west side of the Torres del Paine National Park. It falls from the south end of the Southern Patagonian Ice Field, just west of the Paine massif. The glacier flows southward into Grey Lake, splitting into three lobes at its front end. The glacier is over 3½ miles wide and over 100 feet high at the front wall. Twenty years ago it was measured to occupy a total area of over 100 sq. mi with a length of 17 miles
A boat navigation or hike to the glacier is an unmissable excursion when visiting Torres del Paine. Visitors are treated to an incomparable landscape of icebergs, lush vegetation and imposing mountains.
Most lodges in and around Torres del Paine offer guided excursions throughout the park.
The round-trip navigation from the Hotel Lago Grey to the Grey Glacier takes around 3 hours. The ship "Grey III" has a main cabin for 98 passengers and an outdoor deck to enjoy the outdoors.
A Mirador Grey trekking excursion will include a hike along the east side of Grey Lake to the Glacier Viewpoint. You will transfer from your lodge to Pudeto by vehicle. At the dock you will board the "Hielos Patagónicos" Ferry and cross the Pehoe Lake. After a 30-minute navigation you will start the hike to the Glacier Viewpoint. You will walk through rocky areas, evergreen and deciduous forests. You will finally be able to get a wonderful view of the Grey Glacier and Grey Lake filled with centenary icebergs. From the viewpoint you can return along the same trail or join the boat navigation at the Grey Refugio dock en route to the imposing front ice wall.
The round-trip navigation from Hotel Lago Grey to the front wall of the glacier takes around 3 hours.
The hike is 14 miles round-trip, or 7 miles if you return by boat.
For travelers interested in visiting the Grey Glacier and witnessing first-hand the new iceberg Lost World Adventures will design a tailor-made itinerary that includes one of our recommended Torres del Paine lodges:
If you are interested in a trip to Chile and Torres del Paine National Park, click on the Free Consultation button and a Lost World Adventures travel consultant will contact you.