If you're an avid hiker, you've no doubt dreamed about tackling the rugged peaks and pristine landscapes of Patagonia. You've pored over details of the famed W and O circuits in Chile's Torres del Paine National Park and imagined days trekking through Los Glaciares National Park in Argentina.
Yet, what to do if days-long, or even day-long, hikes aren't in your wheelhouse? Perhaps you're more of a nature trail fan, spending an hour or two meandering on an easy trail, then retreating to your wilderness lodge for hearty, local cuisine and wine, followed by a massage. Or, perhaps you simply don't like to hike at all … the blisters, the heavy packs, the unpredictable weather … who needs it? Fret not. The colorful lakes, sky-soaring peaks and jaw-dropping vistas aren't solely the purview of enthusiastic trekkers. Here are some ways for the less avid hiker to experience Patagonia in Chile and Argentina.
Take a full-day bus tour out of Puerto Natales or El Calafate to the best viewpoints of the world-famous Torres del Paine. From El Calafate, you can also take a boat tour to see Upsala Glacier.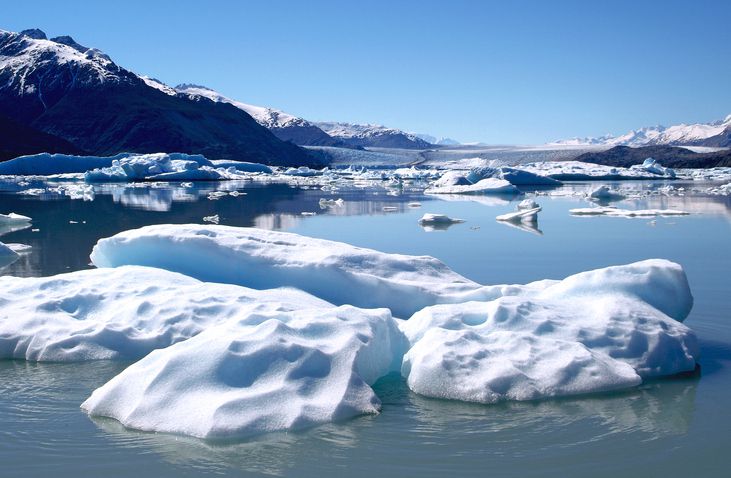 Take a cruise to the southern Patagonia Ice Field and marvel at the Perito Moreno Glacier along the way. Mini hiking tours are available to explore the glacier by foot.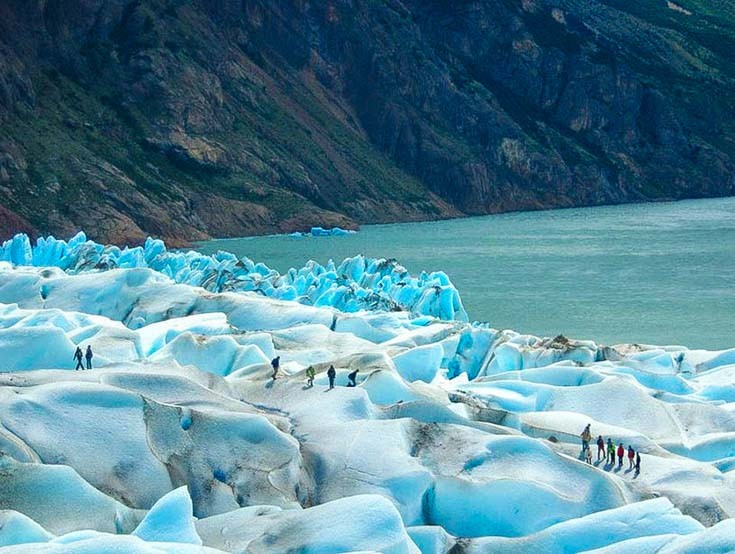 Do the Viedma ice trek (you'll be so wowed by the fact that you're walking on a glacier that you'll forget you're actually hiking). To get there, you'll sail past stunning Mt. Fitz Roy and Mt. Huemul, then disembark, don your crampons and walk along the glacier, learning about its unique geography from local expert guides.
Another moderate ice-trekking adventure starts from El Chalten, taking you to Cagliero glacier and through the Los Huemules Reserve.
Visit Torres del Paine on a day tour and focus on the shortest, easiest of the trails, which boast great views for very little physical effort. You'll see the highlights of the region, including Grey Glacier, Lake Pehoe and more than a few of the resident guanacos.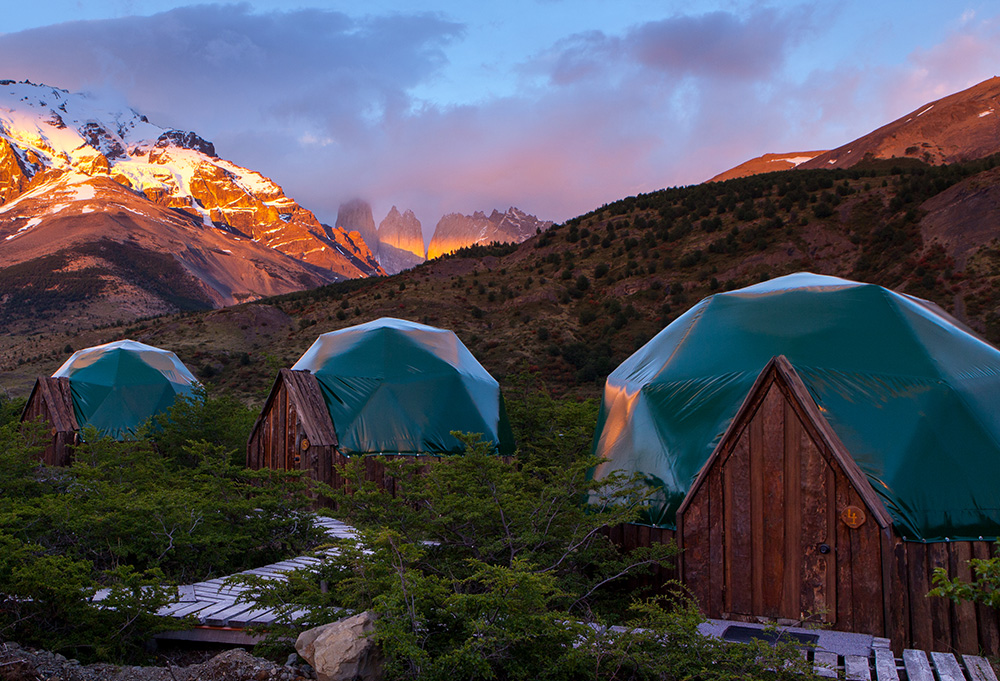 Hunker down in an eco-lodge, where you can spend days admiring the Torres del Paine scenery, reading a good book, visiting with other travelers and drinking fabulous Chilean wines. The lodges typically offer easy nature walks focusing on wildlife viewing – you'll see guanacos, condors, pink flamingos and more.
Visit Bariloche, with snow-capped mountain scenery similar to Switzerland and an incredible glacial lake, Nahuel Huapi. Explore the water by guided kayak tours, kitesurfing or yacht charter. Insider tip: You absolutely must try the chocolate when here – it's to die for.
In short, Patagonia is an unforgettable destination for the hiker and non-hiker alike. The experts at Lost World travel will take into account your interests and abilities and can recommend ways to explore the region in depth. And who knows? You may turn into a passionate hiker yet!