The Galapagos is all about nature and excitement. However, you still wish a comfortable and relaxing stay at night to recharge yourself. Here are the top three places for you to unwind after a day of adrenaline-filled activities on the Galapagos islands.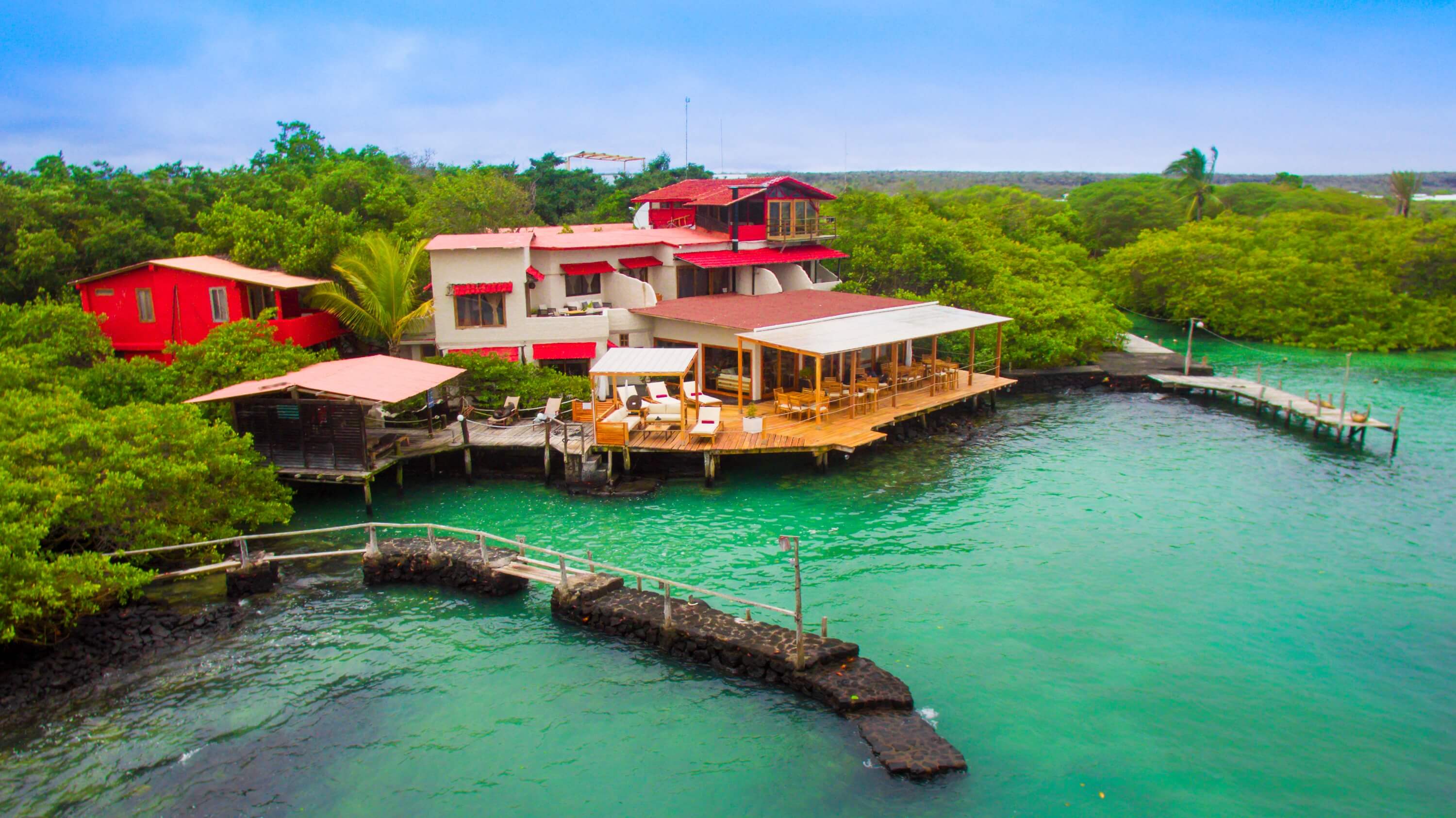 The Galapagos Habitat Eco Luxury Hotel is situated on the waterfront of Academy Bay on Santa Cruz Island, surrounded by Galapagos wildlife and mangroves. This hotel reaches the perfect balance between nature and comfort. You can treat yourself to the panoramic views of the Galapagos Islands fromn the hotel's private deck while feasting on savory cuisines. Wildlife can be spotted everywhere: sea lions, marine iguanas, pelicans... These friendly animals love relaxing in your company. Take the advantage of the newly renovated lounge near the "official sea lion resting area" where you can relax while watching these chubby cute animals.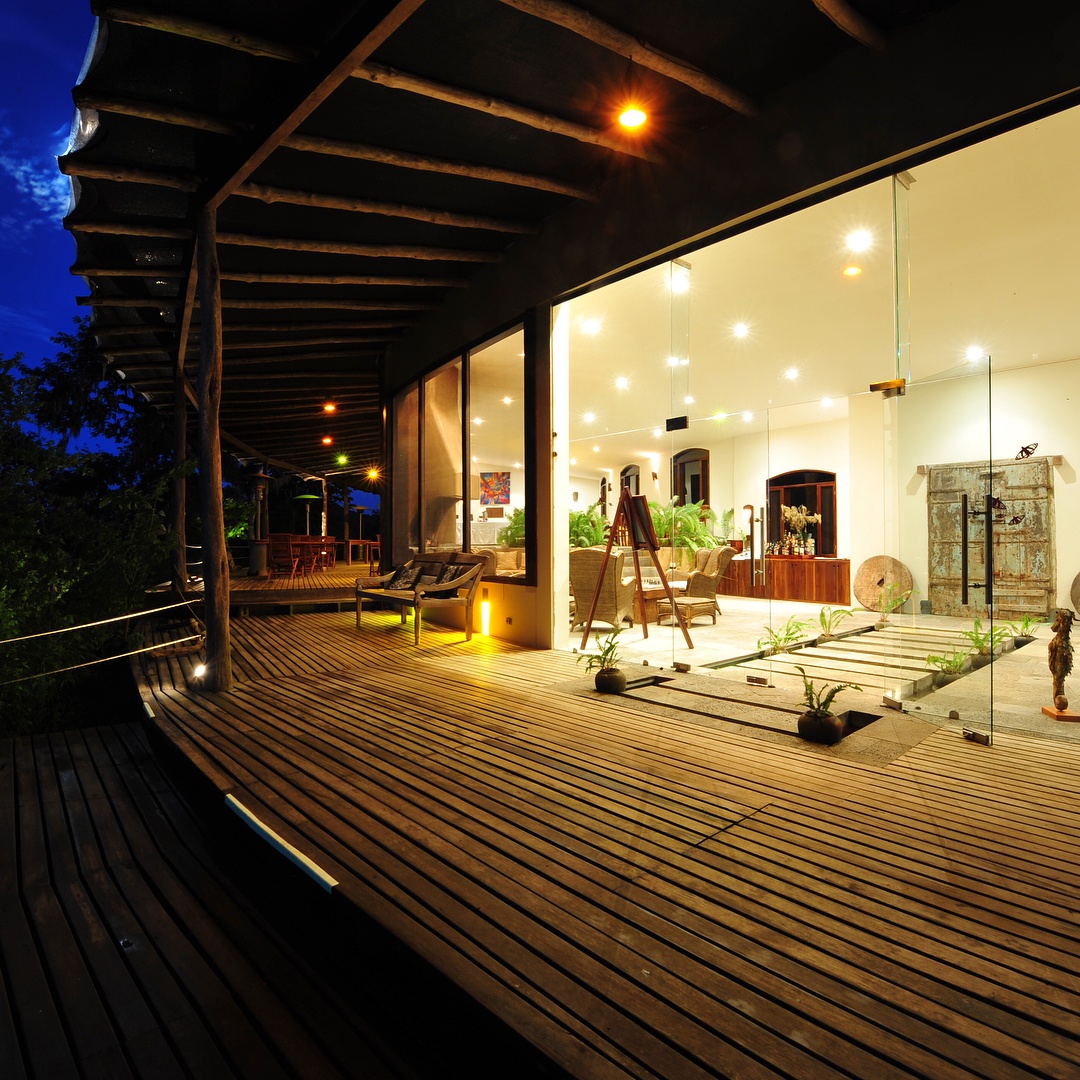 Getting tired of traditional hotel chains and looking for something fun? You will find the Galapagos Safari Camp the ideal place to stay. This camp is located in the highlands of Santa Cruz Island, close to the tortoise reserve. The location is perfectly matched with its unique infrastructure, personalized service, delicious food and variety of activities. You are able to enjoy the panoramic views from the spacious veranda perched on a hill. The interiors are comfortable and spacious. The private bathrooms are smartly designed with hot power showers and flush toilets. All tents have a large balcony with a hammock and chairs from which to take in the enchanting view. You can enjoy the stunning starlit canopy from under canvas.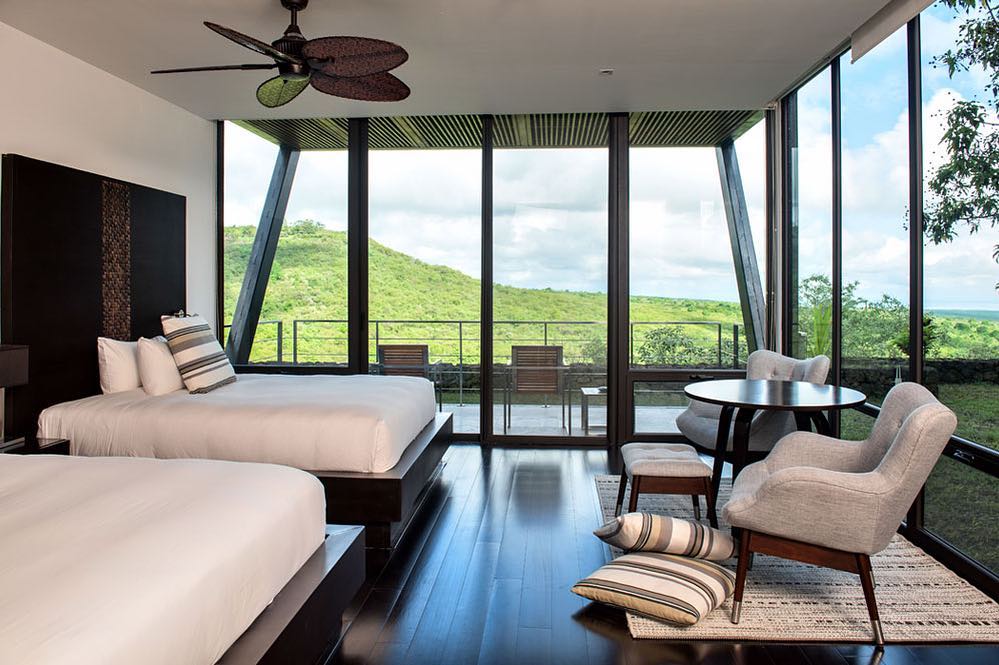 The Pikaia Lodge is a hidden gem on top of an extinct volcano crater on 31 hectares of private property. The lodge has its own micro-climate: warm and sunny with fresh breezes for most of the year. Mimimalist design with floor-to ceiling windows. The intimacy and comfort will instantly draw you into this place. The hotel also has a private giant tortoise reserve, where you don't have to beat the crowds but can take as much time as you want to study these animals. The service is impeccable. You will be served a glass of wine on your private deck while watching the sunset tint the sky. The hotel provides outdoor activities programs for guests. You can join a small group of people with a professional guide to explore interesting islands and observe wildlife.
Best all-around: Finch Bay Galapagos Hotel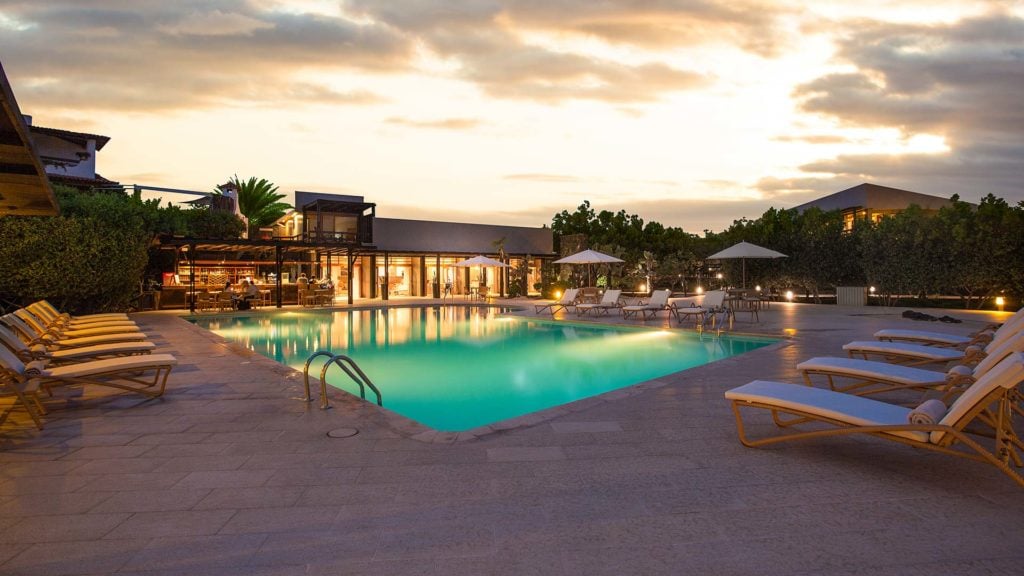 One of National Geographic's Unique Lodges of the World, Finch Bay combines luxury accommodations and fine dining with flexible activity programs.
The Finch Bay Complete program includes one or two days of island exploration aboard Finch Bay's private yacht, and full day land excursions on Santa Cruz Island.

The week-long Island Hopping program combines Finch Bay on Santa Cruz Island with Scalesia Lodge on Isabela Island.

Finch Bay offers 4- and 7-day Scuba Diving programs include some of the most memorable dive sites within the Central Islands, reached by fast launches from Santa Cruz Island.

Finch Bay Your Way includes just your room and daily breakfast, allowing you to spend your time as you wish, create your own itinerary, join activities or relax and explore on your own.
For more information, click here for a free consultation.