Isolated and Immense
The region known as Patagonia -- Argentina and Chile, Northern and Southern -- is larger in area than California, Oregon and Washington combined. The possibilities for adventure are seemingly endless. For accommodations, you can go as rugged as a tent under the stars, or as comfortable as a 5 star lodge with gourmet food in the isolated beauty of Torres del Paine. With limited travel time the choices can be overwhelming. Let us help you plan the best possible trip to Patagonia.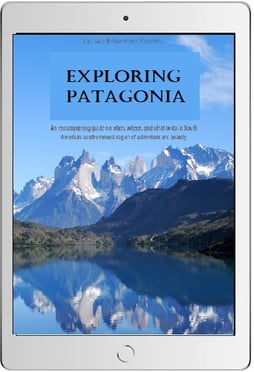 Want to download our free Patagonia Travel Guide?
Do you want all of this information and more on your E Reader device or cell phone? Download our free 92 page travel guide for Patagonia- Chile, Argentina, North and South. Includes:
Top destinations in Patagonia
Best times of the year to visit
Weather information and packing suggestions
Insider information about special places to visit
Patagonia E Book Download
Torres del Paine National Park
---
Deemed a Biosphere Reserve by UNESCO in 1978, this park embraces an area of extreme beauty that renders most visitors speechless.
Thick magellanic forests, barren pampa, and turquoise lakes with huge glaciers and beautifully sculpted icebergs surround you. Soaring out of the earth are the majestic, granite Torres del Paine.
Unforgettable hikes can be made around the park, each offering fabulous views of this remote land that is home to guanacos, foxes, woodpeckers, austral parakeets and condors, amongst many other species of wildlife.
Multi-adventure, multi-sport. Design your trip.
Torres del Paine Circuit Trek
W Trek
Navarino Island by kayak/hike/bike/horseback
Sea kayaking the Grey and Serrano rivers
Mountain biking to Laguna Azul
Climb Cerro Castillo and Cerro Tenerife
Horseback riding
Start planning your trip to Torres del Paine here.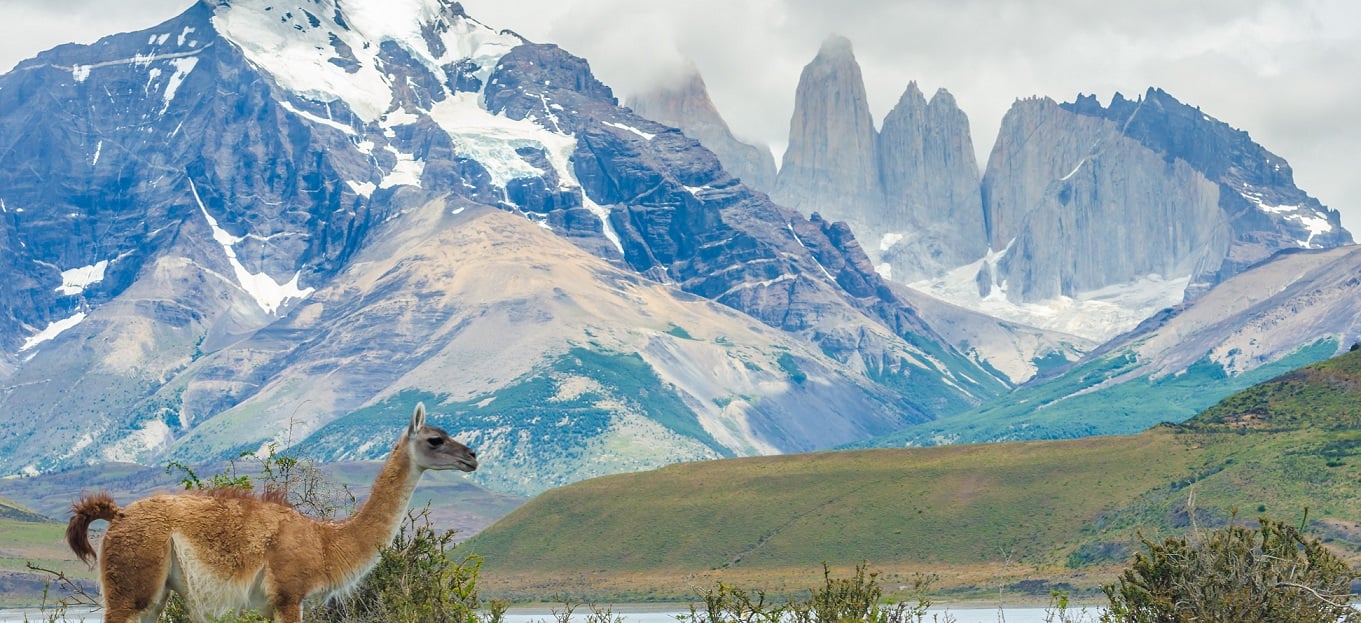 The Argentina Lake District
---
Bariloche - or San Carlos de Bariloche, to give the town its proper name - is situated in the province of Río Negro, Argentina, in the foothills of the Andes, surrounded by lakes and mountains.
The magical Lake District dazzles with its extraordinary landscapes, where majestic lakes are followed by impressive mountains, rivers, waterfalls and ancient forests.
The incomparable beauty of the Lake District, with famous mountain resorts such as Bariloche, offers a wide range of activities: hiking, climbing, rafting, canoeing, mountain bike, horseback riding, golf and more, especially during the summer months of June through August.
There are enough adventures in the Lake District to keep you busy for days (or weeks):
The Lake District Grand Circuit (Circuito Grande)
Hiking: Cerro Tronador, Cerro Bella Vista, Cascadas de Nivinco, Frey Refugio
Mountain biking: Laderas del Catedral, Rio Manso, Vuelta al Guillelmo
Kayaking: Lago Mascardi, Lago Guillelmo
Horseback riding at Pampa Linda
Lake cruise to Isla Victoria
Fly fishing
River rafting
Here is a menu of our excursions in the Argentina Lake District.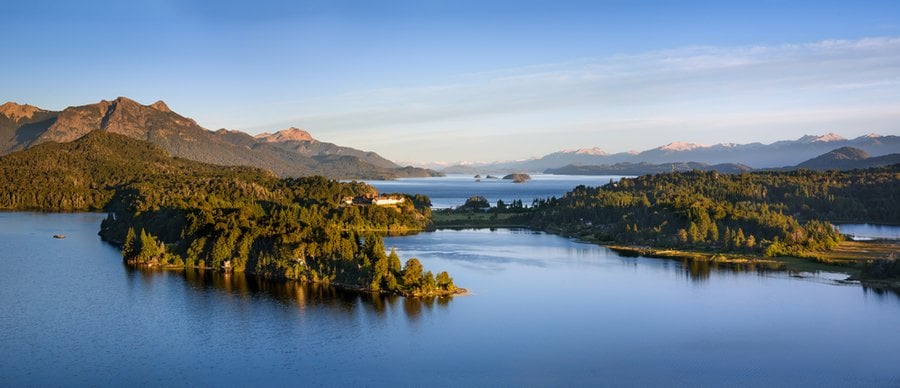 Northern Patagonia: lakes (lots of them), rivers, volcanoes and temperate rainforest.
Puerto Varas, located on the shore of Lake Llanquihue, is the ideal base for exploring the surrounding lakes, forests and fjords of the Lake District.

Sea kayak the Reloncavi Fjord to Cochamo along side sea lions and dolphins.




Bike the Los Enamorados Trail in Vicente Perez Rosales National Park through coigue forest and along the Petrohue River to Lake Todos Los Santos.




Hike through the extensive larch forests of Alerce Andino National Park.



Raft the whitewater of the Petrohue River.

Chiloe, an archipelago of hundreds of islands, can be visited on a day trip or on with several days spent at a lodge. Castro, Ancud, Dalcahue, the village of Chacao and the penguin colony at Puñihuil Bay are just a few of the places you can visit.

Puerto Montt is the primary port and gateway for travel to southern Patagonia:
The Austral Highway heads south from Puerto Montt through the Aysen Region ending over 770 miles away in Villa O'Higgins.
The Navimag Ferries depart from Puerto Montt through the Patagonian fjords south to Puerto Natales.
Skorpios cruises sail from Puerto Montt to the northern and southern Ice Fields.
A menu of our Chile Lake District excursions can be found here.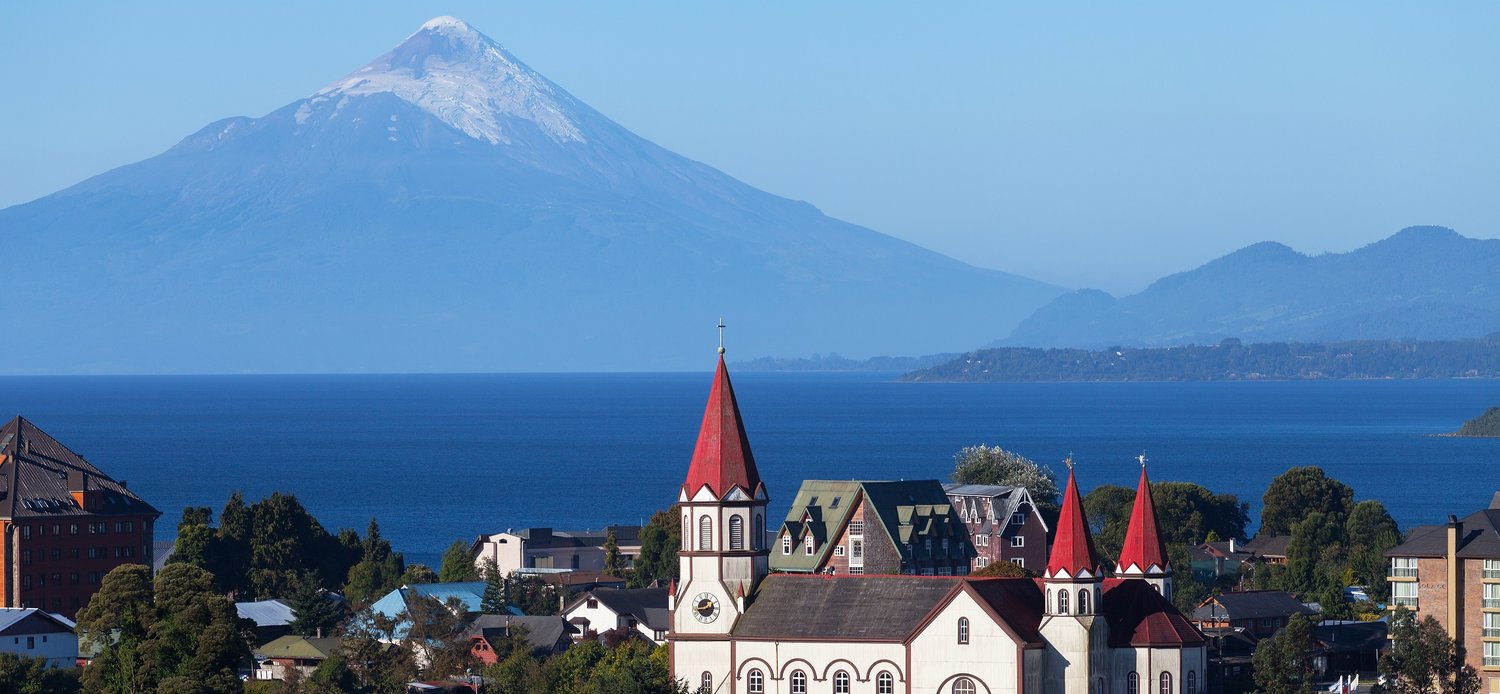 Ushuaia & Tierra del Fuego National Park
---
The End of the World
Ushuaia is Argentina's southernmost town, and has a fascinating landscape of windswept barren lands, beautiful blue glaciers and national parks.
Ushuaia, situated along the Beagle Channel, is a neat and friendly city full of life. A stroll through town provides views of the legendary Beagle Channel and its many stories of International travelers such as Darwin and Fitz Roy.
Tierra del Fuego National Park combines sea, mountains and forest...Bahía Lapataia, the coasts of the Beagle Channel, the most incredible flora and fauna with red foxes, woodpeckers, steamer ducks, condors, eagles, beavers and penguins...all living in the most spectacular setting.
Ushuaia is also the gateway to the amazing White Continent - Antarctica.
Just some of the optional activities include:
Beagle Channel Navigation
Tierra del Fuego National Park tour with hiking and canoeing
Train ride to the "End of the World"
Harberton Ranch & Gable Island with paddling to the Martillo Island penguin colony
Off-road vehicle excursion to Fagnano and Escondido lakes
Hike to the summit of Cerro Pelado
Read more about our excursions here→
And Tierra del Fuego in winter here→
And a few of our favorite restaurants in Ushuaia here→

Los Glaciares National Park - El Calafate & El Chalten
---
El Calafate and El Chalten are gateway cities to some of South America's best hikes and most spectacular glaciers - a realm of condors, glaciers, lakes and forests.
El Calafate is located at the base of Calafate Hill on the shores of Lago Argentino. This charming town of double pitched roofs and colorful gardens always offers a friendly welcome to its visitors, plus it is the gateway to the lakes, Andes and southern Patagonian glaciers, namely the Perito Moreno Glacier.
El Chalten is a small village located about three hours from El Calafate by car, surrounded by glaciers, lagoons, lakes, and mountains. The village is proclaimed as the "National Trekking Capital of Argentina."
One of the most beautiful landscapes in the Western Hemisphere is found in the southern Patagonian Andes. Numerous lakes fed by glacial run-off reflect the majesty of the snow-capped peaks. The mountainsides are covered by primeval forests of subantarctic beech trees many of which change color spectacularly in autumn.
Surrounded by this magnificent vegetation are the immense glaciers, most likely the highlight of any trip to this region. Here, the Andes Range is covered by a large extension of permafrost known as the Patagonian Continental Icecap, which stretches for 560 miles from north to south. It is so large that it is also called "The Third Pole", after its huge concentration of ice. It is the origin of 47 major glaciers, such as the famous Perito Moreno Glacier. But it is also known all over the world for its dramatic steppe at the foot of the imposing Fitz Roy and Torre Mountains, a "mecca" for climbers from all over the world. These areas are ideal for hiking, trekking, climbing and overnight stays at remote and isolated estancias situated by turquoise lakes.
Estancias: Nibepo Aike, Eolo Patagonia, Helsingfors, Cristina
Glaciers: Perito Moreno, Upsala, Viedma, Spegazzini
Hikes: Fitzroy & Laguna de Los Tres, Cerro Torre


A menu of our El Calafate and El Chalten excursions can be found here.
Read more about Los Glaciares National Park on our blog.

Aysen Region & Austral Highway
---
Wild & Remote
Chile's Aysen Region is located in Patagonia, south of Puerto Montt and the Lakes District, north of Punta Arenas and Torres del Paine National Park.
This is a remote and off-the-beaten part of Patagonia. Most travelers will arrive by air at the airport in Balmaceda. The more intrepid can arrive overland along the Austral Highway. Other important cities in Aysen include Coyhaique (the most populous and capital of the region), Puerto Aysen, Cochrane, Chile Chico.
The Carretera Austral - the Austral Highway - snakes its way through the region. Mostly unpaved, but one of the most spectacular roads in the world. The Southern Highway stretches for around 770 miles between Puerto Montt in the north to Villa O'Higgins in the south, passing national parks and lakes along the way.
Features of Aysen include the Northern Patagonian Ice Field (contained entirely in Laguna San Rafael National Park) and Southern Patagonian Ice Field (partially in Aysen), Laguna San Rafael National Park, Queulat National Park, mountains, glaciers, lakes, rivers, numerous fjords and channels. Activities include hiking, backpacking, mountain biking, horseback riding, sea kayaking Patagonian fjords, river rafting the Baker River, photography, fly fishing. Remote lodges offer all-inclusive packages that include your transfers from/to the Balmaceda Airport, accommodations, meals and daily guided excursions.
Read more about the Aysen Region Falls on our blog→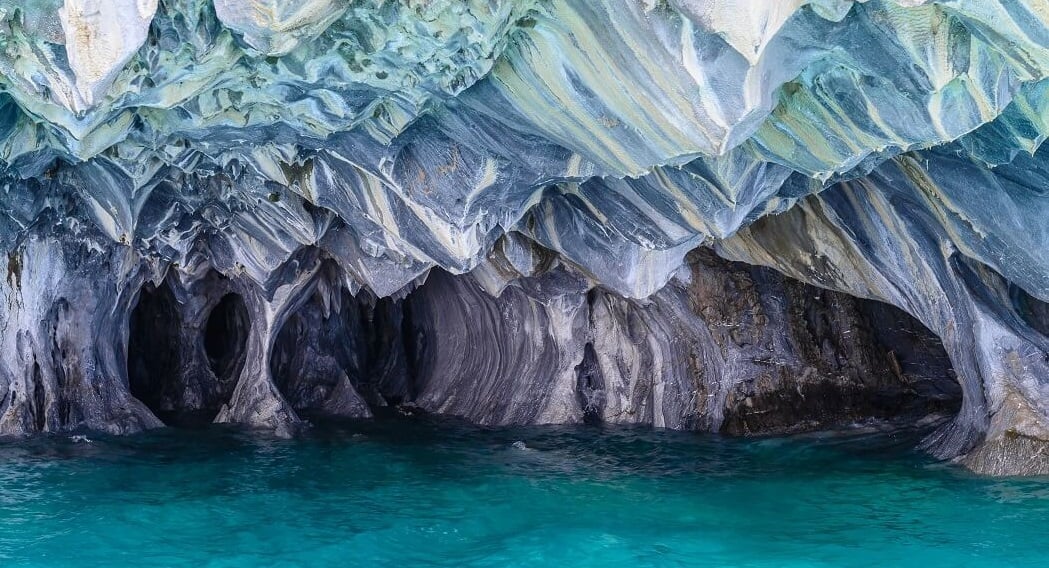 Luxury Hotels - which one is right for you?
Luxury 5-star all-inclusive lodges, remote authentic Patagonia estancias, quaint boutique hotels, rustic lodges.
From the Lakes District of northern Patagonia to the wild steppes and granite spires of southern Patagonia, a selection of overnight accommodations can be your base for exploring
Torres del Paine: Explora, Tierra, Awasi, Ecocamp Patagonia, Hotel Las Torres
Estancias: Eolo, Nibepo Aike, Helsingfors
Lake District: Llao Llao Resort, Charming Lodge, El Casco Art Hotel, Vira Vira
Ushuaia and Tierra del Fuego: Los Cauquenes Resort & Spa, Tierra de Leyendas
Aysen Region: Mallin Colorado Ecolodge, Terra Luna Lodge
Read more about luxury hotels in Patagonia on our blog post.